Sen. Warner accuses White House of weakening statement attributing SolarWinds hack to Russia
Others echoed Warner's accusation.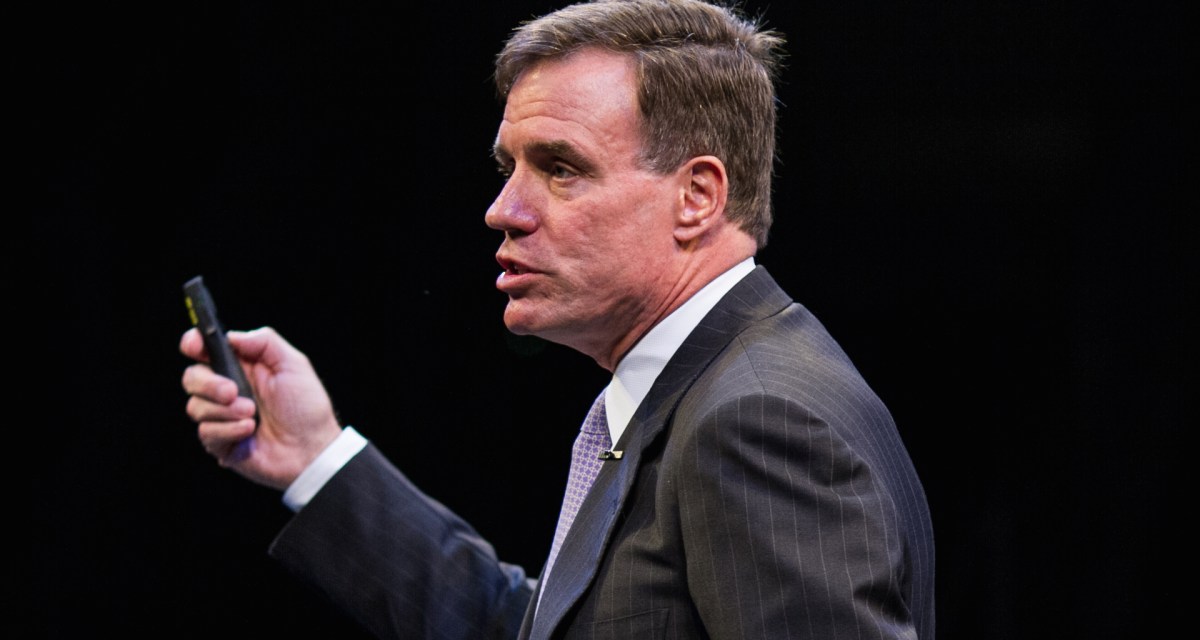 An influential Senate Democrat who will soon chair the intelligence committee on Thursday accused the White House of "water[ing] down" the U.S. government's public statement linking a hacking campaign to Russia, and suggested more high-profile corporations had been breached.
"We know who it was," Sen. Mark Warner, D-Va., said in reference to the espionage campaign in which attackers leveraged the software built by federal contractor SolarWinds to compromise multiple federal agencies. "And this White House again has watered-down the attribution statements that should have been made in one more outrageous effort to constantly underestimate and underreport on Russian activity." He spoke at an event held by the Aspen Institute.
U.S. intelligence and national security agencies on Tuesday said the hacking campaign was "likely Russian in origin," calling it "a serious compromise that will require a sustained and dedicated effort to remediate."
A person familiar with internal U.S. government deliberations on the matter echoed Warner's accusation, saying that the White House had weakened the language attributing the campaign to Russia and that the word "likely" was a surprise inclusion in the final statement.
Spokespeople for the White House and its National Security Council did not respond to requests for comment. Russia has denied involvement in the hack.
The long-running hacking operation, which has used other means of breaking into organizations aside from tainted SolarWinds software, has shaken up cybersecurity discussions in Washington. Lawmakers have called for investigations into the breaches, while Joe Biden has vowed to make responding to the compromises a priority when he becomes president on Jan. 20.
More victims of the hacking campaign are coming to light every week. And Warner, a former telecommunications executive, implied there were still many more victims in the private sector that haven't been revealed.
"The number of brand, brand name players that are involved in…what we call this SolarWinds intrusion right now that have not come forward would surprise the hell out of many of the people watching this," Warner said.
Nonetheless, the Virginia Democrat said the damage to U.S. security and standing in the world done by the alleged Russian hacking operation "pales in comparison" to the harm caused by pro-Trump insurrectionists who violently stormed Capitol Hill on Wednesday in objection to the election results.
"The bad guys…gained a lot more, long term, out of what happened in the last 24 hours than they're going to gain out of this SolarWinds intrusion," Warner said. "And until and unless we're all willing, regardless of our partisan affiliation, to speak up for truth, we're up the creek."