Trump budget would decimate DHS's scientific research arm
The Trump administration's budget plan calls for large, painful cuts to the Department of Homeland Security's scientific research and development programs. Critics say it will hamper DHS's ability to develop cybersecurity technologies.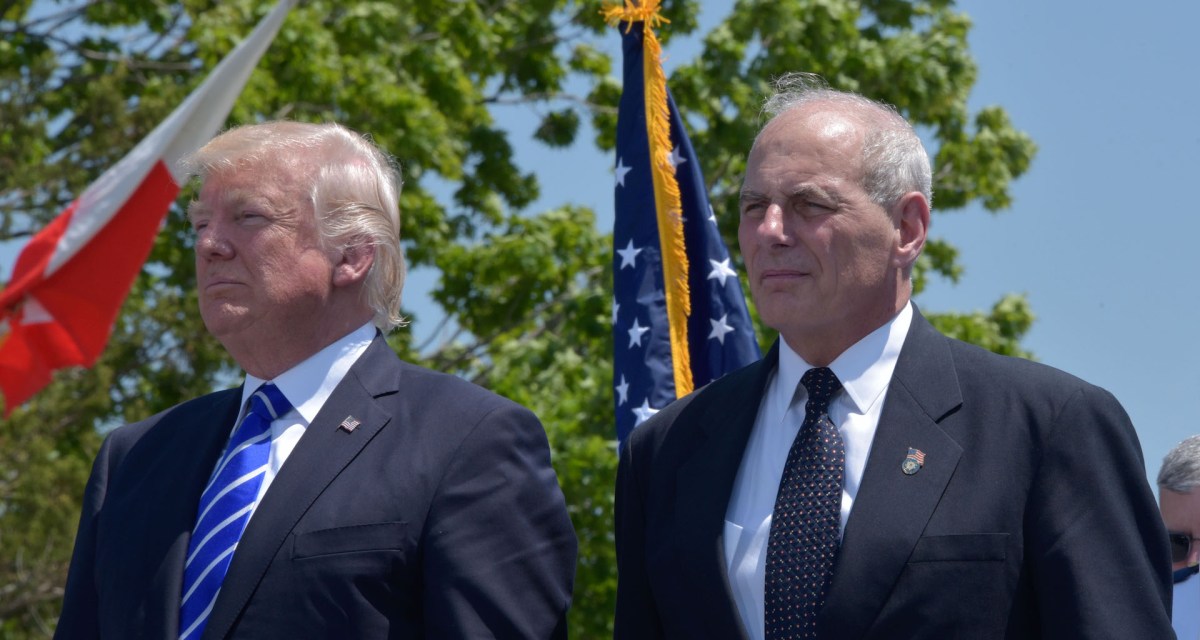 The Trump administration's budget plan calls for large, painful cuts to the Department of Homeland Security's scientific research and development programs, $144 million in all, which critics charge will decimate DHS efforts to develop tomorrow's cybersecurity technologies.
Although the fiscal 2018 plans have yet to be approved by Congress, DHS is moving ahead, making preparations to close three of its national laboratories and defund half-a-dozen centers of excellence it has supported at universities around the country.
Officials are also moving to shutter a number of other cybersecurity programs including the much-touted Transition To Practice, or TTP, program — which helps get cybersecurity technology developed in the national labs or at universities out into the commercial marketplace through training, partnership and funding.
DHS's Science and Technology Directorate would be allocated $627 million in the budget for fiscal 2018, which starts Oct. 1, compared to the $771 million it actually got this year — a proposed cut of more than 18 percent. The bulk of that, nearly $100 million, would come off the top of the directorate's R&D budget.
Trump administration officials say that they are preparing to ameliorate the effects of any cuts by closing some programs outright and sparing others, rather than imposing reductions across the board.
In his first public comments since being designated this week, acting DHS Undersecretary for Science and Technology William N. Bryan explained the strategy to CyberScoop in an email.
"To meet the proposed fiscal goals and maximize limited R&D funding, S&T has prioritized our work to address the capability gaps identified by the department's operational components, allowing us to focus on the highest priority needs of the department and the Homeland Security enterprise," he said.
Nonetheless, Democrats slammed the cuts, which Rep. Bennie Thompson of Mississippi, the ranking member on the House Homeland Security Committee, said would amount to "gutting the core functions" of the directorate.
"Closing national labs and university Centers of Excellence, jeopardizes critical advances in security technologies," he told CyberScoop in a statement. "President Trump's budget not only hampers the current capabilities of our front line workforce, it shutters research and development initiatives, hindering growth and delivery of next-generation technologies we need to protect the homeland."
DHS wants to close three of its five national labs, to save $40 million:
The National Biodefense Analysis and Countermeasures Center, or NBACC, in Fort Detrick, Maryland.
The Chemical Security Analysis Center in Aberdeen Proving Ground, also in Maryland.
The National Urban Security Technology Laboratory, in New York City, and in Oakbrook Terrace, Illinois.
The NBACC helped DHS and the rest of the U.S. government respond to the threat of Ebola, according to Obama administration S&T Undersecretary Reginald Brothers.
NBACC "provided subject matter expertise and laboratory experimentation to support operational responses and policy development by addressing key knowledge gaps in the understanding of the virus," he told CyberScoop.
Maryland Rep. John Delaney, a Democrat, said in a statement that closing the NBACC "will hurt Frederick, but it would be even worse for our country."
"This looks like they're cutting everything they can find to pay for a wall along the Mexican border," Delaney concluded.
The Centers of Excellence program, which has funded projects across the country through a procurement mechanism called federally funded research and development centers or FFRDCs, would be quartered — taking a $10 million hit from a $40 million budget.
"One unique aspect of the COE's is that at their inception, the research plan is developed with operational personnel of the DHS components [like Immigration and Customs Enforcement or the Secret Service]. As such, the research is well-directed and impactful," said Brothers.
He noted the slogan for the COEs: "Today's research and education, tomorrow's security."
"If we're cutting today's research and education," Brothers said, "that means we're cutting tomorrow's security."
"It's all very well to say, 'You have to do more with less,'" added Brothers, "but with such a broad mission set as you have at DHS … you're going to end up doing less with less."
And, he said, the range of novel threats was constantly expanding, leaving an even greater need for the kind of cutting-edge security research S&T sponsored.
"The knowledge of technology is globalized [making it much more available to our non-state enemies] … Much of the threat is driven by commercial technologies," he told CyberScoop.
Drone and gyrocopter incidents in the White House and Capitol grounds in 2015, for instance, prompted a flurry of research activity from federal security agencies seeking ways to respond to the threat, DHS was able to play its part, said Brothers.
"We need the flexibility and agility to respond to emerging threats like that," he said, "These kind of cuts reduce our ability to be agile … [they] reduce your ability to respond to fast-emerging threats."
Other former officials were less complementary about the directorate's work.
"S&T has failed to deliver on its mission to provide cutting edge technology to the operating components," said Bush-era Deputy Assistant Secretary James Norton.
He acknowledged that the directorate had been hamstrung for years by budgetary uncertainty. "You can't execute on new programs without an appropriation," he said, adding it had been several years since there was a proper funding bill for DHS.
He compared S&T to other DHS components that had been dismembered — like the department's Intelligence Analysis and Infrastructure Protection division.
"IAIP seemed like a great idea, but it didn't work out," He said, "We're out of time for these experiments."