Federal agencies recommend blocking Hong Kong-US undersea cable over national security concerns
Concerns about the cable have grown along with Beijing's influence over Hong Kong.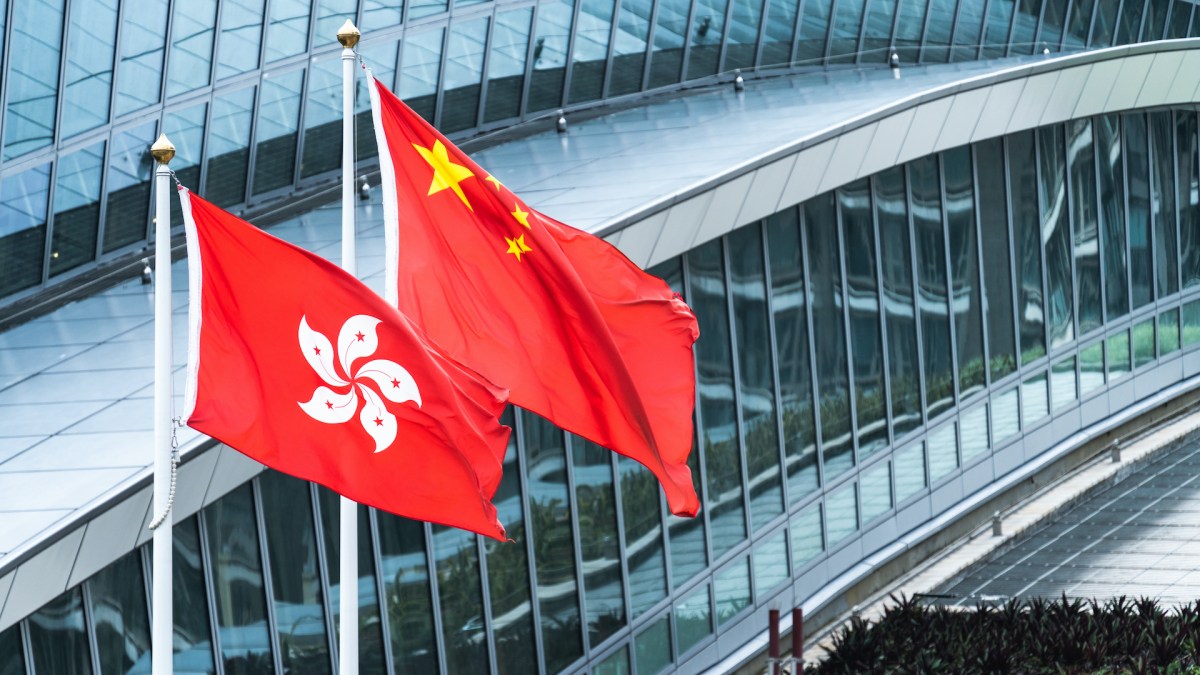 The Departments of Defense, Justice, and Homeland Security urged U.S. regulators to block an application for an undersea cable connection between Hong Kong and the U.S. over concerns that it could expose sensitive communications to the Chinese government.
The federal agencies, known as Team Telecom or the Telecom Committee, on Wednesday recommended the Federal Communications Commission deny the Pacific Light Cable Network (PLCN) undersea cable connection between the U.S. and Hong Kong amid concerns surrounding the Chinese government-linked ownership of the PLCN. A significant investor in the PLCN, Pacific Light Data Co. Ltd., is a subsidiary of the fourth largest telecommunications services provider in China, Dr. Peng Telecom & Media Group Co. Ltd., according to the Justice Department.
U.S. intelligence officials have maintained that Chinese intelligence laws can make it compulsory for companies in China to comply with Beijing's intelligence requests.
"The Committee's recommendation was based on … Dr. Peng Group's relationship with [People's Republic of China] intelligence and security services and its obligations under PRC intelligence and cybersecurity laws, questions about Dr. Peng Group's compliance with U.S. laws and regulations stemming from separate acquisitions involving U.S. telecommunications assets, and Pacific Light Data's connections to PRC state-owned carrier China Unicom," the Justice Department said in a statement.
The recommendation comes after U.S. Secretary of State Mike Pompeo said the State Department no longer considers Hong Kong to be autonomous from China. Concerns that a Hong Kong-U.S. undersea cable could expose sensitive U.S. communications to the Chinese government have increased in recent days over Beijing's "recent actions to remove Hong Kong's autonomy[,]" according to the Department of Justice.
"Routing undersea cables through Hong Kong would provide the People's Republic of China with a strategic opportunity to collect the private information of our citizens and sensitive commercial data," Acting Secretary of Homeland Security Chad Wolf, who sits on the Telecom Committee's board, said in a statement. "Hong Kong is subject to intrusive Chinese government laws that put the demands of information by the Chinese Communist Party ahead of the privacy of U.S. consumers."
The Telecom Committee's action is the latest Trump administration effort to clamp down on Chinese-linked programs and companies that are considered to pose risks to Americans' data. Most recently, Team Telecom recommended that the FCC block China Telecom, a Chinese state telecommunications company from operating services for Americans.
The recommendation to block PLCN's Hong Kong portions comes one week after a bipartisan Senate panel publicly lambasted Team Telecom for running a lackluster review of the security risks allegedly associated with Chinese telecommunications firms' U.S. operations.
Portions of the PLCN application that would connect the Philippines, Taiwan, and the U.S., could be allowed to move forward if Google and Facebook subsidiaries, which are involved in controlling the Philippines and Taiwan portions, agree to mitigation agreements, the DOJ said.
Google already received temporary approvals in April from the U.S. government to operate the portion of PLCN that connects the U.S. with Taiwan.