U.S. charges Huawei with conspiracy to steal trade secrets, racketeering
It's the latest U.S. effort to clamp down on the Chinese telecom giant.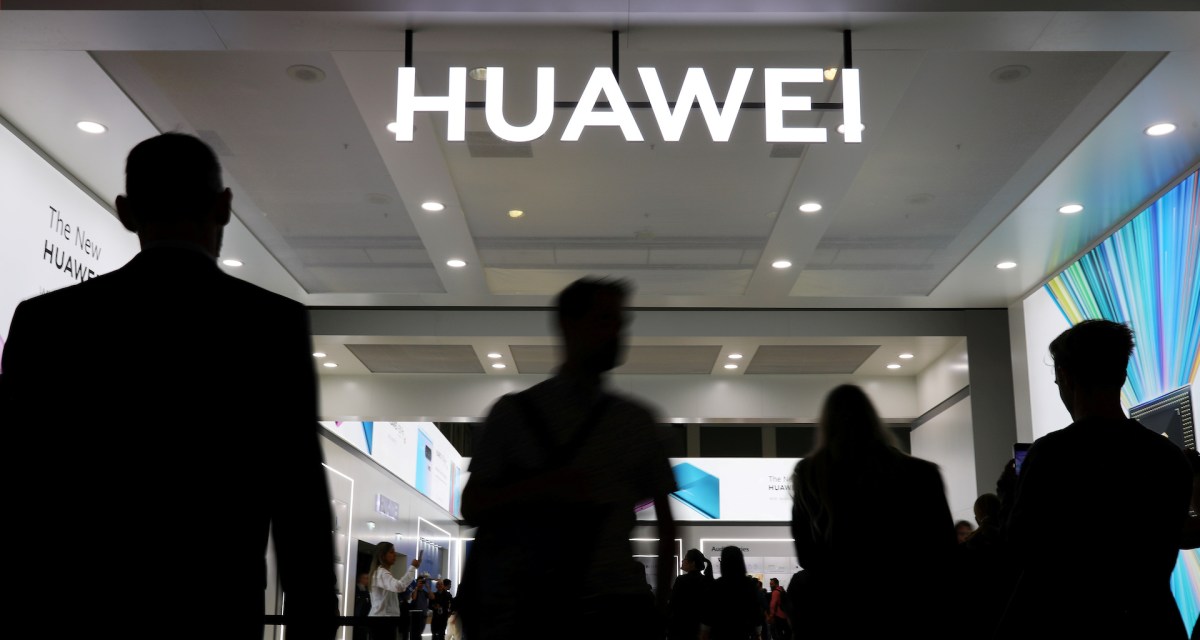 Chinese telecommunication giant Huawei and a number of its subsidiaries were charged with conspiracy to steal trade secrets and racketeering in a federal indictment made public Thursday.
The charges, filed by prosecutors in the Eastern District of New York, build on a prior indictment, announced a year ago, alleging that the Shenzhen-based company had engaged in a pattern of criminal behavior that included the theft of trade secrets from U.S. firms including T-Mobile. The superseding indictment unsealed Thursday comes amid a years-long argument from U.S. officials that Huawei, as a Chinese company, presents a national security threat.
Now, Huawei, the world's largest manufacturer of telecommunication equipment, also is accused of stealing source code and manuals from other vendors' internet routers, robot-testing technology, and antenna technology, then using its subsidiaries to reinvest money made from this alleged racketeering activity.
The charges also accuse the company of flouting U.S. sanctions by operating subsidiaries in North Korea and Iran. The government in Tehran allegedly used one Huawei subsidiary to conduct domestic surveillance in 2009.
The indictment represents the latest U.S. effort to clamp down on a Chinese telecom company that American officials say has plundered the intellectual property of its rivals in a bid for market dominance. So concerned is the Trump administration by Huawei's market power that Attorney General William Barr last week floated the idea of the U.S. investing in a conglomerate of Western telecom companies to compete with Huawei for 5G networking contracts.
In a statement, Huawei rejected the new allegations and vowed to fight them.
"This new indictment is part of the Justice Department's attempt to irrevocably damage Huawei's reputation and its business for reasons related to competition rather than law enforcement," Huawei said.
"The 'racketeering enterprise' that the government charged today is nothing more than a contrived repackaging of a handful of civil allegations that are almost 20 years old and that have never been the basis of any significant monetary judgment against Huawei," the company's statement continued. "The government will not prevail on these charges which we will prove to be both unfounded and unfair."
Sens. Richard Burr and Mark Warner, the top Republican and Democrat on the Senate Intelligence Committee, welcomed the charges as "an important step in combatting Huawei's state-directed and criminal enterprise."
U.S. prosecutors' case against Huawei also accuses Huawei Chief Financial Officer Meng Wanzhou of being part of a banking and wire fraud scheme perpetuated by Huawei. Canadian authorities arrested Meng, the daughter of Huawei's founder, in December 2018 at the request of their U.S. counterparts, and the U.S. continues to seek her extradition.
U.S. intelligence officials also consider Huawei a major security threat, saying that the Chinese government could leverage Huawei gear for spying and hacking. U.S. officials have presented evidence to U.S. allies of the covert access that Huawei gear could provide spies into mobile networks, the Wall Street Journal reported this week. Huawei rejected that report, and has strenuously denied that it would spy for Beijing. The U.S. pressure campaign against Huawei is part of a larger push by Washington to counter technology threats coming from China.
Department of Justice officials on Monday announced charges against four Chinese military officials for allegedly hacking credit reporting agency Equifax in 2017 and stealing personal data on 145 million Americans. China denied the allegations.
The indictment is available in full below.
UPDATE, 4:46 p.m. EDT: This story has been updated with a statement from Huawei.
[documentcloud url="http://www.documentcloud.org/documents/6775701-Huawei-Indictment-2-13.html" responsive=true]