'Shiba Inu' token scams surge with the virtual currency's popularity
CyberScoop found giveaway scams raking in tens of thousands of views.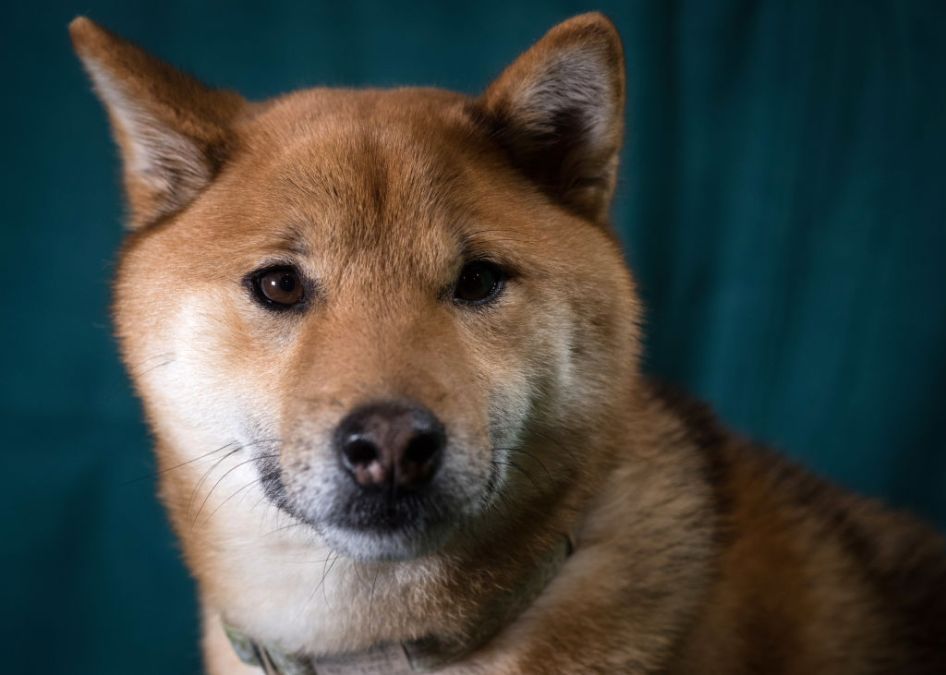 When the Shiba Inu token, a meme-based virtual currency, hit its highest all-time value in October, it didn't take long for scammers to seize on the trend for their own benefit.
Live YouTube videos promising bogus giveaways of the token have racked up hundreds of thousands of views, while groups on Telegram promoting other frauds have also exploded, according to research shared exclusively with CyberScoop.
Many Shiba scams identified by the security firm Tenable all take a nearly identical approach. Accounts live-stream old footage from a June event featuring Jack Dorsey and Elon Musk, a popular name among crypto enthusiasts, with on-screen instructions for users to send an arbitrary amount of currency into a wallet, with the promise of getting twice as much or more in return.
Scams have earned $239,000 worth of cryptocurrency since October 20, based on an analysis of online wallet addresses associated with nefarious Shiba Inu-themed pages, according to Satnam Narang, a researcher at Tenable. Such ruses are known as "giveaway scams" and are among the most common forms of cryptocurrency fraud, according to the Federal Trade Commission.
While Shiba might be the latest virtual currency to attract cybercriminals preying on investors, it's only the latest evolution in a growing problem. All told, the FTC in May reported a record of more than $80 million in reported consumer losses from cryptocurrency fraud. Because cryptocurrency exchanges lack the same federal protections as traditional financial exchanges, victims' losses are not protected by the federal government.
"It's like the Wild West with cryptocurrencies," said Narang, who has previously researched on crypto-related fraud efforts. "Whatever is the new token that is becoming popular, scammers won't be far behind."
Shiba Inu, which actually encompasses three different virtual currency tokens, was launched in 2020 by an anonymous group as a competitor to Dogecoin. While the currency started out as what investors call a "meme coin" — meaning it has no real-world use — it has gained credibility in recent months through listings on major exchanges, including Binance. AMC theaters this month announced it would be the first company to accept the token as payment.
According to Shiba Inu token's official Reddit page, users have been reporting scams at least as far back as May.
And fake giveaways aren't the only way that thieves are using the coin to trick would-be investors.
In one campaign identified by Tenable, fraudsters directed users to a phishing link posing as the cryptocurrency wallet Trust. It's unclear if the link successfully tricked any victims into sharing their wallet information.
While Shiba's value has dipped in recent days, fraud efforts are still prevalent.
In addition to the research provided by Tenable, CyberScoop was also able to quickly surface six similar giveaway videos on YouTube using a sample search for the term "Shiba" between Monday, Nov. 22 and Tuesday, Nov. 23.
The fake giveaways identified by CyberScoop racked up more than half a million views collectively. Multiple streams came from the same Thailand-based account "SHIBA INU." All of the live-streamed videos turned up within the first ten search results, often outranking a warning video about the scam that has received just 1,400 views.
The schemes coincide with recent efforts aiming to mitigate fraud.
Google in October touted strides in decreasing phishing emails used to takeover influencer accounts on YouTube to spread cryptocurrency scams. The spike in Shiba scams shows that even without hijacking influencers, cybercriminals have no problem reaching potential victims on YouTube.
YouTube did not respond to a request for comment.
Scams related to the token have intensified to the point that Shiba developers issued a video on Twitter Sunday urging buyers to avoid giveaway videos, and to not share wallet addresses. The developers also posted a video warning of suspicious activity on Telegram, in which fraudsters impersonate accounts and create fake users.
Telegram has become a popular social media platform for cryptocurrency investors, and many virtual currencies including Shiba have an official presence on the platform. Fraudsters have preyed on potential investors on Telegram with giveaway scams as well as "airdrop" scams promising free coins if users share their wallets, which function similarly to bank accounts. Dozens of channels promoting Shiba have been banned for "unfair promotion efforts," according to Telegram Analytics, though it's unclear if the bans were related to specifically defrauding investors.
Telegram did not respond to a request for comment about fraud on the site.
Replies to the initial warning tweet were full of frustrated users flagging scams like the ones called out in the video.
Within the cryptocurrency community, the hope that investors hold for the price of cryptocurrencies going up is sometimes referred to as "hopium," a portmanteau of "hope" and "opium." It's that "dopamine rush" that thieves are taking advantage of, says Narang.
"Scammers know that and take advantage of people's hopes, desires, because, for many people, they invest, sometimes even their life savings into these cryptocurrencies," said Narang. "And then when they actually send them to these scammers, they're devastated."