Senator hammers Facebook, Instagram over COVID-19 misinformation
Sen. Mark Warner says he is particularly disturbed about how Instagram's algorithm appears to be promoting vaccine misinfo.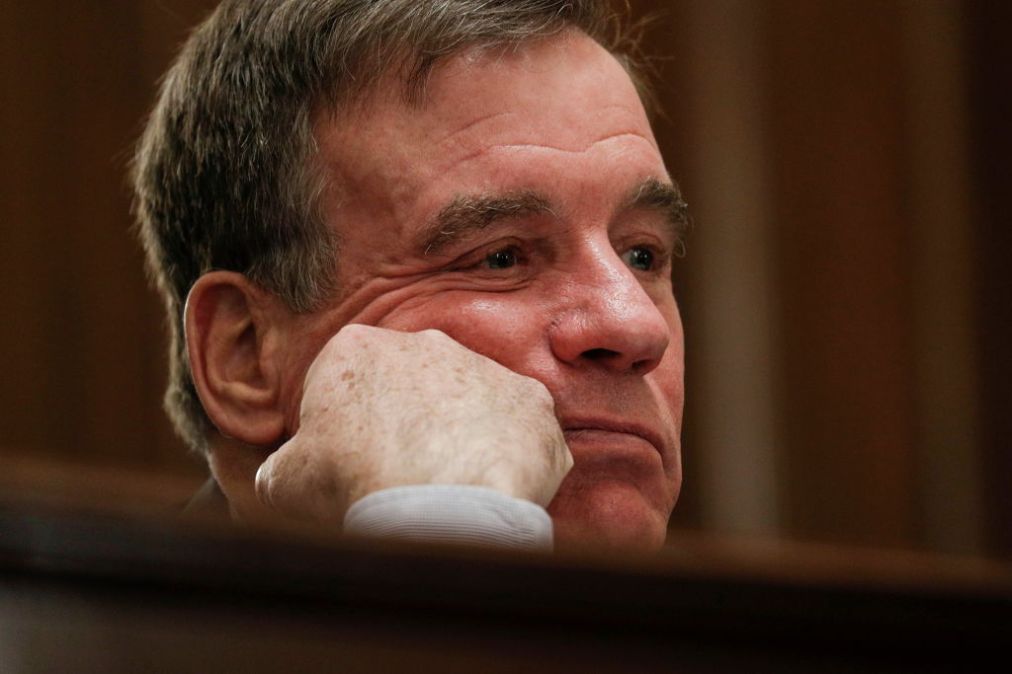 One day after a House panel grilled social media executives about misinformation on their platforms, a top senator blasted Facebook for its "continued amplification of harmful" posts about COVID-19, especially via Facebook-owned Instagram.
Senate Intelligence Chairman Mark Warner, D-Va., wrote Facebook CEO Mark Zuckerberg on Friday, saying the company needed to do more to eradicate misinformation about the COVID-19 vaccine than promising action.
"Facebook's enforcement of its own policies is consistently and demonstrably insufficient, a trend we have seen in other areas where Facebook has pledged to address misuse of its products or instances of its products amplifying harmful content," Warner said in the letter.
Warner juxtaposed Facebook's February update of its policies on medical misinformation with the fact that on the day it announced them, some of the top search results for "COVID vaccine" on Instagram lead to anti-vaccine accounts. In particular, Warner said he was disturbed by a study that found Instagram's algorithm promoted COVID-19 and vaccine misinformation. Researchers also have found that far-right talking points outrank accurate news reporting on Facebook.
Experts typically define "misinformation" as the spread of incorrect information, while "disinformation" is the more malicious, deliberate fanning of falsehoods. Coronavirus-themed misinformation has involved topics ranging from the effects of the sickness to the efficacy of vaccines. The issue, while not limited to coronavirus, amounts to a national security threat for the U.S., experts previously told CyberScoop.
In his letter, the senator asked Zuckerberg a series of questions about how health misinformation flourishes under the Instagram algorithm and what it's doing to counter the phenomenon.
Warner's missive follows a House Energy and Commerce subcommittee joint hearing where lawmakers challenged Zuckerberg and the CEOs of Twitter and Google about whether it would ban 12 accounts that the Center or Countering Digital Hate found responsible for 65% of public anti-vaxxer content on Facebook, Instagram and Twitter. The executives hedged.
State attorneys general on Wednesday cited the same figure in urging Facebook and Twitter to do more to combat vaccine misinformation.
Testifying at Thursday's hearing, Zuckerberg said that his company has directed more 2 billion people to its COVID-19 Information Center and has removed 12 million pieces of information.
But Rep. Mike Doyle, the chairman of the Energy and Commerce Communications and Technology Subcommittee, vowed legislation after his staff found that the social media platforms were still promoting content with COVID-19 vaccine misinformation and anti-vaxxer content in general.
"You can take down this content, you can reduce division, you can fix this — but you choose not to," said Doyle, a Pennsylvania Democrat. "You have the means, but time after time, you are picking engagement and profit over the health and safety of your users, our nation, and our democracy."
Also Friday, the Justice Department announced a tally of actions it took against another kind of COVID-19 scoundrel: criminal fraudsters.
DOJ has publicly charged 474 defendants related to COVID-19 fraud in cases where suspects tried to steal $569 million from both the U.S. government and individual victims.
The department also touted the work of its International Computer Hacking and Intellectual Property program to aid foreign law enforcement in pursuit of pandemic-related fraud, including cyber-enabled crime.