Nigerian romance scammers swiped thousands of dollars from individuals, U.S. prosecutors say
Who needs Western Union when you can use Google Hangouts?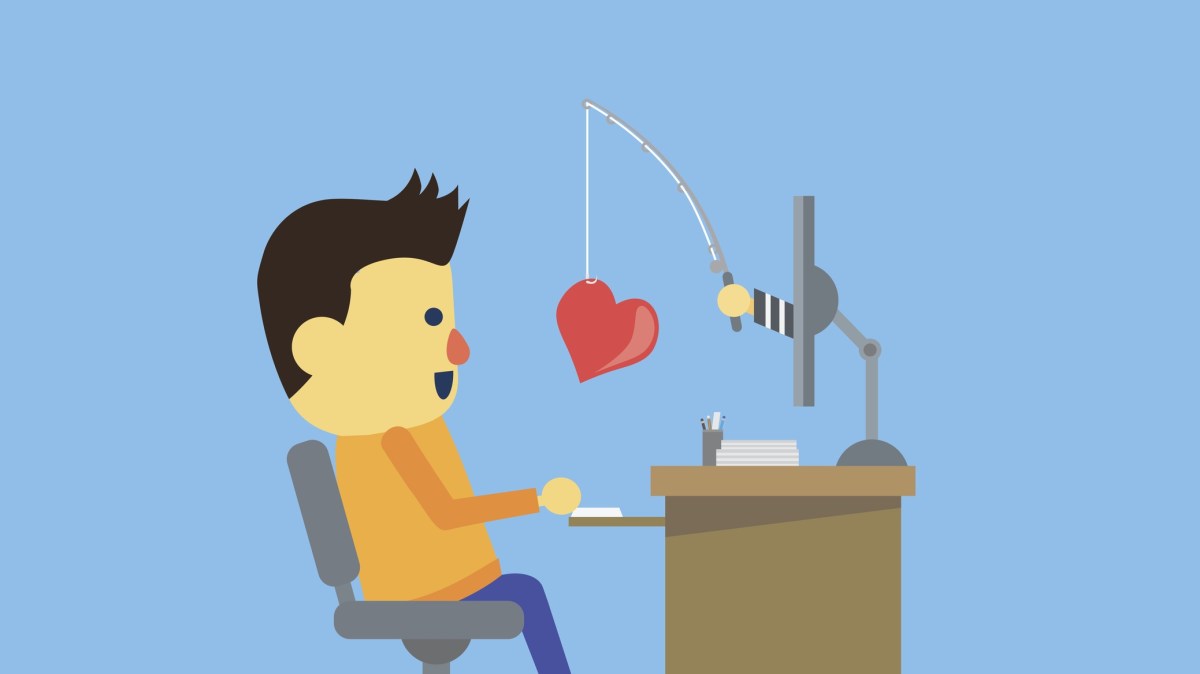 U.S. prosecutors have charged 10 people with fraud-related crimes as part of a global romance scam in which people assume fake identities on dating websites to ask victims for money.
Beginning in 2017, prosecutors say, the defendants worked with other conspirators who posed as U.S. residents working abroad. The scammers would at first would ask for small gifts, like gift cards or cell phones, and then ask for larger payments as the relationships evolved, all while being in Nigeria. The arrests in Oklahoma, New York and California nabbed suspects who moved money between banks accounts and protected the fake identities, prosecutors said.
The indictment, unsealed Wednesday, comes as U.S. law enforcement continues to file charges in romance-adjacent scams. Business email compromise, one of the leading causes of cybercrime, occurs when thieves hijack a corporate email address and request monetary transfers, sometimes totaling hundreds of thousands or millions of dollars. Veteran scams are yet another technique, involving the deception of former U.S. military personnel.
In this case, prosecutors said scammers used Google Hangouts, WhatsApp, email and text messages, along with dating apps to trick their victims.
One instance in 2017 involved defendants using the alias "Robert Wilson" on Match.com to say they lived in Jackson, Ms. and Cape Coral, Fla., working as a civil engineer, according to the indictment. Robert Wilson said he was traveling to Hong Kong to work on a project, for which he requested financial assistance from a victim. The victim sent Wilson $201,740.
Another victim from Centerville, Ohio sent roughly $196,500 by mail to a "John Olu," who claimed to need the money to help construct an oil refinery out of Oklahoma. Actually, thieves split that payment amongst themselves, and continued using the "John Olu" name to fleece others.
"The indictment alleges that, once the victims sent funds, the defendants funneled the money to accounts that they operated," the Justice Department said in a statement. "These accounts were allegedly opened under various aliases in order to obscure the source of the fraudulently obtained funds. In a further attempt to conceal the source of the money, the co-conspirators also purchased salvaged vehicles and car parts to export overseas, usually to Nigeria, the indictment alleges."
The lead defendants are identified as Afeez Adebara, a 34-year-old residing in Norman, Okla., and Oluwaseun Ogundele, 30. Attorneys for the accused could not immediately be reached for comment.
This announcement comes months after U.S. authorities arrested 281 people worldwide in connection with business email compromise attacks that yielded at least $3.7 million.
The indictment is available in full below.
[documentcloud url="http://www.documentcloud.org/documents/6549375-Adebara-Et-Al-Sealed-Indictment-0.html" responsive=true]