Rights groups: Kids' online safety bill could put vulnerable teens at risk
The groups say the bill has laudable goals but could come with unintended consequences for vulnerable children.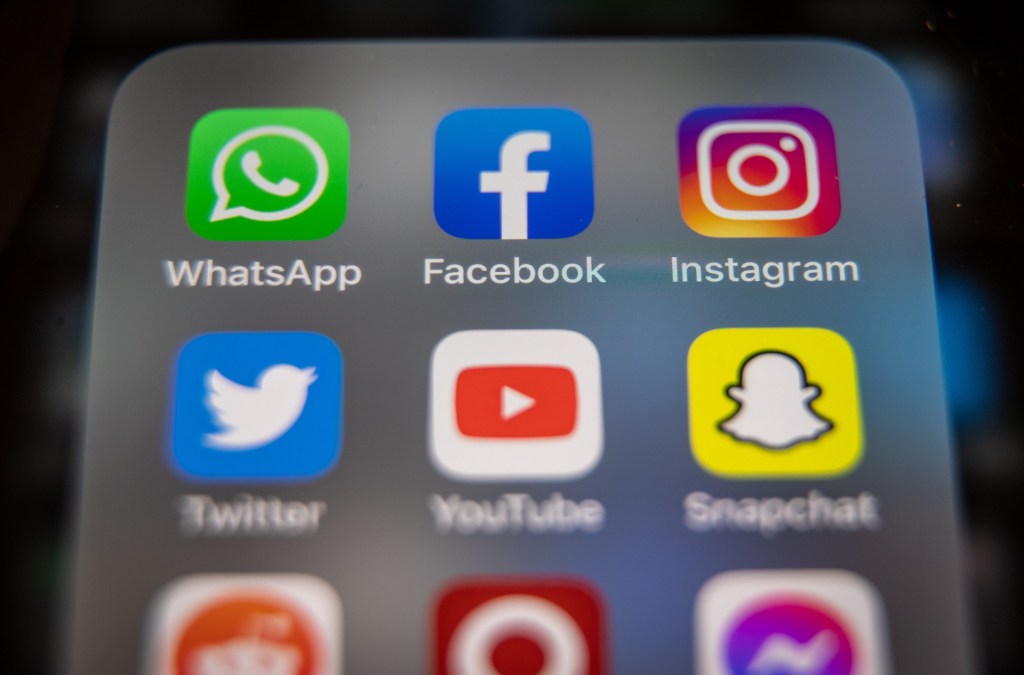 More than 90 human and internet rights groups expressed their opposition to children's privacy legislation that members of the Senate are reportedly trying to pass during the final, lame-duck weeks of the current Congress.
The groups argue in a letter released Monday that the Kids Online Safety Act's vague definition for protecting minors could be used by schools and state governments to justify censoring information about LGBTQ+ and reproductive rights as well as enable parents to spy on older teens in vulnerable situations.
The Kids Online Safety Act, known as KOSA, would require platforms used by kids 16 and under to prevent the promotion of content encouraging harmful behaviors, such as eating disorders and suicide. It would also give parents tools for supervising a minor's use of a platform, including options to control safety settings.
"The LGBTQ+ community is actively under attack, and it's unthinkable that Democrats are considering advancing a bill that will further harm us and disproportionately target queer and trans young people," Evan Greer, director of Fight for the Future, said in a statement. "Congress needs to pass real laws that rein in the abuses of Big Tech and protect everyone's privacy and human rights rather than using kids as pawns to advance poorly drafted legislation in order to score political points."
The letter follows reports that members of the Senate are angling to fold KOSA into either the must-pass year-end spending or defense bill. Senate Commerce Committee Chair Sen. Maria Cantwell, D-Wash., as well as bill co-sponsors Sens. Marsha Blackburn, R-Tenn., and Richard Blumenthal, D-Conn., met earlier this month with parents whose children had died in incidents tied to social media, such as cyberbullying and the purchase of fentanyl-laced drugs, in a push to pass the bill.
Blackburn, Blumenthal and Cantwell did not immediately respond to a request for comment.
Groups opposing the legislation say in the letter that while the bill has "laudable goals" it comes with "unattended consequences." For instance, critics say that the age verification requirements put on tech companies by the bill could lead to more personal data collection on all users.
"KOSA's aim of protecting young people online is commendable, but the bill risks jeopardizing the safety and privacy of some of our most vulnerable youth by presuming that parental surveillance of teens' internet use is universally a good thing," Emma Llansó, director of the Free Expression Project at the Center for Democracy & Technology, said in a statement. "Congress should focus on passing bipartisan federal privacy legislation and not rush KOSA through without time for debate."
Momentum for children's privacy and safety legislation accelerated last fall. Lawmakers hosted a series of hearings in response to a trove of Facebook whistleblower documents depicting how the company targeted children as young as six despite internal research showing the harms the platform could cause to kids and teens. President Biden echoed concerns over social media's impact on children's mental health in his State of the Union address, calling on Congress to strengthen children's privacy protections.
The Kids Online Safety Act is just one of several privacy bills that have seen significant discussion in Congress this year. In addition to KOSA, the Senate Commerce Committee in July advanced legislation that would update the 1998 Children's Online Privacy Protection Act. COPPA 2.0, introduced by Sen. Edward Markey, D-Mass., and Bill Cassidy, R-La., would raise the age of consent for data collection to 15 and create a new Federal Trade Commission division to enforce privacy protections.
The American Data Privacy Protecting Act, legislation that if enacted would be the first comprehensive U.S. privacy law, advanced out of the House Energy and Commerce Committee in July but has since stalled. Cantwell, who chairs the Senate Commerce Committee, has said she would not bring the bill up for markup.
KOSA has drawn support from children's advocacy groups, including Common Sense, which has encouraged legislators to pass the bill alongside COPPA 2.0