Facebook scrubbed accounts related to QAnon and a designated hate group in April
The takedowns were part of a broader effort that included not just QAnon, but also inauthentic behavior from Russia, Iran and elsewhere.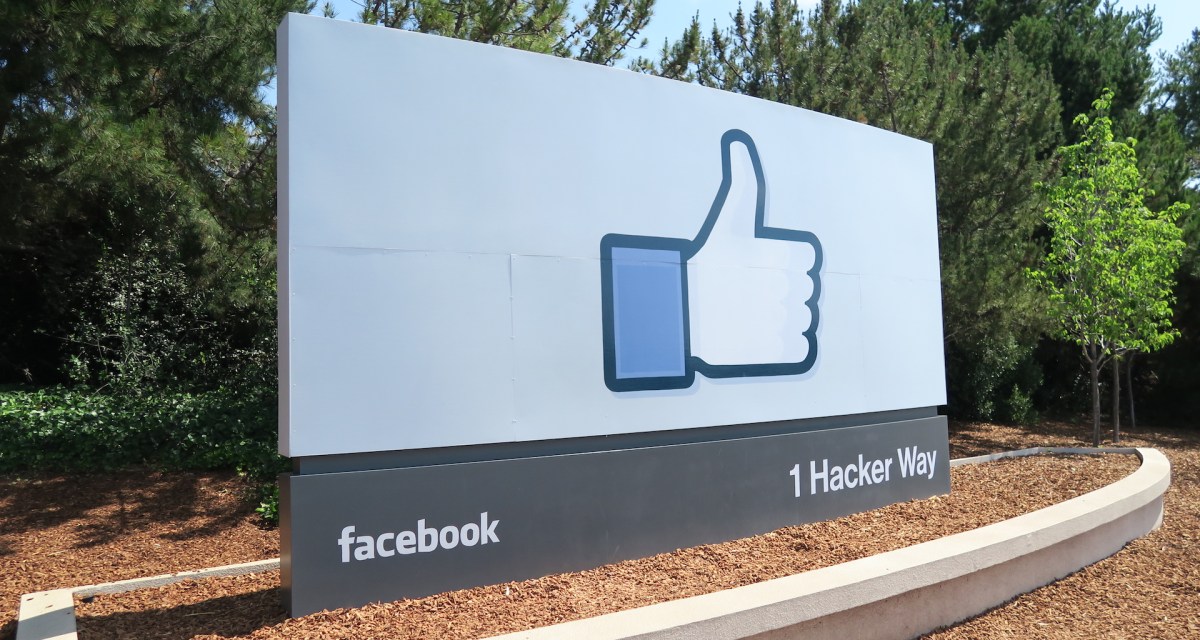 Facebook said Tuesday it has removed a number of pages and accounts dedicated to a far-right conspiracy theory that's gained traction among President Trump's supporters.
In the company's first action against the QAnon group, Facebook says it removed 20 accounts, six groups and five pages caught fabricating personas to like and comment on their own posts to build engagement. Some 133,000 accounts followed one or more of the pages, while 30,000 accounts were involved in at least one of the groups, according to Facebook. That large influence network came without the individuals behind the effort spending more than $1 on Facebook ads.
Including that action, the company said Tuesday it removed a total of eight networks of inauthentic user sites, including 732 accounts and 793 pages, that were operating in 15 languages and focused on 30 countries through all of April. Much of the activity was linked to individuals in Russia, Iran and the U.S., where conspiracy theorists and white supremacist groups tried amplifying their content ahead of the 2020 election.
"This month has been busy," said Nathaniel Gleicher, head of security policy.
Much of the malicious behavior began before the coronavirus entered the global consciousness, Facebook said, though the groups behind much of the propaganda sought to use the pandemic to attract more readers and followers. Other organizations have come to similar conclusions about international governments using the pandemic to spread propaganda.
QAnon and VDARE
QAnon is the far-right conspiracy group that has spent years trying to spread a broad narrative about a covert plot within the U.S. government against the Trump administration. It's the same group behind unsubstantiated claims that the murder of a former Democratic National Committee staffer, Seth Rich, was the result of a Democratic conspiracy.
Facebook repeatedly has stressed that it removes accounts and pages not based on the content they produce, but because they misrepresent themselves. Numerous QAnon-affiliated groups still exist on Facebook, demonstrating the nuance of the situation.
The company said the QAnon groups frequently posted about topics such as the 2020 election and U.S. politicians, as well as the coronavirus, but the users also trafficked in anti-Semitic and anti-Asian conspiracies. Members of the group also tried leveraging the network's wide reach to sell T-shirts and other merchandise.
In a separate takedown, Facebook also removed 19 pages, 15 accounts and one group connected to VDARE, an anti-immigration organization that the Southern Poverty Law Center has classified as a white nationalist hate group. Much of the content involved coronavirus-related conspiracies, Facebook said, and racist diatribes against Asian Americans.
Some 207,000 accounts followed one or more of the pages, and the operators behind the network spent roughly $114,000 on advertisements, the company said.
The hottest topic
Discussions around the coronavirus seemed tailored to attract more eyeballs, Gleicher said, and weren't necessarily the main focus of any of the groups affected by the takedowns.
"If you want to build an audience, you would want to discuss the topic that everyone is weighing in on right now, and we saw that," he said.
Facebook also found hundreds of accounts, pages and groups with roots in Russia, Iran and elsewhere misrepresenting themselves over the past month.
The Islamic Republic of Iran Broadcasting Corporation, an Iranian state media organization, was behind 398 accounts, 118 pages, 27 groups and six Instagram pages, Facebook said. Users relied on a combination of real and fake accounts that used common Iranian names to re-package content from government media outlets, and repost it in languages such as Arabic, Bengali, Bosnian and English. Frequent topics included the Arab Spring protests, criticism of U.S. foreign policy in the Middle East and ongoing tension between Turkey and Libya, among other topics.
"This network has some links to previous accounts we've taken down in the past," Gleicher said.
Facebook personnel also linked activity from two media organizations, known as NewsFront and SouthFront, to individuals in Russia, the Donbass region of Ukraine and Crimea. Operators impersonated independent news entities in regions they targeted, and posted in a variety of different languages while discussing geopolitical events such as Russia's annexation of Crimea, the Syrian civil war and the U.S. elections.
Some 267,000 accounts followed at least one of the 46 pages. Another 91 accounts, two groups and one Instagram page were removed as part of this security effort.