Hundreds of Twitter accounts aimed to suppress vote weeks before Honduran presidential election
The operation targeting opposition candidates is the latest example of attempted social media manipulation in the region.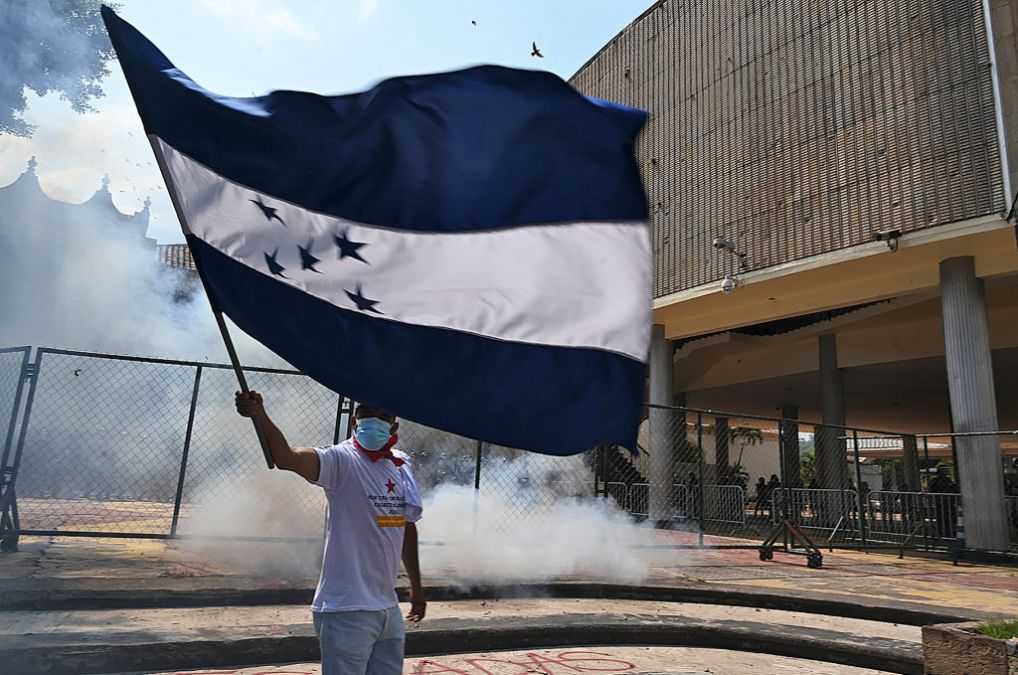 Hundreds of fake Twitter accounts targeted opposition candidates and urged citizens not to vote in an upcoming Honduran presidential election, according to research published Wednesday.
The 317 accounts appear to be part of an effort to influence the Nov. 28 Honduran presidential election by denigrating two of opposition candidates running against the incumbent National Party of Honduras' candidate, Nasry Asfura, according to Nisos, the threat intelligence firm that published its findings Wednesday. The network of profiles in some cases used authentic photos from Peruvian Facebook accounts in an attempt to aid legitimacy, some cases apparently using computer-generated images as avatars.
Twitter removed the accounts in November upon learning of the inauthentic behavior observed by Nisos. The company did not respond to questions prior to press time.
The influence operation would be just the latest example of coordinated inauthentic political messaging on social media in Honduras and its regional neighbors. A disinformation campaign run by a prominent Latin American public relations firm used a network of websites and Facebook pages made to look like legitimate news organizations, according to an investigation by the news outlet Rest of World. In one case, a fake news site accused an opposition figure of involvement in offshore tax havens the day after a legitimate news source reported similar information about National Party officials, Rest of World reported.
Facebook on Nov. 1 accused the Nicaraguan government of orchestrating a years-long plot to use inauthentic Facebook accounts, pages, groups, and Instagram profiles — as well as efforts on other tech platforms such as YouTube, TikTok, Telegram — as part of a campaign to denigrate and silence critics.
"This really is a global issue," said Jackie Hicks, senior intelligence analyst at Nisos. "Various groups, actors are trying to influence voters. Whether it's domestically, or if they're trying to do it against audiences in other countries, this is definitely a significant problem that is posed not just to the public but to their electoral process, as well as to the platform."
A close inspection of the campaign in Honduras found messaging that did not bolster Asfura or the National Party, instead promoting negative messages against the other candidates, or encouraging voters not to participate in the electoral contest. The messages purported to be from Hondurans who seemed to be denouncing a conspiracy theory that opposition candidates Xiomara Castro and Yani Rosenthal engaged in corruption.
"This takes a lot of organization to obtain these accounts, to create all of the content that these accounts were sharing, to make the phrases, to make the memes, this takes a lot of preparation," Hicks said of the company's findings. "Even though from our view this may not look like the most sophisticated thing, somebody, somewhere, some group took the time to plan this and to coordinate this. The actors are very determined to make this type of influence."
The more than 300 accounts were largely created in 2011, 2012, or 2013, and had very few followers. The profiles appeared to be dormant until they started tweeting on Oct. 6 to Oct. 8, then again on Oct. 14, when a subset of the accounts shared links to the same two articles published by La Tribuna Honduras, a Honduran newspaper. In one article, the author references a "possible pact" between candidates, a point quickly seized upon in the information operation, Hicks noted.
Rosenthal and Asfura, along with Orlando Hernández, face allegations of corruption and illegal behavior. Asfura is under investigation for alleged embezzlement of public funds, the New Yorker reported Monday, in a story that also questioned the degree to which Orlando Hernández, an ally of the United States, was complicit in the massive drug running and corruption operation that earned his brother a life sentence in U.S. federal prison. Rosenthal served three years in U.S. prison after pleading guilty to laundering drug money.
Coordinated disinformation in Honduras is not unique to the National Party, though it is one of the main perpetrators of fabrocated narratives, said Tiziano Breda, a Central America analyst for the International Crisis Group based in Guatemala.
The party has been in power for 12 years, giving it the most access to state resources to pay for this kind of activity. A main goal of the disinformation there is to "create confusion and mistrust, especially ahead of an election," Breda said. Echoing the findings of Hicks' research, Breda said that the goal could be to suppress votes from the roughly 30% of potential voters, particularly in the city, who are not affiliated with any of the parties.
"For the average Honduran voter who is on Twitter, if you look at '#YaniRosenthal' you're going to see all of these posts," Hicks said, noting that the effort relied primarily upon known social media manipulation tactics. "And somebody is trying to stop them from voting."
In April 2020, Twitter announced the takedown of more than 3,100 accounts and 1.2 million tweets related to Hernández's social media manager and an account for a state-run television channel. A Stanford Internet Observatory analysis of the takedown and data associated with it showed "clear amplification of positive content designed to benefit President Juan Orlando Hernández."