Here's the latest info operation to blame the U.S. for coronavirus
This disclosure comes days after U.S. military officials publicly admonished foreign governments for exploiting the pandemic to fan anti-American sentiment.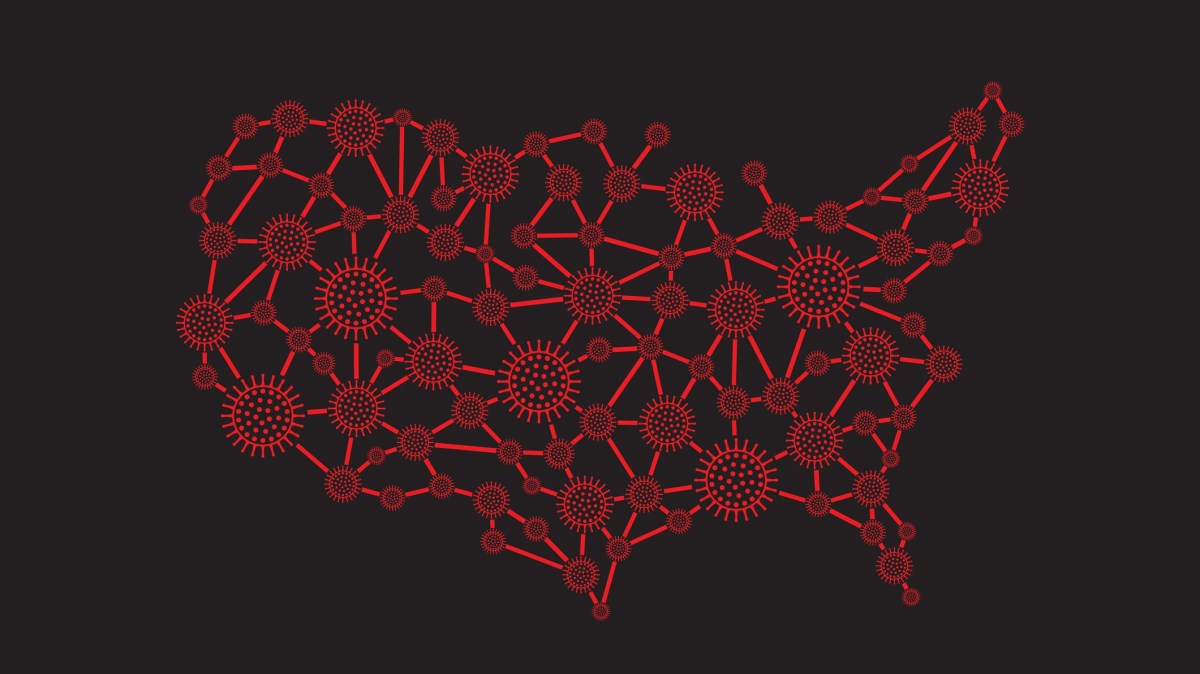 For the past six weeks, an Iranian influence operation has pushed cartoons and fabricated news articles suggesting the U.S government committed bioterrorism by using the coronavirus as a way of attacking China and Iran, according to a new analysis of social media activity.
The Iranian propaganda group known as the International Union of Virtual Media, or IUVM, is behind a series of headlines and animated cartoons reporting, for instance, that COVID-19 is part of "a biological war led by Trump to strike at China's economy," according to a report published Wednesday by Graphika. Facebook and Twitter have removed IUVM-affiliated accounts dating back to 2018, though the latest effort again demonstrates how propagandists are using Western technology services to amplify disinformation.
This disclosure comes just days after U.S. military officials publicly admonished governments in Iran, Russia and China for exploiting the global pandemic to fan anti-American sentiment.
"With the advent of the coronavirus, IUVM has added a new topic to its portfolio," Graphika said in its report. "It reacted to the virus by accusing the United States of creating it and then hindering Iran's fight against the virus with its sanctions, and by praising the resilience, creativity and unity of the Iranian people and their leaders."
Still, Graphika noted, it appears that weeks of work by IVUM has resulted in accounts that built up a combined following of less than 5,000 users. Facebook and Twitter have disrupted IUVM activities on a number of occasions, rendering its social media operations vulnerable to early detection, researchers added.
New York-based Graphika frequently collaborates with social media platforms to identify suspicious behavior, and analyzes malicious activity. This effort also comes after the security firm FireEye and Reuters journalists also have identified apparent IUVM social media efforts.
In this case, IUVM seemed slow to react to the spread of COVID-19, apparently distracted by the ongoing propaganda related to the Jan. 3 U.S. drone strike that killed Gen. Qasem Soleimani.
Its "IUVM Press" began posting about the virus days after Iran confirmed its first coronavirus-related death on Feb. 19. That was more than a month after officials reported that a patient in Thailand had contracted the virus on Jan. 13 in what was the first case recorded outside China.
By Feb. 24, IUVM was publishing articles which asserted, among other things, that the U.S. had the most to gain by "creating a virus that will paralyze China and pose internal challenges to a power that poses a threat to the White House in the economic sphere." Then, the group used Facebook pages and masqueraded as individual Instagram users to try to bring attention to stories previously published by Iran's state media agency, Press TV.
An Instagram page posing as an innocuous user, @chriistophercarlos, portrayed COVID-19 as a "Trump virus," and posted apparent stock images of doctors in lab coats alongside captions like "Thanks to the friendly Chinese people for standing by #Iran in the coronavirus crisis." The same account tagged high-profile pages belonging to Ivanka Trump and LeBron James to try to generate engagement. None of the posts attracted more than 65 likes.
Many of the same cartoons appeared on a Facebook page, titled "Daily News," which also failed to attract many followers, despite its presence on a pro-Trump Facebook group with 33,000 members. Graphika also tied other Facebook pages, "Durban Daily" and "Ethiopianow," for instance, to the same operation.
"The IUVM operation is significant and manned by a well-resourced and persistent actor, but its effectiveness should not be overstated," researchers said in the report Wednesday.