Federal prosecutors going after alleged Russian hacker mistakenly turn over unrelated case documents, lawyer says
The material includes information on non-related people and phone records, and Russian businessmen possibly associated with the Trump administration, according to a court document.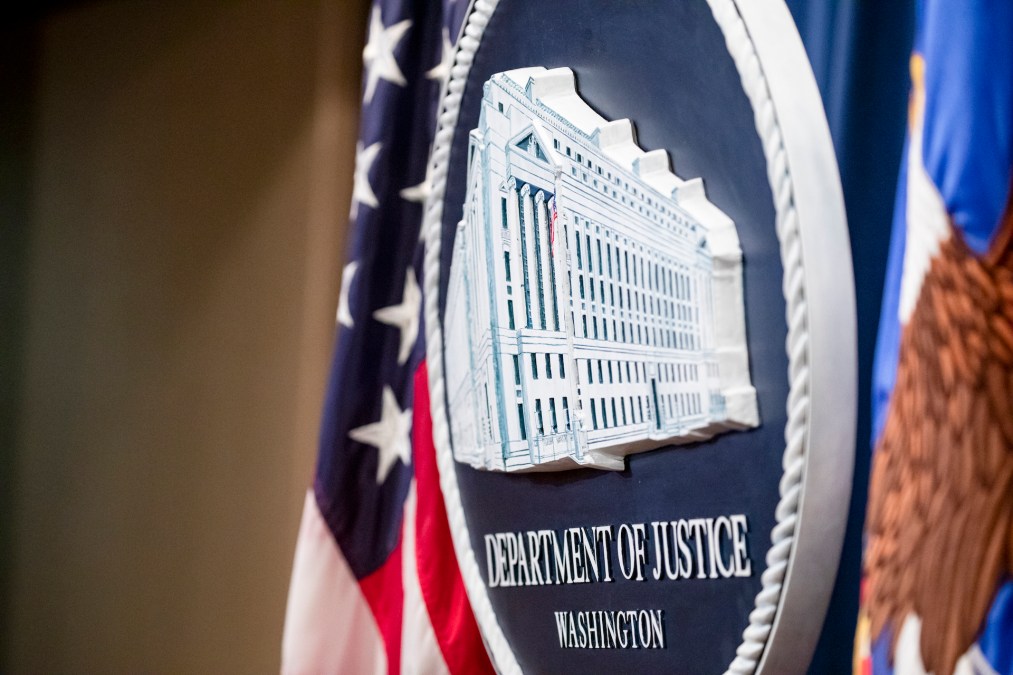 Federal prosecutors working the insider trading and hacking case against a Russian millionaire extradited to the U.S. in December inadvertently gave the Russian's lawyers materials from separate, non-related cases, the suspect's lawyer said in a court filing last week.
The material included "individuals and phone records that do not seem to be related to this case," and "other potential cases involving Russian businessmen with potential ties to the former Trump administration," the April 5 filing reads.
Maksim Nemtsev — the Boston-based lawyer representing a Russian tech executive, Vladislav Klyushin, 41, who stands accused of insider trading based on hacked non-public information — included the claim in an April 5 filing protesting Klyushin's pretrial detention. The federal magistrate in the case, Marianne Bowler, denied bail for Klyushin Jan. 24 based on his lack of ties to the U.S., "substantial financial means," an alleged "degree of sophistication needed to facilitate clandestine flight" and the fact that his co-defendants in the case have yet to be arrested.
Nemtsev's filing also noted that the defense is "investigating" whether some of the files produced by the government in response to a grand jury subpoena may have been altered. In an attached exhibit, the defense points to a spreadsheet that may have been modified by an FBI agent working the case, according to a preliminary review.
Reached by phone last week, Nemtsev declined to comment on the specifics of any material turned over by the government. Prosecutors said the material was "included erroneously and asked us that we delete it," Nemtsev told CyberScoop.
"It just makes our job as a defense attorney a little more difficult because now we have to sort through everything, and some of it seems to have no relevance," Nemtsev said.
In a subsequent conversation, Nemtsev said that he believes the material from the cases involving the Russian businessmen have yet to be charged. "That's why I don't want to disclose the names or anything else. If there is a potential ongoing investigation obviously we don't want to compromise it," he said.
Barbara McQuade, a law professor at the University of Michigan and former U.S. Attorney for the Eastern District of Michigan, told CyberScoop that it's not exactly clear what happened in this case, and stressed that it would be important to hear the prosecutors' explanation before drawing conclusions.
It's possible that the records turned over somehow relate to Klyushin's case, perhaps in terms of common witnesses or overlapping evidence, she said. That said, "if it were a mistake, it is not one I have seen before." The seriousness of the problem would depend on the other case, she added.
"If the case is not yet charged, it could compromise the case. If the case is already charged, then sharing discovery material beyond the parties in the case could violate court orders or compromise witnesses," she said.
A media representative for the U.S. Attorney's Office in Massachusetts, where the case is being worked, declined to comment.
One of Nemtsev's main arguments in fighting pretrial detention is that it's hard for Klyushin to fully participate in his defense and analyze the U.S. government's evidence while behind bars. Prosecutors have turned over more than five terabytes of discovery containing more than 1 million individual files, Nemtsev said in the filing, and Klyushin is only given 16 hours of access to the database per week. The database is also not searchable, and there are format issues making it difficult, he added.
Other elements of the case
Klyushin was originally arrested in Switzerland on March 21, 2021, and extradited to the U.S. on Dec. 18, 2021. Federal prosecutors claim that between January 2018 and September 2020, Klyushin and his co-defendants hacked into two U.S. firms that help publicly traded companies prepare filings for public release, and then used that information to trade stocks ahead of the release. The campaign netted the group at least $82.5 million, prosecutors allege.
One of Klyushin's co-defendants, Ivan Yermakov, was already under U.S. indictment, having been one of the 12 Russian nationals indicted as part of Special Counsel Robert Mueller's investigation into Russian interference in the 2016 U.S. election as part of a Russian military intelligence (GRU) hacking unit. He'd also been indicted for his alleged role in hacking various anti-doping agencies, sporting federations, and anti-doping officials.
An attorney representing Klyushin in his fight against extradition from Switzerland told NBC News in December that Klyushin had previously rebuffed approaches by U.S. and British intelligence agencies while traveling in Europe. The insider trading charges were "disingenuous," attorney Oliver Ciric said at the time, noting that Klyushin's social media monitoring and cybersecurity consulting firm, M-13, "had a series of government contracts in Russia, including with some of the national intelligence agencies."
"That's not something that's come up in our case," Nemtsev told CyberScoop.
In another development this week, high-profile criminal defense attorney Marc Fernich joined Klyushin's legal team. Fernich's website lists "Notable Clients" such as Joaquin "El Chapo" Guzman Loero, Jeffrey Epstein, John A. Gotti, hip-hop superstar Kurtis Blow and Keith Raniere, the convicted sex trafficker behind the infamous Nxivm sex cult.
Fernich did not respond to a request for comment.