Pro-Chinese Twitter accounts seek to expand Beijing's influence in Latin America
One of the accounts directs users to an app that gathers personally identifiable information and seeks access to Twitter accounts.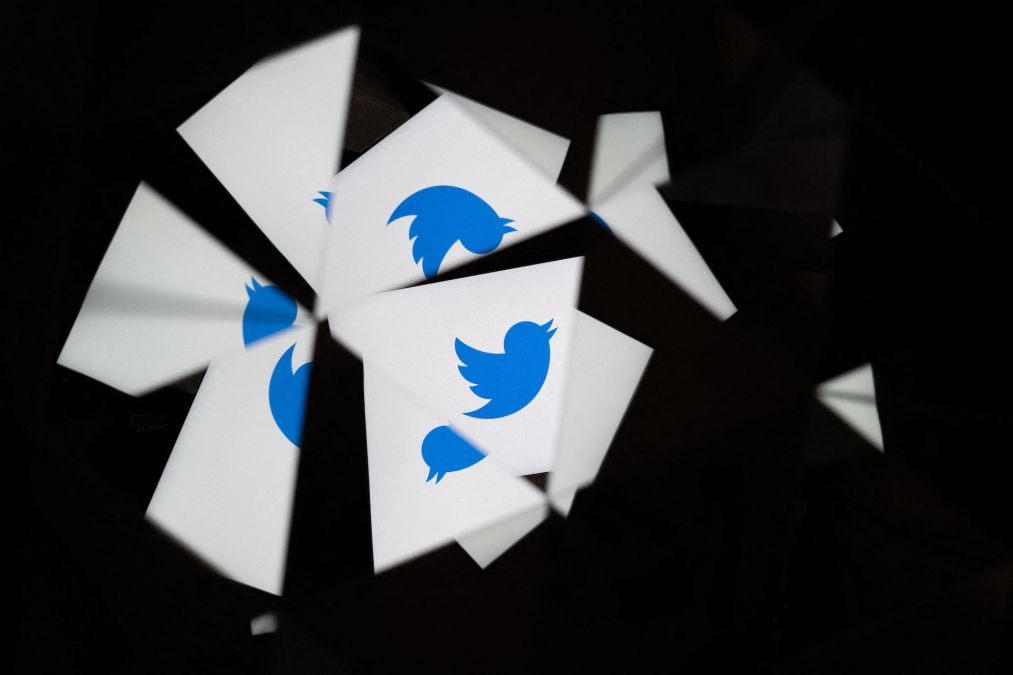 A trio of Twitter accounts that appear to have links to the Chinese government have been spreading propaganda to audiences in Latin America and successfully avoided the social media company's now abandoned efforts to label state media, researchers said in an analysis published Tuesday.
The accounts are pushing pro-Beijing messages to audiences in Paraguay, Costa Rica, Chile and Brazil are likely linked to the China News Service, a government propaganda arm that's active around the world, researchers with cybersecurity firm Nisos said in a report published Tuesday.
The Twitter accounts, which generally share similar or identical content within minutes of each other, are part of a larger network of Chinese government accounts, Chinese-Latin American think-tanks, "sock puppets, self-described 'independent' journalists" and others pushing similar pro-Chinese messages, the researchers said.
The oldest of the three accounts was created in July 2021, while the other two started in November 2021, when Twitter was still labeling state-affiliated accounts. The company suspended the labeling of such accounts in April 2023 after drawing scrutiny for labeling National Public Radio — which is partially U.S. taxpayer-funded — as "state-affiliated media."
One of the accounts connected to all three Twitter accounts lists a domain in its bio that promotes users to download an app that, if downloaded, gathers personally identifiable information from users. It also seeks permissions from Twitter that could enable access to users' Twitter and two Chinese social media accounts, Weibo and Weixin (WeChat), the researchers noted.
"This could enable China's government to potentially micromanage narratives and obtain information from dissidents residing abroad, which has been reported as common activity by Chinese government-linked actors through other methods," the researchers said, noting that they did not find the same level of "invasive permissions" among other news agencies, including foreign state-affiliated media websites in the United Kingdom or Russia.
A page on Twitter's website says that accounts "belonging to state-affiliated media entities, their editors-in-chief, and/or their prominent staff may be labeled," and that the company "will also add labels to Tweets that share links to state-affiliated media websites."
It's not clear whether Twitter is enforcing the rules, or how it would apply in this case. A request for comment sent to the company's press email address received an immediate poop emoji response, as is standard under company owner Elon Musk.
The researchers noted that they could not definitively link the Twitter accounts to the Chinese government. But the "accounts identified put effort into applying methodologies to avoid adding links that would take users back to China News Service, the Chinese state-linked media organization from which the majority of their China-related content comes from."
The China News Service is one of the Chinese Communist Party's "largest media networks, [with] dozens of overseas bureaus," according to a June 2020 report by Alex Joske, a Chinese-Australian intelligence researcher who has extensively studied and written about Chinese influence operations around the world.
China has made a major push in Latin and South America over the past 20 years, both economically and technologically, according to a June report from the Council on Foreign Relations. Venezuela is the top purchaser of Chinese military hardware, according to the report, followed by Argentina, Bolivia, Ecuador and Peru. Cuba has also sought to strengthen military ties with China, a dynamic most recently on display last month when an anonymous Biden administration official acknowledged that China was operating a spy base on the island.
Latin America "is no stranger" to information operations, the Nisos researchers note, citing Russia's "notable" influence operations reflected in Cuban, Venezuelan, Nicaraguan and Mexican media. Russian operatives also targeted the Colombian elections in 2022, according to reports.
"China's government has yet to reach the same level of domestic engagement [as Russia] but that does not mean it is not trying to influence political and cultural perceptions in the region," the researchers wrote, "especially to counter unfavorable perceptions of China on a global scale following the COVID-19 pandemic, which originated from China."
The accounts — "hoy_paraguay", "hoy_chile", and "hoyCosta" — are tiny, with the largest having just 73 followers. Nevertheless, Hoy_Paraguay's network includes Chinese diplomats and embassies, the researchers note.

The accounts are all followed by "NmqbChinaNews," a Portuguese-language account the researchers say focuses on China-Brazil relations. The link in that bio shares an IP address and SSH certificates with several other Chinese language news agencies "targeting Chinese speaking audiences outside of China" in key regions around the world.
When visited, the domain tries to get users to download its custom news app. That app will then seek the permissions of Twitter, Weibo and Weixen to share request and access tokens, potentially giving the operators of the domain access to social media accounts.