Former Ghana government officials sentenced to jail for doing business with NSO Group
The case is believed to be the first time that government officials in any country have been jailed for doing business with NSO Group.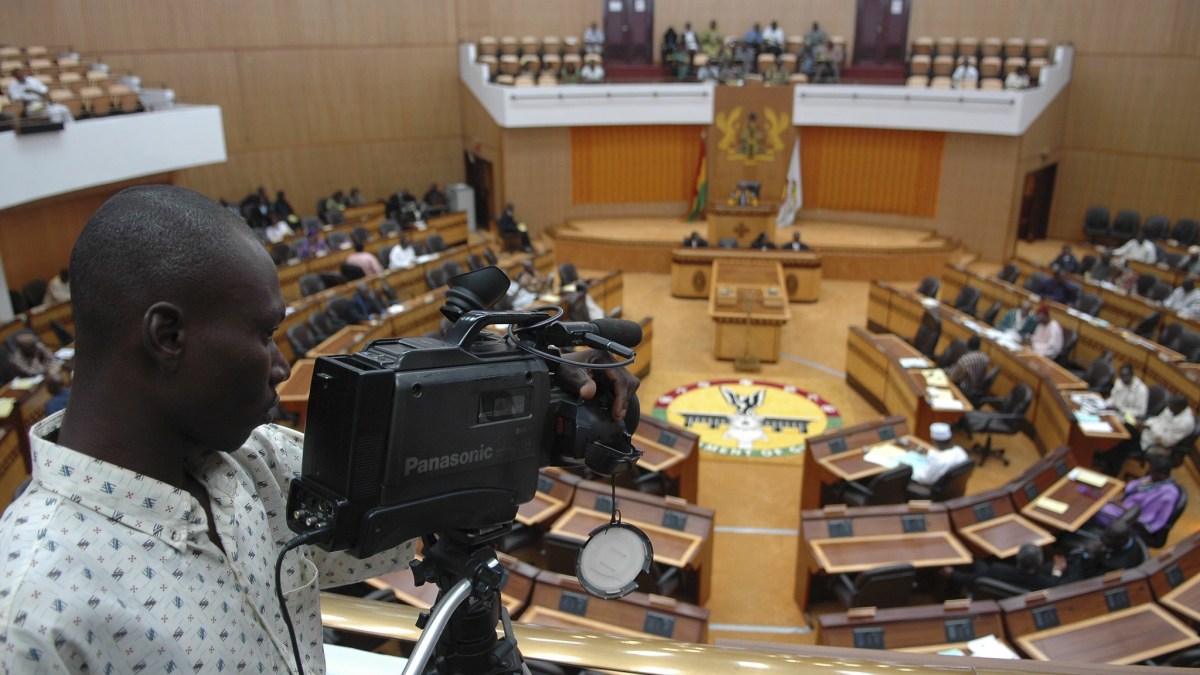 Three former government officials in Ghana have been sentenced to jail for purchasing spyware products from Israeli software surveillance company NSO Group.
The country's former national security coordinator, Salifu Osman, and director-general of the country's telecommunications authority, William Tetteh Tevie, were sentenced to five years in prison, according to Ghana Business News and other local news outlets. A former board chairman of the telecommunications authority, Eugene Baffoe-Bonnie, was sentenced to six years because he allegedly made $200,000 from the deal, according to Graphic Online.
The case, which has been in the country's high court since 2017, hinged on the argument that officials had caused significant financial loss in the country due to their $4 million purchase of NSO Group's signature Pegasus spyware. The National Communications Authority (NCA) allegedly bought the surveillance product through a reseller in order to track suspected terrorism, according to Graphic Online, which attended the court session Tuesday. It was not clear if the officials used NSO Group's products.
The case is believed to be the first time that government officials in any country have been jailed for doing business with NSO Group.
"NSO Group cannot comment directly on an internal Ghanaian government matter, but we understand from local reports that the sentences announced [Tuesday] were for internal misconduct and misappropriation of funds, and had nothing to do with any alleged deed or action by NSO Group," a NSO Group spokesperson told CyberScoop.
Representatives from the Israeli software company consistently claim their products are only used to surveil criminals or terrorists. However, NSO Group's spyware has been used by Saudi Arabia, the United Arab Emirates, and Mexico to surveil human rights activists, dissidents, and journalists.
NSO Group has repeatedly denied these claims.
Some human rights groups and companies have undertaken efforts to hold NSO Group accountable. Facebook has sued NSO Group in U.S. court over alleged surveillance of WhatsApp users. Amnesty International has asked an Israeli court to revoke NSO Group's export license in an attempt to restrict the use of the firm's malware. The United Nations' special rapporteur on freedom of expression and opinion, David Kaye, has called for a moratorium on the sale, use, and export of spyware.
Governments that have been accused of doing business with NSO Group in the past, such as Mexico, have denied the claims and stonewalled investigations instead of taking actions to hold government entities and officials accountable.
The officials sentenced to jail in Ghana were also charged with stealing and using public office for personal gain, according to Ghana Business News.
To recoup some of the funds spent on the deal, the Accra High Court has ordered that $3 million dollars worth of the convicts' assets be seized, according to local news outlets.
Not everyone accused of participating in the NSO deal in Ghana, however, was ultimately sentenced. The former local representative of NSO had charges dropped, according to Ghana Business News. Another former official that was accused in the case, also had their charges dropped.
You can read the full sentencing document below:
[documentcloud url="http://www.documentcloud.org/documents/6889600-REP-v-EUGENE-BAFFOE-BONNIE-JUDGMENT.html" responsive=true]