Co-founder of cyber fraud prevention startup arrested for alleged fraud
The feds say Adam Rogas, the co-founder of software-as-a-service company NS8, alleged tricked investors with falsified financial statements.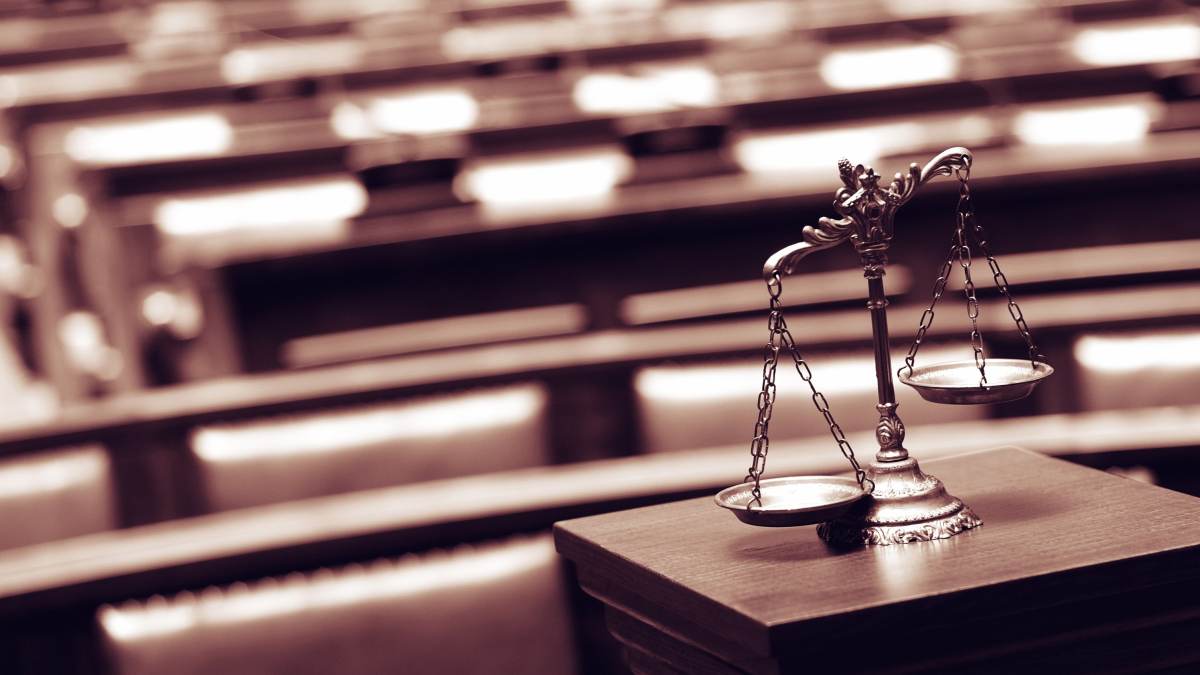 The co-founder of a cyber fraud prevention company was arrested Thursday and charged with leading an alleged scheme to trick investors into sinking hundreds of millions of dollars into the startup, the Department of Justice and the Securities and Exchange Commission (SEC) announced Thursday.
Investors were shown falsified financial documents as part of the pitch for the software-as-a-service provider, Las Vegas-based NS8, the SEC and FBI said.
Adam Rogas, the co-founder and former CEO of the startup, touted bank statements showing payments from NS8 customers that never happened, according to the SEC.
"As alleged in our complaint, Rogas falsely presented NS8 as a successful business by fabricating revenue figures and providing them to investors," said Kurt L. Gottschall, Director of the SEC's Denver Regional Office. "Investors are entitled to accurate information about a company's financial condition and the SEC is committed to holding accountable corporate executives who deceive investors."
Rogas is also alleged to have pocketed at least $17.5 million of the investor funds for his own personal gain, according to the SEC.
Rogas was arrested in Nevada earlier Thursday and was charged with one count of securities fraud and one count of wire fraud in a Manhattan federal court.
'Fox guarding the henhouse'
The news is a stunning development for the startup, which was just getting off the ground with prominent backing — just this June NS8 announced a Series A funding round led by Lightspeed Venture Partners, which has invested in successful startups such as Grubhub, Snap and Nest. NS8 sold fraud prevention and detection software to businesses, claiming it combined behavioral analytics and scoring to warn customers of possible risk.
But Rogas had abruptly resigned from the company last week. He told Forbes he was departing for personal and family reasons, although staff were informed on a Zoom call last week that the SEC was investigating the company for alleged fraud. NS8 then informed employees that it had to lay off staff for "sudden and unforeseen circumstances."
"It seems ironic that the co-founder of a company designed to prevent online fraud would engage in fraudulent activity himself, but today that's exactly what we allege Adam Rogas did," FBI Assistant Director William F. Sweeney Jr. said in a statement.
Rogas allegedly falsified financial statements to defraud investors up until June, when the Series A funding round was announced, according to the SEC's complaint, which was filed in the U.S. District Court for the Southern District of New York. Overall, "between at least approximately 40% and 95% of the purported total assets on NS8's balance sheet were fictitious" between January 2019 and February of 2020, according to the complaint.
"Adam Rogas was the proverbial fox guarding the henhouse. While raising over $100 million from investors for his fraud prevention company, Rogas himself allegedly was engaging in a brazen fraud," acting U.S. Attorney for the Southern District of New York Audrey Strauss said in a statement.
NS8's board of directors indicated in a statement the alleged fraud caught the board by surprise and that Rogas' actions have caused "significant cash flow issues" for the company.
"The NS8 Board of Directors has learned that much of the company's revenue and customer information had been fabricated by Mr. Rogas," NS8 said. "These events created significant cash flow issues for the company and required a significant downsizing impacting all of its employees. The remaining NS8 leadership and Board of Directors is working to determine financial options for the company and its stakeholders going forward."
NS8 said it is cooperating with investigators.
You can read the complaint in full below.
[documentcloud url="http://www.documentcloud.org/documents/7212529-Rogas-Septemeber-2020.html" responsive=true]