Spy agencies' leaks of Russian plans point to the future of information warfare, Sen. Warner says
U.S. spy agencies have markedly improved their use of information warfare, the Senate Intelligence Committee chairman says.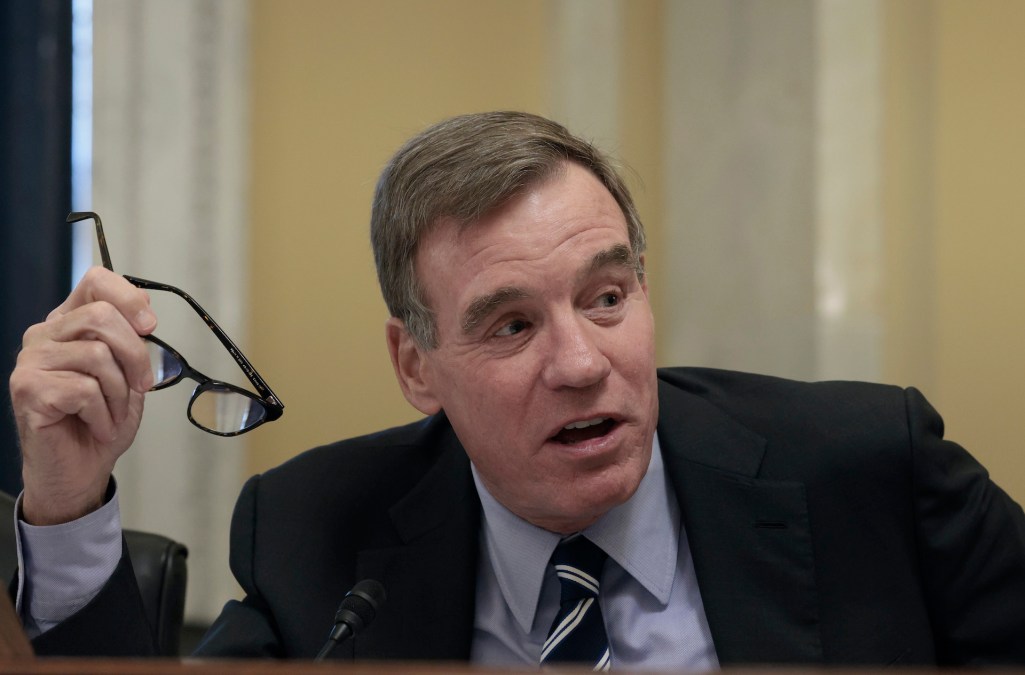 U.S. intelligence officials have gone "way beyond their traditional comfort zone" over the past few weeks in publicly relaying intelligence almost in real time to hinder Russian operations in Ukraine, the chairman of the Senate Intelligence Committee said Monday.
The "forward-leaning intelligence" work on display in Ukraine represents a major shift from how U.S. spy agencies have conducted past wars, Sen. Mark Warner, D-Va., said at a forum organized by the Washington think tank the Center for Strategic and International Studies (CSIS).
Warner pointed to two examples of where he believes the new tactic has stymied Russia: Intelligence gathered about a month ago that suggested Vladimir Putin's government would stage a coup in Ukraine and install a new leader, but American and British intelligence publicized those plans ahead of time. The U.S. similarly exposed Russian plans to produce a series of videos with ostensibly Russian cadavers in them.
"American intelligence laid out what those videos would look like, even pointing out where the Russian cadavers would be," Warner said, "throwing Putin off guard."
After decades of counterterrorism work after the 9/11 attacks, the U.S. intelligence apparatus is moving into what national security analysts call the "great power conflict." That shift will have broader implications for how intelligence is shared and how so-called information warfare is conducted, experts said at the CSIS event.
The use of information warfare in Ukraine is a harbinger of the future in which conflicts will be shaped by information before a single shot is fired, said Glenn Gerstell, a senior adviser in the international security program at CSIS.
The increasing amount of open-source information available for all to see makes intelligence officials less worried about jeopardizing sources and methods by disclosing findings ahead of time, Gerstell said.
"The pervasiveness and accuracy of open-source information is good for the release of classified information because it helps obscure the source of it," said, the former general counsel for the National Security Agency. "In future conflicts we are going to be awash in information."
Gerstell highlighted another recent release by U.S. officials about Russia's plans to falsely claim a chemical weapons attack, saying the American disclosure was an example of a well-honed information war apparatus that has been "a major success story of any war effort in recent history."
Asked who should be credited with the shift in public information, Warner said that while he doesn't know exactly who is behind the new posture, he did "want to give a great shout out to [Gen. Paul] Nakasone at the NSA."
Warner said he hopes the new culture continues, particularly since Russia excels at weaponizing information.
"If we can share intelligence with the public and with our allies in a more real-time basis, it puts us back in the game in terms of information warfare," Warner said. "Over the last number of years, frankly, Russia has been much better at using information warfare, particularly disinformation … The power of information sharing – it ought to be a stronger part of our military, diplomatic and overall statecraft."