Google says it cut off Russian disinformation sites from its vast ad display network
Dunkin Donuts, Citibank and Adidas have had their Google-placed ads displayed on Russian state-owned sites fueling disinformation.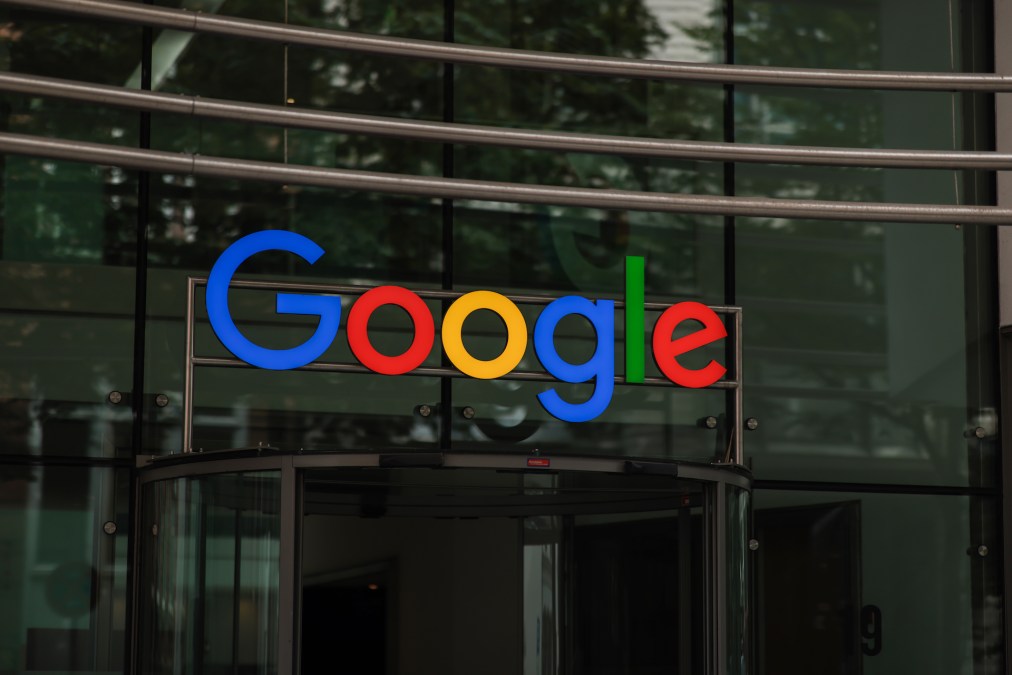 Google says it took additional steps in the past week so that brands would no longer see their ads on Russian state-owned websites that are a regular source of Ukraine war propaganda.
The move comes after a software developer tweeted screenshots of ads from major Western companies placed through Google's display advertisement service alongside headlines spreading disinformation about the war.
The Twitter thread — posted on Aug. 24 by Braedon Vickers, a Singapore-based software engineer who builds tools to detect digital advertising trends — enraged disinformation experts, digital advertising watchdogs and U.S. senators who condemned Google for continuing to profit off of ads placed on Russian websites.
"Continuing to run ads on these sites means Google — and the brands whose ads are run — are funding sites publishing this propaganda," Vickers told CyberScoop. "Even when the sites aren't dependent on this revenue to survive, having ads from well-known brands lends credibility to the sites, and what they're pushing."
The ads Vickers found and posted to Twitter are just the latest examples of Google-placed ads appearing on Russian-backed websites, a practice that congressional leaders and disinformation experts have long condemned because the ads provide money to the Russian government and bolster the propaganda it's delivering to support the war.
"It is unacceptable for Google to keep placing ads on Russian websites that funnel money to Russian companies, months after it pledged to stop," Sen. Ron Wyden, D-Ore., said in a statement to CyberScoop. "Google is either flouting its promises, or it doesn't even know where it is selling ads."
Senate Intelligence Committee Chairman Mark Warner, D-Va., told CyberScoop in a statement that "all companies have a responsibility to ensure that they are not helping to fund or even inadvertently support Vladimir Putin's invasion of Ukraine. … It's extremely disappointing to see an American company continue to financially support websites pushing Putin's propaganda."
Most if not all the problematic ads placed by Google are an example of what's known as "programmatic" ad buying, which refers to the use of algorithmic software to buy and sell online display space. Google is by far the world's biggest programmatic ad tech company in terms of the number of sites it works with. Vickers said that of the almost 1 million sites he tracks, 99.8% of them authorize at least one Google account to sell their ad inventory.
Vickers said Google often appears to "demonetize" ads it places by removing them from specific problematic articles as opposed to cutting off whole sites.
Google's history of placing ads on Russian state-owned sites
Google has long been under fire for how its advertising practices fuel Russian propaganda. A day after Russia's February invasion of Ukraine, Warner sent the company a letter encouraging it to "at a minimum" audit Google and Google sister brand YouTube's advertising practices, including its compliance with sanctions.
Warner's letter to the CEO of Google parent company Alphabet asserted that Google platforms "continue to be key vectors for malign actors — including, notably, those affiliated with the Russian government — to not only spread disinformation, but to profit from it."
Two months after the Warner letter, digital advertising analysis company Adalytics issued a report documenting numerous examples of Google-served digital ads appearing on websites that were explicitly listed on the US Treasury's Office of Foreign Assets Control sanctions list. In June, Adalytics documented how Google was sharing user data with a sanctioned Russian ad tech company owned by Russia's largest state bank, a practice which was covered prominently in the media.
At the time, Google spokesperson Michael Aciman told ProPublica the company had blocked the Russian ad tech firm from purchasing ads directly from Google prior to the Adalytics report being issued but conceded that the Russian company was still receiving potentially sensitive user and ad buying data from Google before it learned about the issue from ProPublica and Adalytics. Aciman told ProPublica that it had "reviewed the entities in question and have taken appropriate enforcement action."
Asked on Thursday about the latest example of Google ads appearing on Russian-backed disinformation sites, Aciman told CyberScoop in a prepared statement that Google employees had "reviewed the sites in question and have taken appropriate enforcement actions." Aciman's statement said that after Russia's invasion of Ukraine, Google "also stopped the monetization of Russian state-funded media across our platforms. Since then, our teams have continued to monitor our network for additional state-funded actors and have demonetized them when detected."
Aciman added that Google has updated its advertising and monetization policies in response to the war in Ukraine.
"Shortly after the war started, we stopped monetization on Russian state-funded media across our platforms, including YouTube," he said. "This was not a singular action, and we've continued to demonetize state-funded media as we've detected it."
The stakes for containing Russian disinformation
Asked about the latest example of Western brands showing up on Russian disinformation sites, one of the companies whose ads were flagged in the Aug. 24 Twitter thread told CyberScoop it would no longer advertise with Google Display Network, which uses algorithmic software to serve auction-based digital advertising to targeted audiences.
"Our ad should not have appeared on this website — it clearly doesn't align with who we are as a company," Mark Molzan, Global Issues Director for the telecom company Lumen, which owns CenturyLink, told CyberScoop. "We have proactively turned off all the campaigns within Google Display until we can gain confidence the safeguards we have in place to prevent this type of placement are working as intended."
Google did not say which of the sites running ads Vickers posted had been removed from its network but confirmed those removed were determined to be state-owned. Examples of the advertising Vickers posted from across the Russian sites made clear that state-owned or not many of the Google-served ads appear next to propaganda. "Zelensky's plans to resign revealed," said a headline appearing on one of the websites next to a large Adidas ad. Another headline appearing below a CenturyLink ad said, "West in shock: Russia has confirmed its status as a great power."
Disinformation activists and digital advertising experts questioned why a company as powerful and well-resourced as Google continues to struggle to manage a problem that an individual software engineer detected and posted on Twitter.
"Propaganda needs three things to thrive: legitimacy, money, and data," said Claire Atkin, co-founder of Check My Ads Institute, an independent watchdog. "It gets everything it needs from Google's ad exchange. If Google cared about national security, they'd stop handing Russia the most powerful propaganda weapon to use against us."
While most brands don't want to send their money or credibility to these sites, by continuing to monetize them, Google makes it hard to avoid, Vickers said.
The full list of brands Adalytics found on sanctioned Russian sites in April included Adidas, Citibank, CVS, Facebook and Google itself, among many others, according to Adalytics CEO Krzysztof Franaszek.
"There's been several incidents where journalists have notified Google of potentially illegal activities on Google's ad network," Franaszek said. "In each case, Google's spokesperson gives a response such as: 'We have strict policies' or 'If we find a site or partner violates our policies, we take immediate action.'"
He said in each case the websites or ad tech platforms explicitly mentioned by the journalist in their request for comment to Google appear to be removed within a few days of contact. However, after each of these incidents, he said, "researchers have noted that other similar cases not explicitly mentioned were not removed from Google's ad network, even months or years later."