U.S. charges Huawei and affiliates with extensive list of crimes
Monday's announcement is the latest move in an extensive U.S. crackdown on alleged Chinese commercial espionage.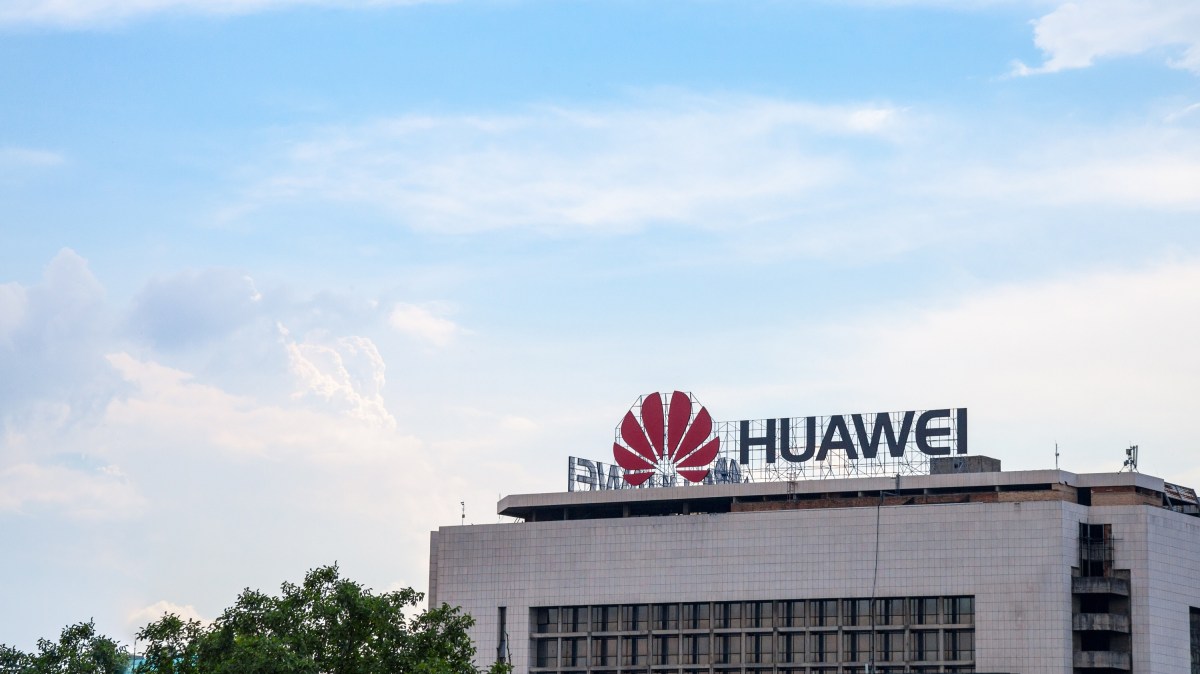 U.S. officials on Monday announced nearly two dozen criminal charges in two separate cases against Chinese telecommunications giant Huawei and its affiliates, escalating a long-running U.S. crackdown on Chinese tech companies over allegations of rule-breaking and spying.
The first case, a 10-count indictment returned by a federal jury in Washington state, accuses Huawei subsidiaries of stealing trade secrets from telecom company T-Mobile. The other case, a 13-count indictment from a federal jury in New York, alleges that Huawei officials and subsidiaries committed bank and wire fraud, and violated trade sanctions against Iran.
Huawei officials are also accused of obstructing justice by trying to move witnesses with knowledge of Huawei's Iran-based business to China, where they could not be questioned.
Huawei Chief Financial Officer Meng Wanzhou is accused of being part of the fraud scheme. The U.S. is seeking Meng's extradition, acting Attorney General Matthew Whitaker said at a press conference Monday.
Huawei executives "repeatedly refused to accept U.S. law and standard international business practices," FBI Director Christopher Wray told reporters.
A Huawei spokesperson could not be immediately reached for comment.
Monday's announcement is the latest move in an extensive U.S. clampdown on alleged Chinese commercial espionage.
Last November, the Justice Department announced a counterintelligence strategy dedicated to thwarting alleged Chinese espionage at U.S. companies and universities. In recent months, the department has unveiled charges against Chinese nationals for hacking into industries such as aerospace, pharmaceuticals and oil gas, to steal trade secrets. The operations apparently weren't just for commercial gain: Two defendants indicted in December allegedly worked at the behest of China's civilian intelligence agency to steal the Social Security numbers of more than 100,000 U.S. Navy personnel.
Beijing has denied allegations that it sponsors efforts to steal intellectual property. In 2015, the President Barack Obama and Chinese President Xi Jinping agreed that the two countries would not conduct "cyber-enabled theft" of intellectual property, but U.S. officials have long considered Beijing in breach of that agreement.
In addition to commercial espionage, U.S. officials have for years warned that the Chinese government could leverage gear made by Huawei and ZTE, another big Chinese telecom company, to spy on Americans or for more disruptive hacks of U.S. networks. Those admonitions have reached a fever pitch in the last several months, leading to a 2018 U.S. law that largely barred federal agencies from using ZTE and Huawei technology.
The Chinese companies have consistently denied any wrongdoing. But they are at the center of a broader tussle for technological advantage between the world's two biggest economies that some have dubbed the "tech cold war."
U.S. allies have joined the pressure campaign against the Chinese telecom companies.
On Dec. 1, at the request of U.S. authorities, Canada officials arrested Meng on suspicion of violating U.S. sanctions. The Japanese government plans to stop buying Huawei and ZTE gear, according to news reports. And earlier this month, Polish authorities announced the arrest of a Huawei employee and a former Polish security official for alleged spying.
In addition, for much of the Trump administration, Beijing and Washington have been in a trade dispute marked by escalating tariffs that have disturbed global markets. ZTE, in particular, has been a pawn in that trade war.
Hours before the charges were announced Monday, the White House said that the Trump administration will hold talks with Chinese officials later this week as part of ongoing efforts to reach a trade deal.
Nonetheless, Commerce Secretary Wilbur Ross said at the press conference, the charges are wholly separate from the trade talks.
Click through to read the 13-page indictment from the Eastern District of New York.
[documentcloud url="http://www.documentcloud.org/documents/5698498-Huawei-Et-Al-Indictment-0.html" responsive=true]