Finns plan NATO-EU hybrid warfare center
The center, slated to open in 2018 will seek to answer the question, who does what in response to hybrid warfare.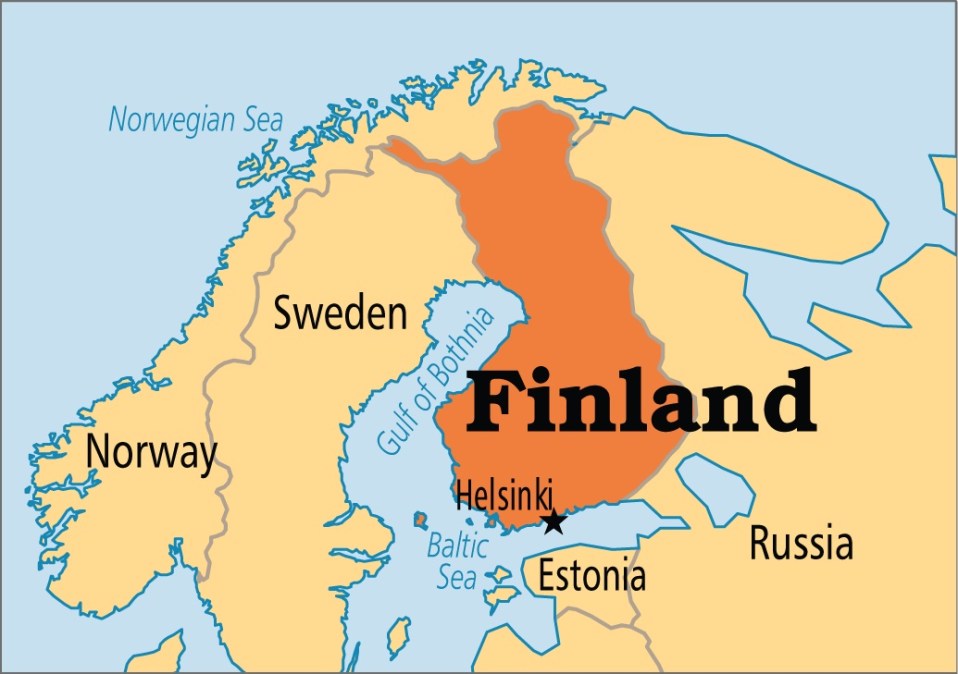 As debate rages about the effectiveness of the hacking and other hybrid warfare tactics Russian intelligence employed to try to disrupt the U.S. presidential election, Finland has announced that it will establish a NATO-EU center of excellence on the topic.
Finnish Undersecretary of State for EU Affairs Jori Arvonen told local media last week that Helsinki had floated the idea of a hybrid warfare "center of excellence" with EU and NATO officials — and had support from the U.S., Britain, France, Germany, Italy, Poland, Spain, Sweden and the Baltic states.
"These countries have expressed strong support for founding this center. Some of them are yet to confirm their participation, but nevertheless we have enough support to move forward," he said, according to Reuters.
Finland, which joined the EU in 1995 and became a founder nation of the Euro, is not part of NATO, but has grown closer to the alliance as Russia has become more assertive.
"The European Center of Excellence for Countering Hybrid Threats will be a multinational, multidisciplinary centre for analyses and studies," Matti Saarelainen, from the Finnish prime minister´s office told CyberScoop. He added the center would be "maintained by its member countries, EU and NATO to gain a better understanding of hybrid threats and societies' vulnerabilities by engaging in strategic-level dialogue, research and exercises drawing on experts from a wide range of both governmental and non-governmental sectors and disciplines."
Hybrid threats are also sometimes described as warfare short of war — involving the deployment of nonmilitary tactics or deniable military forces, such as Moscow used in eastern Ukraine: A combination of deniable special forces troops with insurgent-type sabotage, social media propaganda and hacker attacks to compromise or silence opposition. Some of the same tactics were used against the U.S. election, when Kremlin-aligned hackers stole and then dumped the emails of senior Democratic party officials.
NATO already backs a Cooperative Cyber Defense Centre of Excellence in Tallinn, Estonia — which many regard as the site of the first ever cyber war in 2007, when Russian DDoS attacks took most of the country's government and e-commerce offline.
The news about the center comes as debate over the impact of the Russian efforts to disrupt the election is roiling Washington. Controversy over allegations of McCarthyism aimed at Prop or Not — an anonymous web group that tracks alleged covert purveyors of Russian disinformation — has sidetracked serious debate about the implications of a foreign adversary reaching out through the borderless realm of cyberspace to meddle in U.S. internal politics.
Three researchers who have followed Kremlin-aligned social media campaigns for two and a half years concluded earlier this month — on the basis of their analysis of more than 7,000 social media accounts — that Moscow has five basic objectives in its hybrid warfare and cyber campaigns against Western democracies:
"Undermine citizen confidence in democratic governance.
Foment and exacerbate divisive political fractures.
Erode trust between citizens and elected officials and democratic institutions.
Popularize Russian policy agendas within foreign populations.
Create general distrust or confusion over information sources by blurring the lines between fact and fiction.
In sum, these influence efforts "weaken Russia's enemies without the use of force," conclude the researchers.
Arvonen said a formal proposal for the Helsinki center could be ready by next spring, meaning it could open as early as 2018. The annual budget of just over $2 million would be provided largely by the Finnish government, according to the local news site Kaleva.
He stressed that the center would not be "operational" in nature, but rather would focus on increasing communication and awareness among allies about hybrid threats.
In addition, e singled out Russia and the terror group ISIS as two actors employing hybrid warfare techniques.
At a NATO summit in May, the alliance's foreign ministers agreed to increase cooperation with Sweden and Finland and to work with EU nations to counter hybrid warfare.
"The overall goal will be to ensure that, in the event of a hybrid threat, there is clarity on 'who does what and when,'" NATO Secretary General Jens Stoltenberg told reporters in Antalya, Turkey.
At a visit to Helsinki earlier this month, he pledged, to "expand … our cooperation when it comes to information exchanges on hybrid warfare, coordinating exercises, and developing joint situational awareness."