FCC rules aims to curb scourge of robotexts assaulting Americans' phones
The agency reports that scam text complaints rose 500% between 2015 to 2022, reflecting the increase in robotexts Americans receive annually.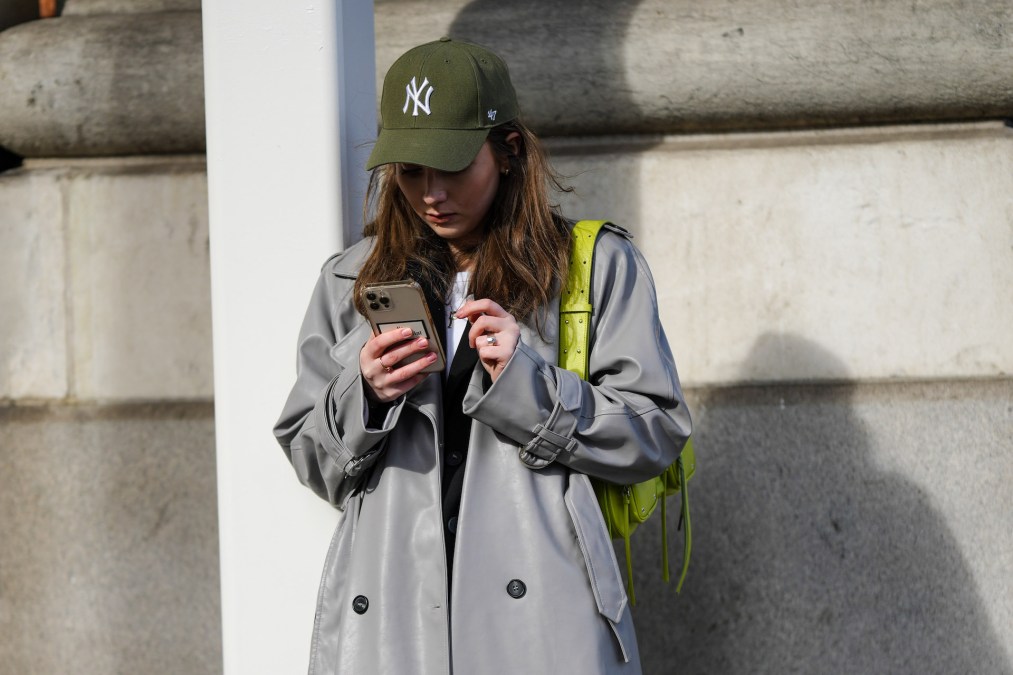 The Federal Communications Commission on Thursday adopted its first rules to tackle a growing scourge of scam text messages, a move that resembles the agency's crackdown that helped reduce the number of unwanted robocalls.
The new rules require companies to block text messages that appear to come from phone numbers that are invalid or unable to send text messages. Additionally, the rules require wireless providers to establish support for consumers seeking information on blocked texts.
Robotexts have become a powerful tool for both spammers and scammers, allowing fraudsters posing as legitimate businesses like delivery companies or banks to send out phishing links in a way that prompts consumers to click on instinct, leading them to websites that steal their login credentials and other sensitive information. Because it's more difficult for users to preview a link from a text message than an email, users are at even greater risk of being duped, experts say.
The FCC reports that complaints about robotexts to the agency rose from around 3,300 to 18,900 per year between 2015 to 2022, or a roughly 500% increase. But the complaints represent just a fraction of the overall robotexts that Americans receive. According to call blocking app Robokiller, Americans received more than 225 billion robotexts in 2022, a 157% increase from 2021. In comparison, Americans received just over 78 billion robocalls, according to the firm.
"We're excited to see the FCC's official first few steps in mitigating spam texts," said Giulia Porter, vice president of Robokiller wrote in an email. "In our opinion, their response to the emerging spam text problem has been far more prompt and organized than the response to the robocall problem."
The boom in robotexts can be tied in part to an increased crackdown on robocalls. In 2021, an FCC mandate went into effect requiring carriers to implement a suite of caller ID authentication protocols known as STIR/SHAKEN. The mandate has had moderate successes, according to industry analysts. Scammers were quick to pivot, however. Consumer watchdog nonprofit U.S. PIRG found that spam texts surged after the rule went into place.
With Thursday's order, the FCC is seeking to close the enforcement gap for robotexts. The FCC also announced it is seeking comment on additional proposals to crack down on robotexts, including clarifying that Do-Not-Call Registry protections apply to text and clarifying that one-time consent does not allow companies to send messages regarding additional marketing subjects.
The proposed rule passed unanimously by the Commission on Thursday garnered support from consumer advocates and attorneys general from 50 states and the District of Columbia.
"We are heartened that the Commission has recognized the substantial harm that scam texts pose to consumers, as billions of dollars are lost every year to fraudsters through these malicious messages, and we hope that more explicit protections are developed and applied to address the problem," Margot Saunders, senior attorney at the National Consumer Law Center, said in an email. "We are also optimistic that the Commission will issue guidance providing meaningful limits on illegal and invasive telemarketing texts, as indicated by the questions posed in the NPRM included in today's action."
Industry groups have urged the agency to continue to partner with wireless companies on tackling the issue.
"Wireless providers and their messaging partners are on the front lines of protecting consumers from illegal and unwanted text messages, blocking billions of spam text messages each year. We support the FCC's engagement on this issue and appreciate their collaboration to ensure that the rules better reflect the messaging ecosystem and avoid unnecessary confusion for consumers," Scott Bergmann, senior vice president of regulatory affairs of the wireless provider trade association CTIA said in a statement. "CTIA welcomes continued opportunities to partner with the FCC on our shared commitment to protect consumers and bring enforcement actions against bad actors."
Consumers can currently report scam texts to the FCC by filing a consumer complaint or can forward them to their provider using the number SPAM (7726), and should delete all suspicious texts. Also adopted by the commission Thursday were new rules requiring intermediate communications providers receiving unauthenticated IP calls from domestic providers to also follow robocall mitigation requirements under STIR/SHAKEN.