US agencies conclude Iran is likely behind website aimed at stoking violence against election officials
The revelation shows the extent to which Iran has tried to sow discord in the U.S. before and after the presidential election.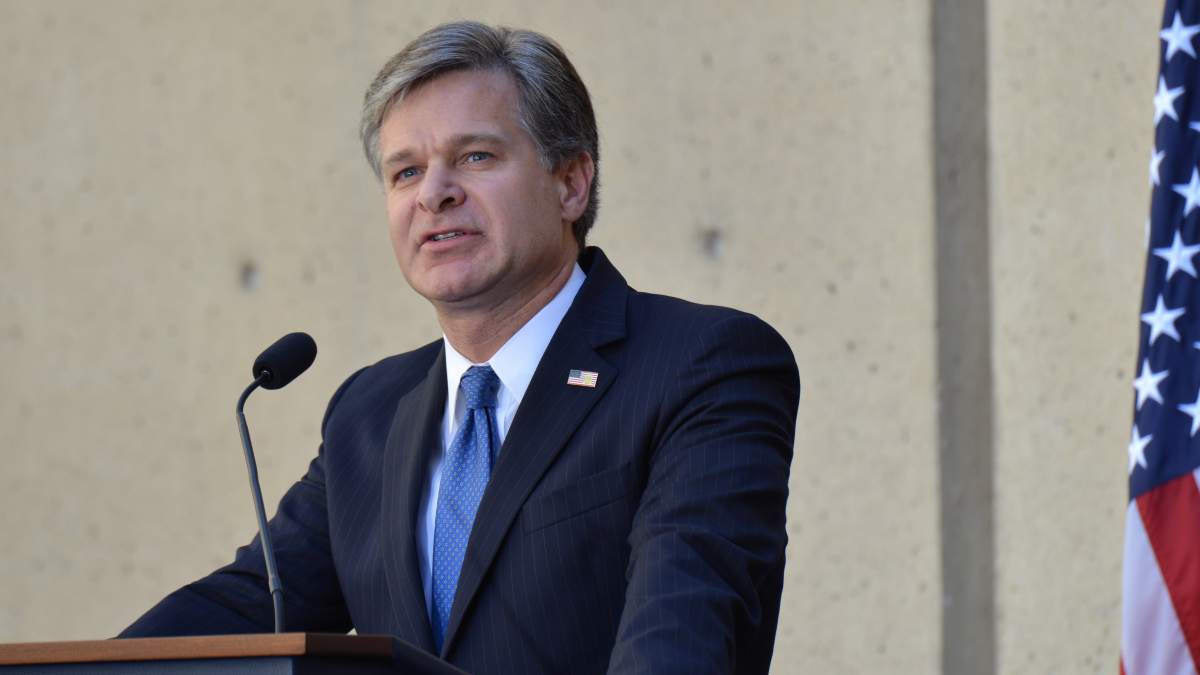 The FBI and the Department of Homeland Security have concluded that Iran is very likely behind a website apparently aimed at inciting violence against election officials as well as the FBI director, according to two people with direct knowledge of the matter.
The website, titled Enemies of the People, posted photos and purported addresses of state election officials and employees of a voting equipment vendor, as well as information on FBI Director Christopher Wray and Chris Krebs, the former head of DHS's Cybersecurity and Infrastructure Security Agency. The website, which is now inactive, falsely blamed the officials for the electoral loss of President Donald Trump, and featured a bull's eye target over the officials' photos.
The revelation shows the extent to which Iran has tried to sow discord in the U.S. before and after the presidential election, which Trump has repeatedly and baselessly claimed was tainted by fraud. Before Election Day, U.S. officials blamed Iran for a flood of emails posing as the Proud Boys, a far-right group, attempting to intimidate U.S. voters. Iran denied involvement in that operation.
The FBI and CISA plan to soon issue a public statement on the Iranian activity, according to one person familiar with the matter.
The Washington Post first reported on the FBI's attribution of the website to Iran.
The FBI declined to comment. A spokesperson for the Iranian Mission to the United Nations did not immediately respond to a request for comment.
The people behind the "Enemies of the People" website went to some lengths to try to plant a false narrative of a fraud-tainted election. In one case, the website hosted a fake letter purporting to be from Krebs to Matt Gorham, the assistant director of the FBI's cyber division. The letter falsely claimed that voting machines made by Dominion Voting Systems had been compromised. The letter, obtained by CyberScoop, also concocted a bizarre, fictional scenario in which the chairman of the Election Assistance Commission was conspiring with the Biden campaign to flip votes.
In reality, election security officials and outside experts have declared the election secure. States have certified their results and found minimal cases of suspected fraud, and none that would affect the results.
Election officials have pleaded with Trump and his supporters to tone down their rhetoric challenging the election results after election officials in multiple states reported death threats.