US blames Iran for threatening emails sent to Florida voters
The allegation marks a quick turnaround for U.S. national security officials after voters reported a series of odd messages.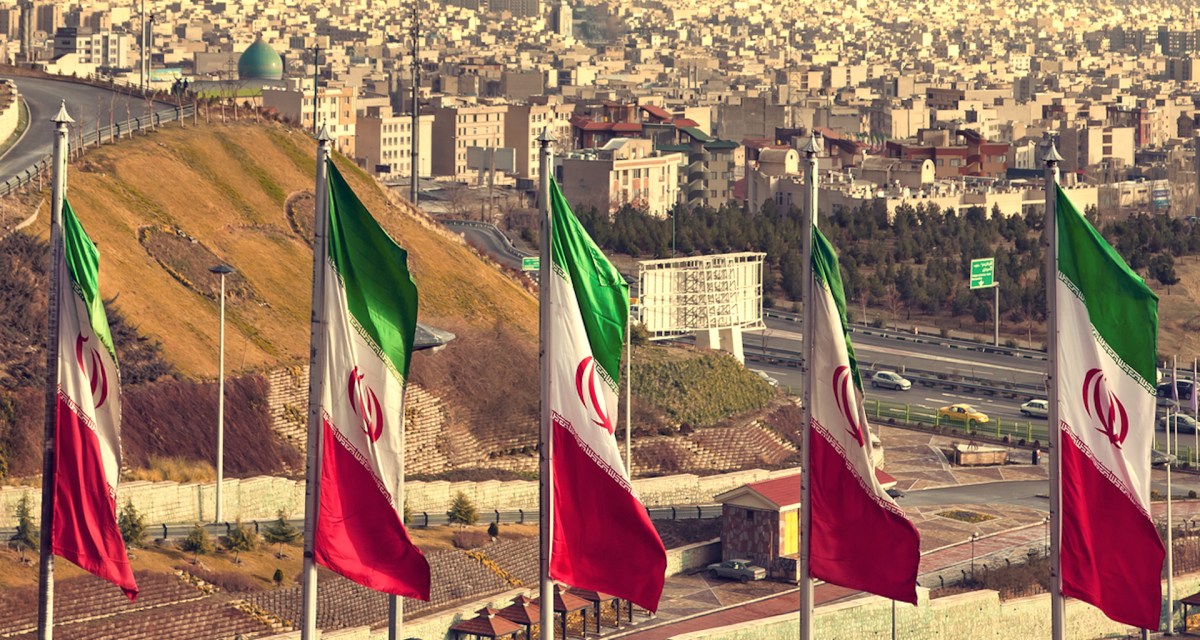 Iran is behind a series of intimidating emails sent to registered Democratic voters in Florida in recent days, the U.S. government has assessed.
The emails, which appeared to be sent by the Proud Boys, a designated hate group supportive of President Trump, threatened voters to "Vote for Trump or else!" as Motherboard first reported. "You will vote for Trump on Election Day or we will come after you," said some of the emails received by registered Democrats.
The series of "spoofed" messages were part of an influence campaign aimed at interfering in the U.S. election, American officials said. Voters in Alaska and Pennsylvania have also received emails like those received in Florida, according to The Washington Post.
"We have already seen Iran sending spoofed emails designed to intimidate voters, incite social unrest," Director of National Intelligence John Ratcliffe said during a press conference Wednesday. "You may have seen some reporting on this in the last 24 hours, or you may have even been one of the recipients of those emails."
The U.S. government has also concluded that Iran and Russia have separately obtained access to some U.S. voter registration information, which they could use to spread incorrect information to registered voters in an effort to undermine Americans' confidence in democracy, Ratcliffe said.
"We have identified that two foreign actors, Iran and Russia, have taken specific actions to influence public opinion related to our elections," Ratcliffe said during the press conference. "We have confirmed that some voter registration information has been obtained by Iran, and separately by Russia."
Intelligence officials previously said that Russia, Iran, and China each have sought to influence the 2020 U.S. elections. The actions allegedly taken in recent days by Iran, however, represent an escalation in sowing chaos and confusion in U.S. politics, and veer on suppressing the Democratic vote in a key swing state.
"In recent years, Iranian information operations have continued to push boundaries using bold and innovative approaches," said John Hultquist, senior director of analysis at Mandiant Threat Intelligence. "However, this incident marks a fundamental shift in our understanding of Iran's willingness to interfere in the democratic process. While many of their operations have been focused on promoting propaganda in pursuit of Iran's interests, this incident is clearly aimed at undermining voter confidence."
The emails apparently from the Proud Boys came after Trump urged the group to "stand back and stand by" when he was asked to condemn their activities, in what some say was a tacit endorsement of their violent tactics.
"We encourage everyone … to be thoughtful, careful, and discerning consumers of information online," FBI Director Christopher Wray said during the press conference. "You should be confident that your vote counts. Early unverified claims to the contrary should be viewed with a healthy dose of skepticism."
Ratcliffe warned adversaries that there may be consequences for interfering in U.S. politics.
"We will continue to work with our many partners to disrupt and to impose costs and consequences to any adversary that attempts to interfere in our democratic processes," Ratcliffe said.