Facebook reinstates NSO Group employee accounts amid ongoing lawsuit
After a months-long court battle, Facebook has reinstated four accounts of people employed by Israeli software surveillance firm NSO Group.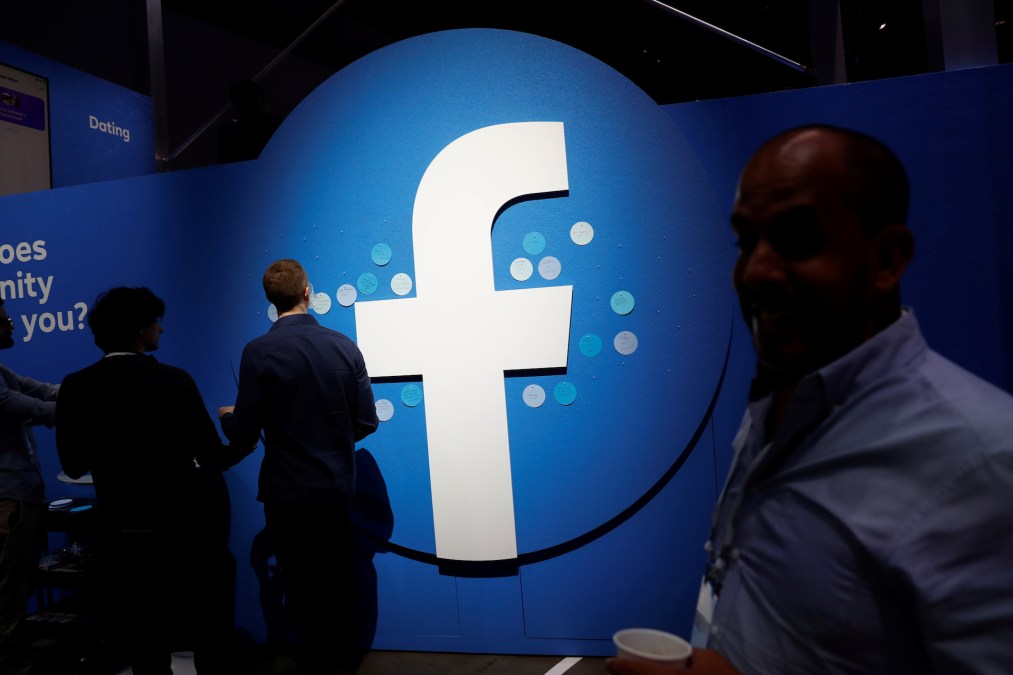 After a months-long court battle, Facebook has reinstated four accounts of people employed by Israeli software surveillance firm NSO Group, according to Israeli news outlet CTech.
NSO Group employees had alleged in a suit filed last November that Facebook had unfairly blocked them from their personal accounts when Facebook's WhatsApp sued the surveillance firm in October.
An Israeli court had previously ordered Facebook to unblock the accounts in February. Last month, the court rejected Facebook's appeal, according to CTech.
It's the latest legal scuffle between the social media giant and NSO Group, which is being sued in California over allegations its software was used to spy on thousands of WhatsApp users.
In a statement to CTech, Facebook indicated the decision to reinstate the accounts would not affect the lawsuit.
"Throughout the entire proceedings in Israel, NSO Group operated behind the scenes to sabotage our efforts to make it admit its responsibility for attacks on human rights activists and journalists," Facebook said. "Even though we reinstated the accounts of four NSO employees, we will continue to utilize all our available tools to ensure that our platforms are not being misused."
The NSO employees' attorney, Ran Sprinzak, told CTech, "Facebook was ordered to open the accounts of the NSO employees after its claims against them were rejected by both the District Court and the Supreme Court. It is regretful that instead of drawing conclusions from the court's criticism, the company continues to issue baseless accusations, which are most likely meant to divert attention away from the worldwide attacks on its activities."
NSO Group declined to comment.
WhatsApp's case against NSO Group has been through several high profile twists and turns in recent months. First, NSO Group failed to show up to court. Then WhatsApp accused NSO Group's legal counsel of having a conflict of interest, given that current FBI Director Christopher Wray previously represented WhatsApp while working for the same firm that now represents NSO Group interests. The judge overseeing the case has since declined WhatsApp's request that NSO Group obtain different legal counsel.
Lawyers representing WhatsApp alleged this week that NSO Group has "marketed their products to California residents" and "specifically touted their ability to circumvent [WhatsApp] security features to investors and clients," according to court documents CyberScoop obtained. NSO Group has previously claimed that WhatsApp doesn't have jurisdiction to sue the company in California court, an argument that may be blunted by some of WhatsApp's claims made in court this week.
Facebook has previously alleged that NSO Group used U.S.-based servers in operations against WhatsApp users. NSO Group has previously denied parts of WhatsApp's allegations.
Facebook also took aim this week at NSO Group's broader legal defense plan — NSO Group lawyers have said that because their clients are allegedly nation-states with sovereign concerns, they will argue a derivative of sovereign immunity, meaning they cannot face civil damages in other countries. But Facebook claimed NSO Group has not provided evidence to back up the claim that their customers are nation-states with sovereign immunity.
"Their motion rests entirely on Defendants' own say-so that their clients even have sovereign immunity, as their self-serving declarations do not identify any specific foreign sovereign or client for whom they claim to have worked," WhatsApp lawyers said in court filings. "Furthermore, they fail to establish that all of the conduct alleged in the complaint—including the reverse-engineering of WhatsApp's technology, and the development and marketing of their spyware—was directed and controlled by foreign sovereigns."
Security researchers and human rights groups, including Amnesty International, have alleged that NSO Group-created spyware has been used to target human rights activists and journalists around the world. NSO Group spyware is also alleged to have been used against American journalist Jamal Khashoggi before his murder.