Eugene Kaspersky speaks out, defends company over espionage allegations
The company's founder made remarks Tuesday in Sao Paulo, Brazil when a U.S. security researcher asked him about recent press reports.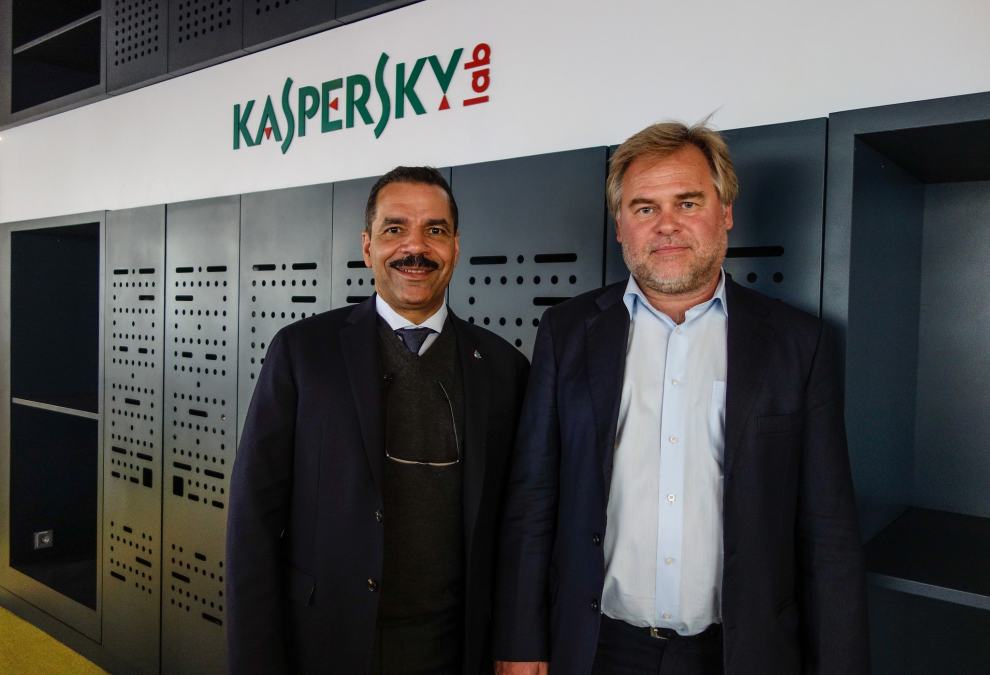 Just 24 hours before the Department of Homeland Security banned the use of Kaspersky Lab products in the federal government, company founder Eugene Kaspersky gave his first public remarks to claims made by U.S. officials that Kaspersky acts as an intelligence gathering tool for the Kremlin.
Kaspersky was speaking at a security conference in Sao Paulo, Brazil Tuesday when a U.S. security researcher asked him about recent press reports that alleged the company represented a looming privacy and security concern for American companies and governmental agencies.
Watch Eugene's response here, which was provided to CyberScoop and posted publicly by an attendee of the Brazil-based conference:
Here's a full transcript of the exchange:
Q: I'm from the United States, and the question that is, of course, being asked there is whether your product is being used by Russian politic services. Can you address that?
Eugene Kaspersky: Yes, there are many bad stories, the issue is a lot of noise but no proof at all. I like this. Well, I don't like this. Kaspersky is supposed to work with Russian intelligence. I was going to complain, but then I found out that 'intelligence' also means police. Do we work with Russian police to investigate cyber crime? Yes. Do we work with the FSB department, which is responsible for the initial cyber security? Yes. But the message is wrong. Do cooperate with this Russian intelligence–in this for cybercrime investigation, yes. Do we do the same as other nations? Yes we do.
So, our cooperation with Russian intelligence is the same like our cooperation [with] Interpol, Europol, nation police departments… In many continents, in many regions here as far as it would be in Brazil as well, yes.
So, do we cooperate, do we cooperate with Brazil intelligence? Ask Brazilian police, yes. Then, do we cooperate with the Russian espionage agencies? Believe me, no. They mention all the time, "Kaspersky is FSB, FSB, FSB." The FSB is not a major Russian intelligence agency.
There are two more: There is a military intelligence and there is a strategic intelligence services. We don't cooperate with this mess. Then can we have anything wrong in our code, in our products? It's very hard to do that because it will be recognized. We have groups of people working together, so if there's anything wrong in our there could be ten, twenty people who know that. So, it's technically not possible.
Months ago, we had people from Brazilian military, yes? So, they were checking our environment; they were checking our source code, and they were very happy.
We're twenty years in the business. If you do anything wrong, that could be decriminalized. There are thousands of Chinese hackers that go to court all the time. There is the CIA. Did you see Wikileaks? Did you see Wikileaks, about this data from CIA? Did they find anything wrong with our product? *shakes head* I found a very good thing about our product. One of the operations, the instruction book… "First of all check the Russians system. Check for software installed. If you see Kaspersky, exit." I like it.
U.S. law enforcement and intelligence officials have been encouraging private American companies to discontinue their use of Kaspersky Lab products and instead rely on alternative cyber defenses, CyberScoop previously reported.
Kaspersky Lab has consistently and emphatically denied any wrongdoing related to their work with Russian agencies.
Increasingly, over the last several months, U.S. officials, including lawmakers, have spoken out against the Moscow technology company while simultaneously avoiding to cite specific examples of misconduct.
On Tuesday, Kaspersky announced on social media that he planned to open two new U.S.-based offices in 2018 to expand the security company' business in the U.S. That decision came less than a week after commercial technology retail chain Best Buy announced it would discontinue the sale of Kaspersky Lab products.
Greg Otto and Kate Roddy contributed to this report.