Judge rules proceeds from Snowden memoir belong to U.S. government
It's because the ex-NSA contractor did not get government approvals to publish.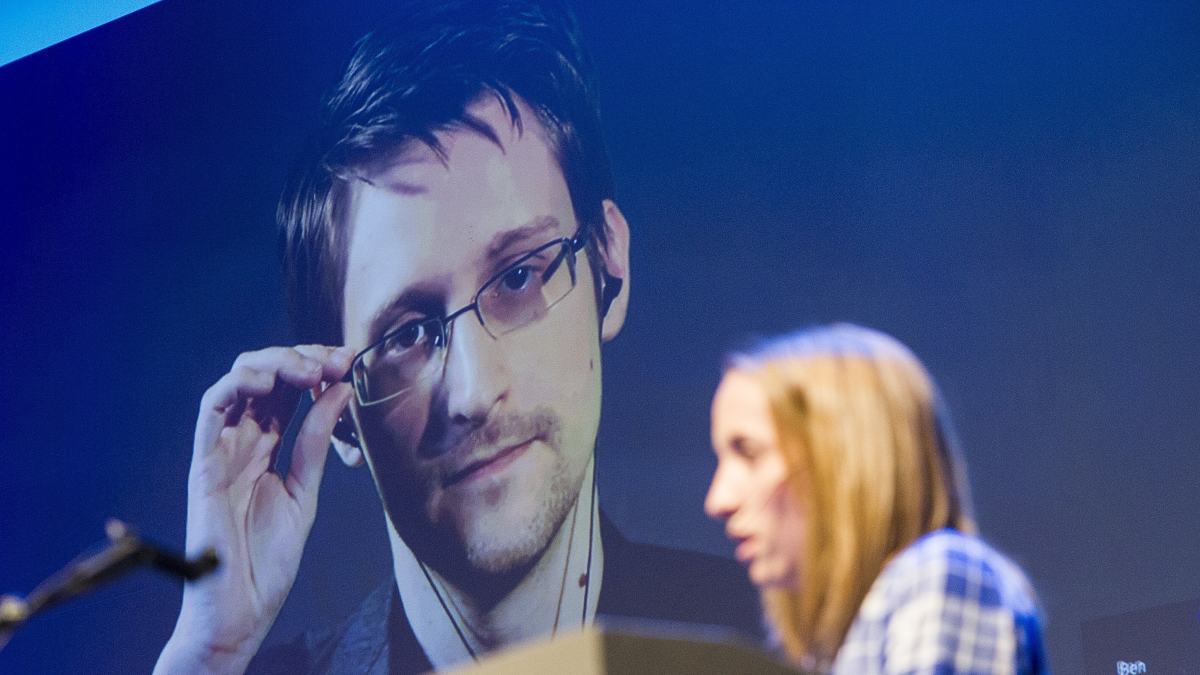 A federal judge ruled Tuesday that any money former intelligence agency contractor Edward Snowden makes from his memoir or paid speeches must be given to the U.S. government because he did not receive approvals before the book was published.
The judge notes in his decision that Snowden's nondisclosure agreements with the government were unambiguous and required him to submit any writings for prepublication review. The book, "Permanent Record," went on sale Sept. 17 from Metropolitan Books.
"Snowden's publication of Permanent Record without prior submission for prepublication review breached the CIA and NSA Secrecy agreement and the attendant fiduciary duties set forth in those agreements," Judge Liam O'Grady writes.
The civil suit against Snowden is the latest effort the U.S. government has undertaken to hold Snowden to account for his unlawful disclosure of classified NSA surveillance programs in 2013. Snowden also faces assorted criminal charges, including alleged violation the Espionage Act, which were brought against him in 2013. Snowden was a contractor for the NSA and CIA.
Attorneys at the ACLU who represent Snowden have contended that the government would not have reviewed any possible publication from Snowden in "good faith," and have argued that there should be no issue with the publication because it does not reveal government secrets that haven't already been released publicly.
"It's farfetched to believe that the government would have reviewed Mr. Snowden's book or anything else he submitted in good faith. For that reason, Mr. Snowden preferred to risk his future royalties than to subject his experiences to improper government censorship," Brett Max Kaufman, an attorney on Snowden's legal team, said in a statement.
But just because classified information is already out in public does not necessarily mean it is in the public domain, according to the Department of Justice.
It was not clear if Snowden will file an appeal. Snowden's legal team disagrees with the ruling and is reviewing their options, according to Kaufman, who is a senior staff attorney with the ACLU's Center for Democracy.
Russia has given Snowden asylum until 2020, according to CNN. It remains unclear if Snowden will return to the U.S.
You can read the ruling below.
[documentcloud url="http://www.documentcloud.org/documents/6584646-Judge-O-Grady-EDVA-Rules-Snowden-Book-Proceeds.html" responsive=true]