U.S. files civil suit against Edward Snowden over new memoir
The suit alleges he violated his non-disclosure agreements with both the NSA and CIA by publishing his memoir.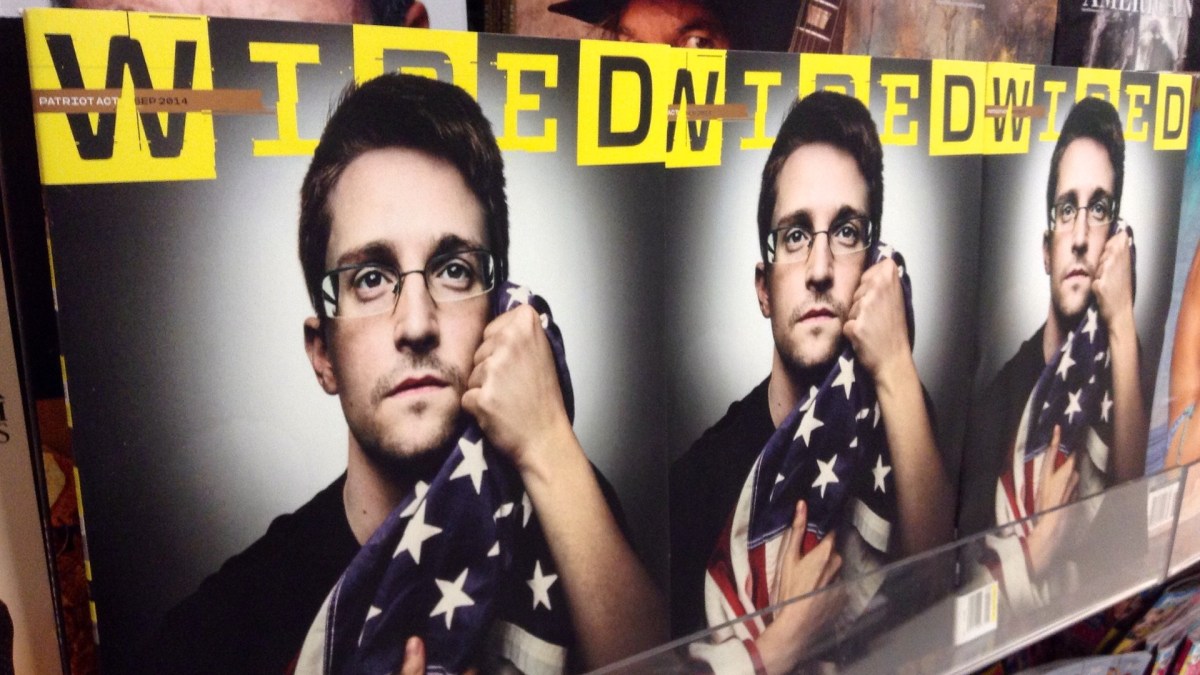 The U.S. Department of Justice has filed a lawsuit in civil court against former National Security Agency contractor Edward Snowden, alleging he violated his non-disclosure agreements with both the NSA and CIA by publishing his memoir.
In a suit filed Tuesday, the U.S. alleges that Snowden did not seek pre-publication review in accordance with obligations he signed while employed with and contracting for both agencies.
Snowden's book, "Permanent Record," was released Tuesday.
"The United States' ability to protect sensitive national security information depends on employees' and contractors' compliance with their non-disclosure agreements, including their pre-publication review obligations," Assistant Attorney General Jody Hunt of the Department of Justice's Civil Division said in a statement. "This lawsuit demonstrates that the Department of Justice does not tolerate these breaches of the public's trust. We will not permit individuals to enrich themselves, at the expense of the United States, without complying with their pre-publication review obligations."
The government's objective is not to prevent the book from being published, but rather to recover any money earned by Snowden as a result of the book's publication.
"Intelligence information should protect our nation, not provide personal profit," U.S. Attorney for the Eastern District of Virginia, G. Zachary Terwilliger said. "This lawsuit will ensure that Edward Snowden receives no monetary benefits from breaching the trust placed in him."
The book delves into Snowden's decision to publicly release classified information on U.S. surveillance programs, including PRISM, which collected data from U.S. tech titans such as Google, Apple, Facebook, and Yahoo, as well as Upstream, which described cable-intercept programs.
The suit, which will be handled by the Eastern District of Virginia, also names the publishing entities involved, including Macmillan Publishers, Henry Holt and Company, and Holtzbrinck Publishers.
The publishers did not immediately respond to request for comment.
The suit is distinct from the criminal charges brought against Snowden in 2013 for disclosing classified information about U.S. surveillance programs.
The DOJ's announcement cites Supreme Court precedent in Snepp v. United States (1980), which established government employees may have to face financial consequences if they fail to submit publications for review, or attempt to avoid those obligations. The Supreme Court ruled against a former CIA employee, Frank Snepp, when he did not submit his manuscript for pre-publication review.
The American Civil Liberties Union and the Knight First Amendment Institute at Columbia University are currently challenging the constitutionality of the pre-publication review system in court. They are seeking to argue that the system gives too much leeway to the government to "suppress speech the public has a right to hear."
Snowden's attorney, Ben Wizner, who is also director of the ACLU's Speech, Privacy, and Technology Project said in a statement the book doesn't reveal government secrets that haven't already been reported on by the press.
"This book contains no government secrets that have not been previously published by respected news organizations," Wizner claimed. "Had Mr. Snowden believed that the government would review his book in good faith, he would have submitted it for review. But the government continues to insist that facts that are known and discussed throughout the world are still somehow classified."
Snowden, who is currently living in Russia, has so far avoided prosecution, although over the weekend he urged French President Emmanuel Macron to grant him asylum in France, which has an extradition treaty with the U.S.
You can read the full civil suit below.
[documentcloud url="http://www.documentcloud.org/documents/6416274-Snowden-civil-suit.html" responsive=true]