Lawmakers soundly reject the idea of a U.S.-Russia cybersecurity unit
Capitol Hill wants no part of President Trump's plan to create a cybersecurity working group with the Russian government.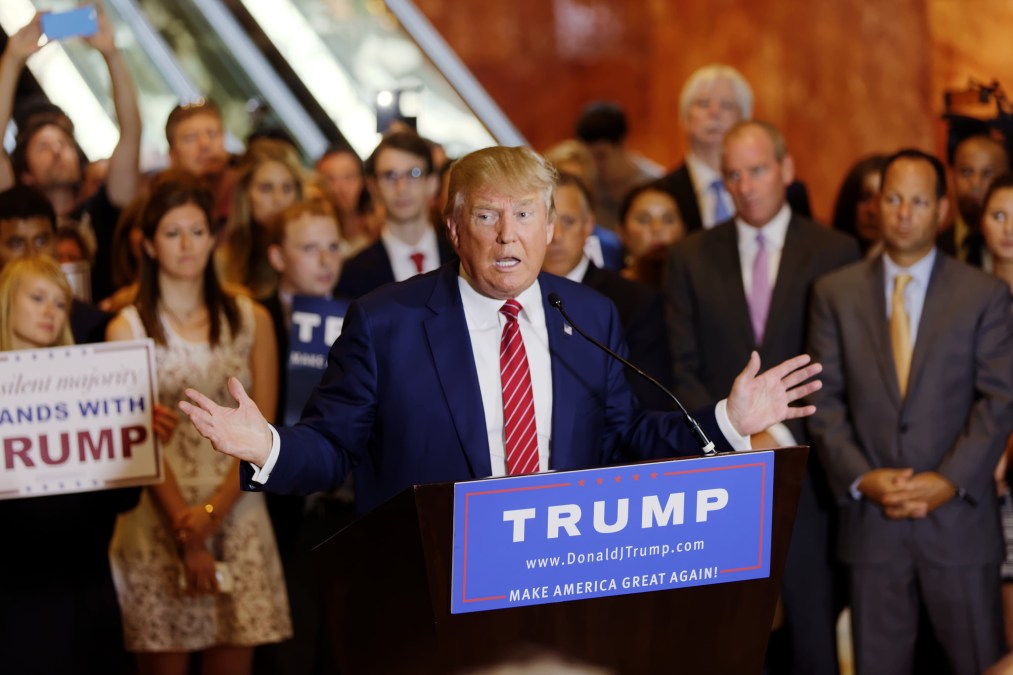 Capitol Hill wants no part of President Donald Trump's plan to create a cybersecurity working group with the Russian government; an idea that was first revealed following a private meeting with Russian President Vladimir Putin at the 2017 G20 Summit.
The backlash comes following Trump's participation in the G20 summit last week, where he met with Putin on a number of issues. Sunday morning, Trump tweeted that the two countries discussed forming an "impenetrable Cyber Security unit."
Rep. Don Beyer, D-Va., filed an amendment to the National Defense Authorization Act Monday that would block Trump from creating such a diplomatic unit. Separately, Rep. Brendan Boyle, D-Pa., introduced a standalone bill Monday that "prohibit[s] the United States from participating in any type of joint working group with Russia on cybersecurity efforts."
Several other Democratic congressmen are expected to introduce similar legislation if the White House chooses to pursue the idea in the coming weeks.
Multiple Republican congressional offices declined to comment on whether the U.S.-Russia cybersecurity working group was sound policy because of doubts that the plan would ever come to fruition. One spokesperson, who chose to speak on condition of anonymity, told CyberScoop, "You're going to have a hard time finding people to comment on something that will never exist."
Rep. Adam Schiff, D-Calif., the top democrat on the House Intelligence Committee, said in an interview Sunday with CNN, "I don't think we can expect the Russians to be any kind of credible partner in some cybersecurity unit, I think that would be dangerously naive for this country if that's our best election defense."
The Office of the Director of National Intelligence published a declassified report in January stating that the Russian government had interfered in the 2016 U.S. election by hacking political organizations, leaking sensitive documents and using digital propaganda against U.S. citizens.
"Donald Trump's proposal to form a 'cyber security unit' with Putin is a terrible idea that would immediately jeopardize American cybersecurity," Beyer told CyberScoop. "Trump must acknowledge that Russia interfered in the 2016 election and take strong, meaningful action to prevent it from happening again in future elections."
After attracting mainstream backlash and then subsequent criticism from influential senators like Marco Rubio, R-Fla., and Lindsey Graham, R-S.C., the future of Trump's diplomatic unit is uncertain.
In an interview with Reuters, a Kremlin spokesperson said the plan had been first proposed by Putin and that it remained only a possibility rather than a definitive partnership. Trump himself seemed to walk back the initiative in a tweet posted Sunday, writing "the fact that President Putin and I discussed a Cyber Security unit doesn't mean I think it can happen. It can't-but a ceasefire can,& did."
When asked if the plan had been killed off already, White House Deputy Press Secretary Sarah Huckabee Sanders said Monday that "discussions may still take place, but that's as far as it is right now."
"You can already see that this administration is walking back those plans. And it makes sense why," Rep. Will Hurd, R-Texas., told CyberScoop. "I don't have evidence that Russia has agreed to any cybersecurity norms or international laws … it doesn't benefit them to do so."
"Past administrations have also tried to reset the relationship with Russia, but each time Russia eventually showed its true colors," said Hurd. "I don't think this is much different."
Details concerning the structure and underlying purpose of the proposed U.S.-Russia cybersecurity unit remain scarce.
According to comments made by Secretary of State Rex Tillerson, the working group would help the two countries collaboratively "fight against organized crime and hacker activities." In addition, the unit would be involved in discussions concerning how "[cyber] tools are used to interfere with the internal affairs of countries, but also how the tools are used to threaten infrastructure," said Tillerson.