Dominion files $1.3 billion defamation suit against Giuliani over election security claims
The lawsuit accuses Giuliani of defamation and cashing in on conspiracy theories with cigars and gold coins.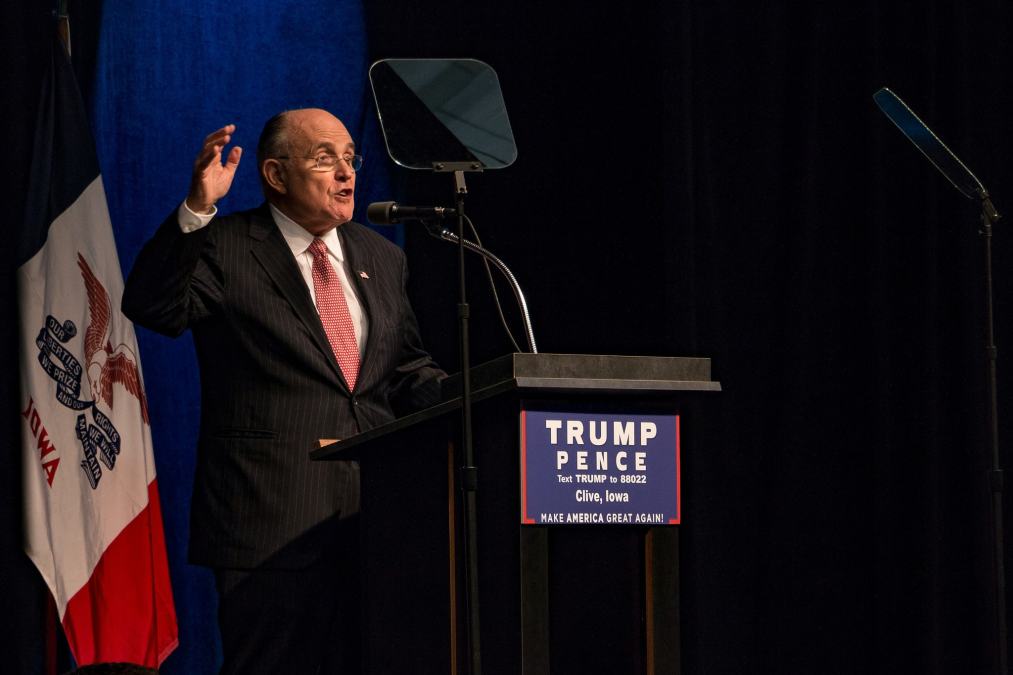 Voting equipment maker Dominion Voting Systems on Monday sued former President Donald Trump's personal lawyer, Rudy Giuliani, for $1.3 billion for spreading election-related conspiracy theories that the vendor says amount to defamation.
It's the latest in a series of high-value lawsuits that Dominion has leveled at Trump allies who have promoted false conspiracy theories about the voting machine vendor flipping votes for Joe Biden during the 2020 election.
Dominion employees have received a barrage of death threats, and the company says it has "suffered unprecedented and irreparable harm," because of conspiracy theories stoked by Giuliani, the lawyer Sidney Powell and other pro-Trump public figures.
"Dominion brings this action to set the record straight…and to stand up for itself, its employees, and the electoral process," reads the suit filed Monday in the U.S. District Court for the District Columbia. It follows a $1.3 billion defamation suit that Dominion filed against Powell earlier this month.
Giuliani did not respond to a Twitter message seeking comment Monday.
While Giuliani and Powell have not recanted their false claims, legal actions from Dominion and election technology firm Smartmatic against some of Trump's favorite media outlets have had an impact.
Fox News host Lou Dobbs aired a segment debunking his own conspiracy theories about Smartmatic after the firm demanded a retraction from Dobbs. The American Thinker, a far-right website, issued a statement retracting what it said were its "completely false" claims about Dominion.
Dominion's lawsuit against Giuliani also highlights the side grift involved in election conspiracies. The suit accuses the former New York City mayor of cashing in on his lying about the election to market gold coins, cigars and even cybersecurity protections.
Elections experts worry that the concerted efforts by the former president and his supporters to undermine Biden's victory will cause Americans to lose faith in U.S. voting technology, and thus the integrity of the vote. The Trump-led push to overturn the election results led to the Jan. 6 riot at the U.S. Capitol that left five people dead.
The riot has encouraged other anti-government violent extremists, and foreign countries have pushed influence operations exploiting the Capitol siege, according to U.S. officials.
"The lies about this election have led millions to doubt its legitimacy, cost people their lives and weakened our democracy for years to come," Matt Masterson, the former top election security official at the Department of Homeland Security, tweeted this month. "There has to be full accountability for these lies and the harm caused."