Russia, Iran and China exploit Capitol Hill riot to push information operations, US intel concludes
Foreign adversaries wasted no time in exploiting an embarrassing U.S. spectacle.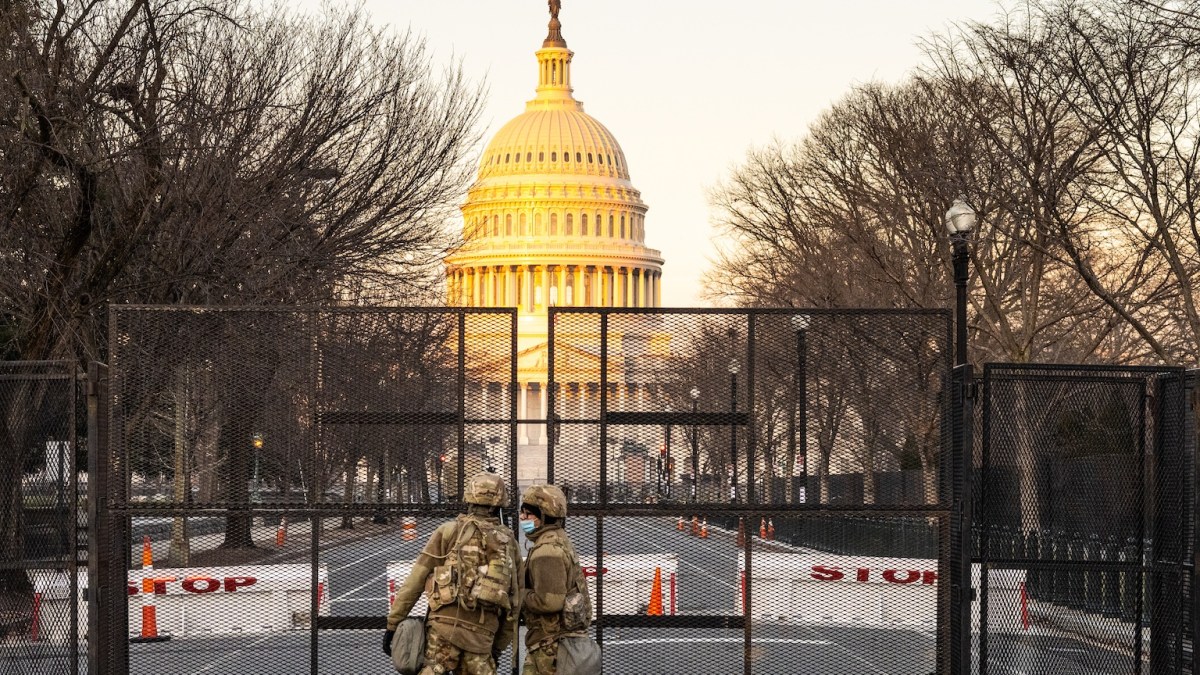 As America reels from the deadly Capitol Hill insurrection, Russia, Iran and China are using their state media mouthpieces to exploit U.S. divisions and further their interests ahead of Joe Biden's inauguration, according to a new U.S. intelligence analysis obtained by CyberScoop.
The Jan. 14 intelligence memo produced by the FBI and Department of Homeland Security shows how U.S. adversaries wasted no time in amplifying scenes from the pro-Trump mob's siege of the Capitol building.
Russian state media has harped on the Jan. 6 riot's "violent and chaotic nature," while focusing on the second impeachment of President Donald Trump, according to the memo. One Russian "proxy" suggested that "Antifa," a loose collection of left-wing activists, was responsible for the storming of the Capitol, the intelligence memo said. Some Republican lawmakers also have mentioned that baseless conspiracy theory.
Iranian state media has zeroed in on calls for Trump's removal from office and claims that Trump incited the riot, the analysis said. Chinese media, meanwhile, has used the Capitol Hill siege to "denigrate U.S. democratic governance," portray the U.S. as a power in decline and justify China's crackdown on pro-democracy demonstrators in Hong Kong, according to the "joint threat assessment," as the document is titled.
The memo offers the latest examples of a dynamic that became clear in Russia's interference in the 2016 U.S. election: Foreign actors will exploit America's political and societal divisions to boost their own narratives. The run-up to the 2020 U.S. election saw a steady drumbeat of influence operations from Russia, China and Iran, but also some activity from Cuba and Saudi Arabia, according to intelligence officials.
No credible cyberthreats to inauguration, officials say
Federal agencies distributed the Jan. 14 memo, which analyzed threats to Biden's Jan. 20 inauguration, to state and local law enforcement agencies.
The memo, which CNN first reported on Friday, says there is no evidence of credible or specific threats of violence coming from those foreign actors. It instead reiterates U.S. law enforcement officials' concern that domestic violent extremists [DVEs], many of whom apparently believe Trump's false claims that the election was stolen from him, are the biggest near-term security threat.
"We assess that DVEs pose the most likely threat to the Presidential Inauguration or associated events, particularly those who believe the incoming administration is illegitimate," the memo states.
U.S. intelligence officials have said that the Capitol Hill siege, which left five people dead, "very likely will serve as a significant driver of violence for a diverse set of DVEs." And an ensuing law enforcement crackdown on the extremists could lead some to turn to encrypted messaging platforms to cloak their communications, officials said.
The Jan. 14 intelligence bulletin also indicates that U.S. agencies are tracking potential cyberthreats to Biden's inauguration — although apparently nothing significant has materialized so far.
"We have not identified any specific, credible cyber threat to critical infrastructure supporting the upcoming Presidential Inauguration nor a specific, credible cyber threat to military or law enforcement personnel supporting the event," the document says.