Bipartisan bill would help domestic abuse survivors bypass mobile surveillance
Domestic violence experts are backing the bill.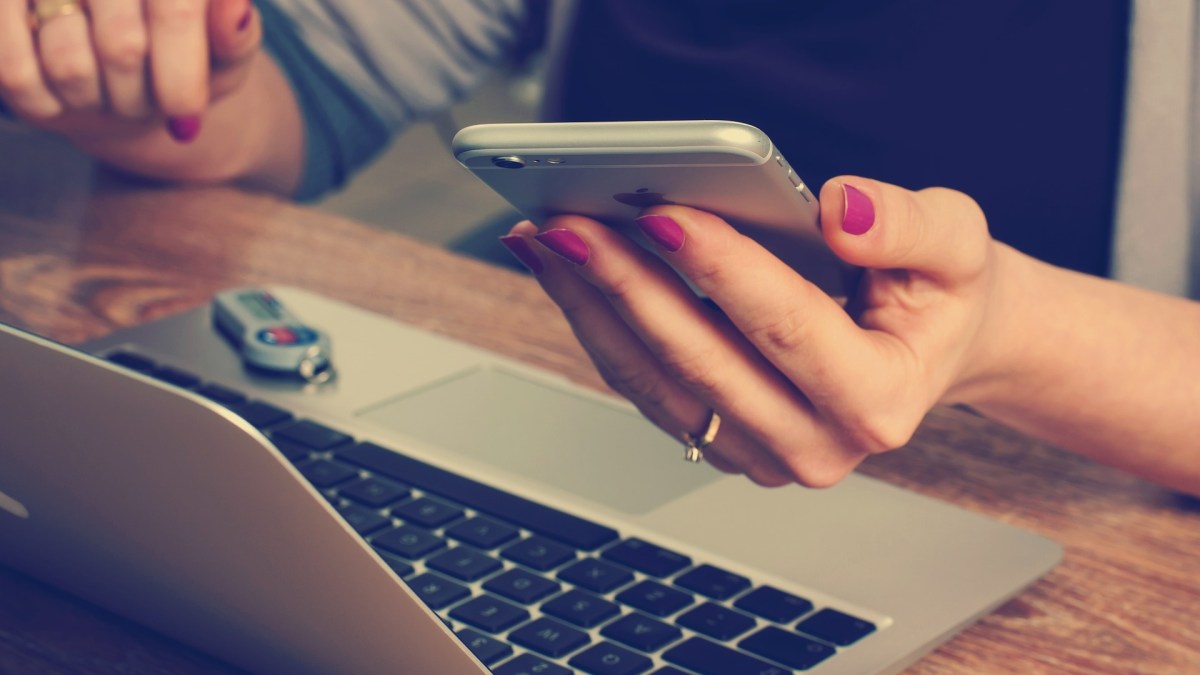 A bipartisan group of senators introduced legislation on Friday aimed at helping domestic violence and stalking victims safely extricate themselves from shared phone plans that could enable their partners to spy on them.
The bill, called the Safe Connections Act, would set up protections for victims of domestic violence by allowing them to leave shared phone plans without being required to pay any penalties or meet burdensome requirements. The bill, if passed, would also require the Federal Communications Commission (FCC) to work on connecting domestic violence victims with federal government resources to help survivors establish alternative methods of communications inaccessible to abusers' prying eyes.
Domestic violence and digital rights advocates have long been calling for Congress to step in and craft legislation that would help survivors safely leave phone plans that could enable an abuser to continue to control and monitor their every move, such as family phone plans. For both victims of abuse and stalkerware, a kind of malicious software which lets abusers surveil targets' geolocation, texts, calls and social media use, the bipartisan-backed bill could be particularly impactful.
"Because financial abuse is often found alongside other forms of abuse, survivors are often unable to completely sever certain ties, to include cell phone plans, with their abuser," said Chris Cox, the executive director of Operation: Safe Escape, which helps victims escape abusers safely.
"This can allow the abuser to monitor their phone calls and text messages, as well as so much more, putting both the individual and their support system at extreme risk," Cox said, adding that "there's still a lot of work to do, particularly when addressing 'spouseware' tracking apps and making financial resources available to survivors, but this is significant."
The bill would also require the FCC to set up protections for survivors so that call logs don't maintain records of calls or texts to domestic abuse hotlines.
While some states in the U.S. already have processes that allow survivors to leave shared phone plans in cases of abuse, but they must obtain court orders first, and in many cases they are also forced to contract with the same carrier and pay any transfer fees and penalties, according to domestic violence experts and digital rights advocates. It's a process that advocates have long said could preclude some survivors from going through with the switch.
"No domestic violence survivor should have to worry that their vital lifeline to critical support services is controlled by their abuser," Richard Blumenthal, D-Conn., one of the senators that introduced the bill, said in a statement. "This bill targets one of the central ways domestic violence perpetrators exercise control and continue their abuse: by cutting off their victims' ability to communicate and connect with family, friends, and support services."
Sens. Deb Fischer, R-Neb.; Brian Schatz, D-Hawaii; Rick Scott, R-Fla.; and Jacky Rosen, D-Nev., are also backing the bill.
Stalkerware victims who have been quarantining with their abusers during the pandemic have been facing a particularly pernicious reality over the course of the last year, experts say. While domestic violence has been surging throughout the country behind closed doors, stalkerware victims have been increasingly isolated from support and resources during the pandemic, including those they could normally reach through their devices.
"Our work with survivors reveals how crucial this bill would be, especially during a pandemic when survivors rely on communications technologies as a lifeline but when those same technologies can expose them to abuse," said Professor Thomas Kadri, who works with the Clinic to End Tech Abuse at Cornell University.
When domestic violence victims are working to leave unsafe situations, oftentimes the abuse can escalate if abusers uncover — through shared family phone plans or through other monitoring mechanisms like stalkerware — the planned departure, domestic violence experts tell CyberScoop.
The bill seeks to ease the difficulties that arise for survivors during times of departure.
"Victims of domestic violence often must share cell phone plans with their abusers," Fischer said in a statement. "When these survivors are looking to escape, they struggle to fully separate from the abusers who can still control their communications lifeline."
The bill has widespread support among domestic violence and digital rights advocates, including Access Now, the Hawai'i State Coalition Against Domestic Violence, RAINN and the National Network to End Domestic Violence (NNEDV).
"The Safe Connections Act will be incredibly helpful to survivors of abuse. It will give survivors the ability to disconnect from cell phone plans they share with an abusive intimate partner" and "minimize the ability for an abuser to surveil certain activity on the phone if they are physically monitoring the device or the phone bills," Erica Olsen, the safety net director for NNEDV, told CyberScoop.
Tech companies and security companies have also worked in the last several years to take a stand against domsestic abuse that exploits digital devices. A coalition of domestic violence experts and security firms such as the Electronic Frontier Foundation, Kaspersky and Malwarebytes banded together two years ago to try to improve cybersecurity firms' antivirus protections against stalkerware, for instance. Members of the Coalition Against Stalkerware have said they have been improving their shared knowledge of stalkerware and protections for customers in the last year.
Major tech firms also have entered the fray. Google, for instance, moved to formally ban advertisements that push surveillance and stalking technologies used in intimate partner surveillance last summer.