Anti-stalkerware group still working to protect domestic abuse victims
Eva Galperin and Chris Cox weigh in on the road ahead for stamping out stalkerware.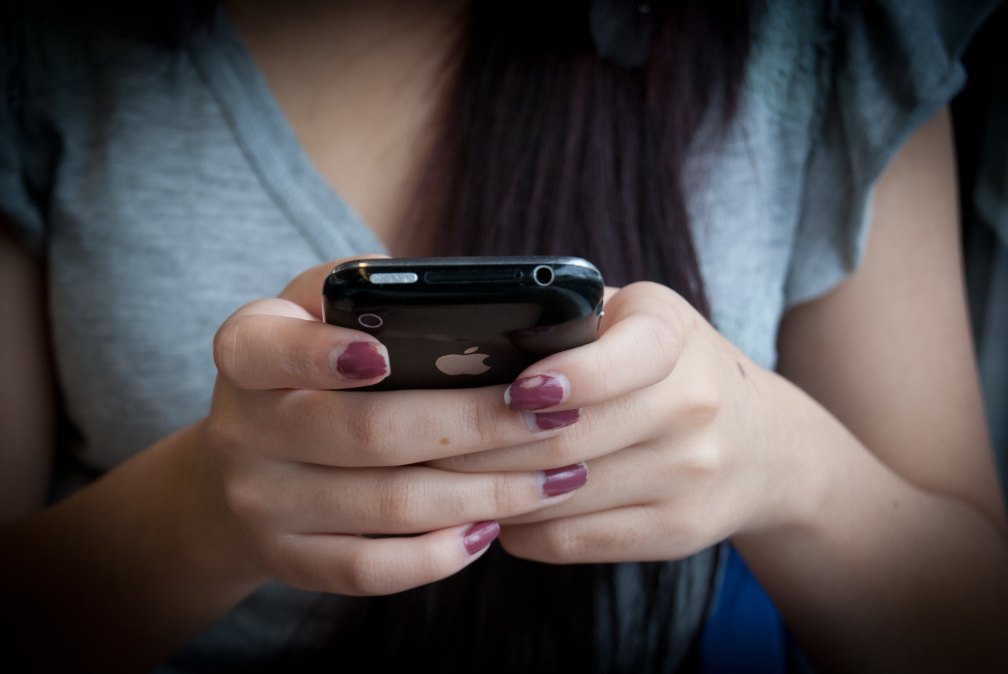 When it comes to stamping out the kind of surveillance software that domestic abusers use to spy on their romantic partners, there's still a long way to go.
Security firms, victim advocacy groups and anti-domestic abuse organizations combined forces roughly a year ago to bring an end to stalkerware, the kind of technology that people use to monitor their domestic partners' devices. The group, known as the Coalition Against Stalkerware, has made progress in the past 12 months or so, though there's still a long road ahead, said Eva Galperin, the director of cybersecurity at the Electronic Frontier Foundation, one of the founding members of the coalition.
The surveillance can be incredibly intrusive — stalkerware can monitor targets' geolocation, texts, phone calls, cameras, and more — and especially during a pandemic, can be used to box in abuse victims and isolate them from external help and resources. Targets of stalkerware often aren't aware they are being watched so closely given how the applications hide on digital devices, and even if targets become aware of it, they often can't remove stalkerware-like applications safely, as deleting it can alert the abuser and escalate abusive situations, experts say.
Just two years ago antivirus firms weren't reliably protecting customers against stalkerware, but coalition members have worked together to improve the ways they identify stalkerware applications and boosted collective protections in the last year, Galperin said Monday during CyberTalks, a virtual event produced by CyberScoop.
"One of the biggest problems is that often simply the antivirus companies don't share information about stalkerware," said Galperin. "Now we have companies who share data with each other so that every time one company manages to identify the latest in stalkerware, everyone gets to benefit."
The coalition's ability to dampen the effects of stalkerware is undoubtedly gaining momentum.
The group has grown in the last year from 10 founding members — including EFF, Kaspersky, and Malwarebytes — to more than 20 members, including the Cyber Peace Foundation, F-Secure, and other organizations around the world.
The growth has made it easier to spread awareness about signs of abuse on digital devices, according to Chris Cox, the executive director of Operation Safe Escape, another founding member of the Coalition Against Stalkerware.
"People are becoming a little bit more aware of the risks," Cox said at CyberTalks. "There's almost an arms race, a knowledge race, if you will, between the bad guys using those tools, but also the good guys — the actual people that are being victimized by these tools — becoming increasingly aware of what to look for."
Measuring exactly how far the antivirus companies have come in protecting against stalkerware in the last year, however, is not always straightforward, Galperin noted. While antivirus companies are detecting more instances of stalkerware on devices compared to just two years ago, it remains unclear if that's because people are using stalkerware more frequently, or if it's because companies are getting better at uncovering it.
"It's probably some combination of both," Galperin said. "We're not sure because there wasn't a lot of research to begin with and because detection was so poor to begin with."
Next: Consent culture
The coalition has also set its sights on changing the cultural norms around the way individuals and government officials may fail to see the severity of the issue. One of the largest problems facing anti-stalkerware work, Galperin said, is an "understanding that somehow this behavior is okay and that it's socially acceptable," when really it's not.
"The problem is not lack of legislation [to hold perpetrators accountable], it's a lack of political will and lack of understanding on the part of law enforcement for how to gather this data and properly prosecute people who engage in this kind of behavior."
Schools and offices that have transitioned to remote learning and telework during the pandemic should be having similar conversations about consent and what's acceptable, Galperin warned. While they may not explicitly be using surveillance software that hides on computers, students and employees often don't have much of a choice but to consent, Galperin noted.
"Law students who take the California bar exam have a 'choice' of: download ExamSoft or don't take the bar exam," Galperin said. "People who have various 'bossware' programs installed on their computers … their other 'option' is to quit. And often that choice isn't really a choice."