Attorney General Barr urges DOJ to prioritize prosecuting coronavirus scammers
Attorney General William Barr is going after cybercriminals seeking to exploit fears about the coronavirus.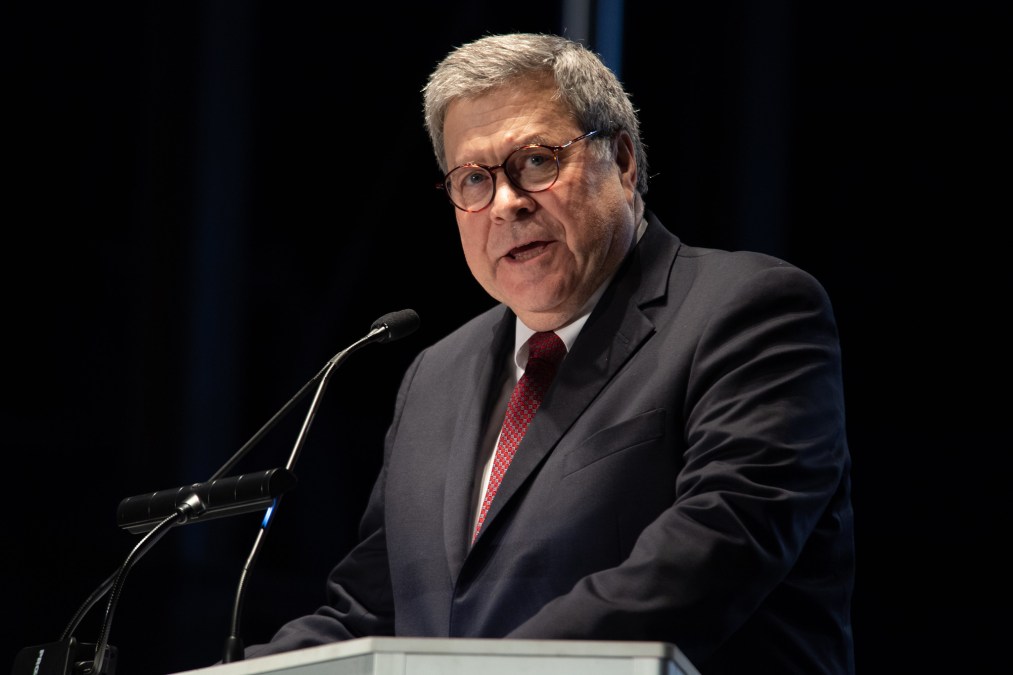 Scammers who have been taking advantage of the coronavirus pandemic by spreading COVID-19-themed spearphishing emails have caught the attention of the Department of Justice.
In a memo sent to all U.S. attorneys Monday, Attorney General William Barr prioritized prosecuting cybercriminals seeking to exploit fears about the coronavirus.
"The pandemic is dangerous enough without wrongdoers seeking to profit from public panic and this sort of conduct cannot be tolerated," Barr said in the memo, which CyberScoop has obtained.
For months, scammers have been impersonating health authorities such as the World Health Organization or the Centers for Disease Control and Prevention in order to send malware in coronavirus-themed spearphishing emails to victims worried about infection or community spread of the virus.
Some campaigns have targeted populations especially affected by the virus, including Italy and Iran, according to security researchers. Iran's own ministry of health has been urging citizens to download an app under the guise of tracking COVID-19 symptoms that actually delivers spyware to victims' devices, according to Certfa and Recorded Future. Several suspected state-backed hackers from China and Russia have also been working to spread malware.
In recent days, scammers have been expanding their efforts and imitating country-specific health authorities around the world as the virus has spread to hundreds of thousands. Many other schemes have focused on exploiting businesses' fears about the economic impact of the pandemic, according to Proofpoint.
"[I]t is essential that the Department of Justice remain vigilant in detecting, investigating, and prosecuting wrongdoing related to the crisis," Barr said.
Barr also wants attorneys to focus on prosecuting scammers that have tried to sell fake cures for the coronavirus. The first human trial of a possible coronavirus vaccine started this week.
Barr urged attorneys to consult with the DOJ's Civil Division's Consumer Protection Branch and Fraud Section, as well as the Antitrust Division's Criminal Program for guidance on detecting, investigating, and prosecuting these exploitative campaigns.
Barr also urged U.S. attorneys to take precautions to protect judges, court staff, lawyers, jurors, witnesses, and others who appear in courtrooms.
"Despite the hardships ahead, I have faith that we will get through this together," Barr said.
The Associated Press was first to report on the memo's existence. You can read the memo below.
[documentcloud url="http://www.documentcloud.org/documents/6811684-Bill-Barr-DOJ-Priorities-Coronavirus-Scams.html" responsive=true]