Back in America with a black eye, Silent Circle rebuilds with focus on software
With relatively little fanfare and following significant financial losses, the mobile security firm is now headquartered in Fairfax, Virginia.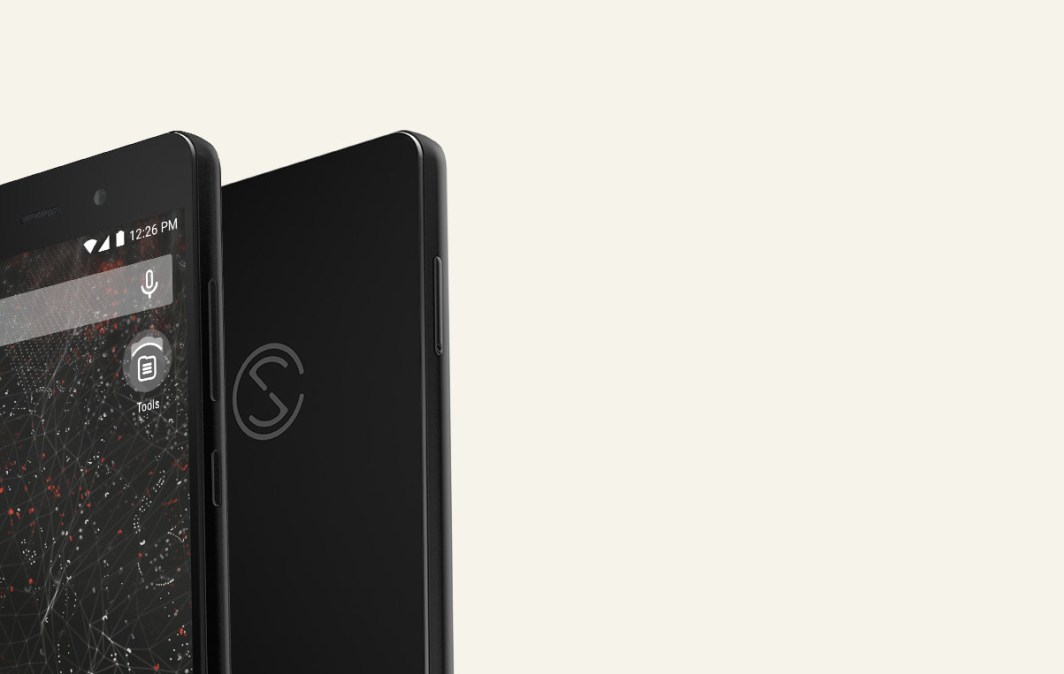 Silent Circle's move to Switzerland in 2014 caused a huge stir. Just after Edward Snowden became a household name, the up-and-coming American tech firm boasting cybersecurity elder statesman Phil Zimmerman bolted from the Western hemisphere in the name of Swiss privacy laws and international neutrality.
Three years later, Silent Circle is back in the United States. With relatively little fanfare and following millions of dollars in losses, the mobile security firm is now headquartered in Washington, D.C. It's focusing on software security products instead of the hardware that initially earned global attention, and it's aiming to ramp up sales to federal government as cybersecurity and IT modernization remains a focal point, CEO Gregg Smith told CyberScoop. The company recently signed partnerships with Dell and Cog Systems to that end.
Among the active government customers Smith described are law enforcement units on the U.S.-Mexico border that employ Silent Circle software to guard against "the cartel's 91 listening posts," he said, which help organized crime locate U.S. officers. About 75 percent of the company's customers are private and public enterprises, Smith said, with the remainder being individual users.
Smith joined in February 2017 from his role as CEO of a competitor called Optio Labs. Silent Circle also brought in Tony Cole, a FireEye executive focused on government technology, to its board of directors at the same time.
Broader U.S. government-related connections extend elsewhere: Smith serves on the board of directors at DataTribe with Silent Circle co-founder and former Navy SEAL Mike Janke. Defined by its close relationship with the U.S. intelligence community, DataTribe is a venture capital fund that takes former NSA employees, invests in their private sector cybersecurity ventures and teaches former spies how to operate outside Fort Meade.
The demand for secure communications technology is higher than ever after a year in which leaks helped define the 2016 U.S. presidential election. But buying a solution isn't necessarily simple: After it was reported that Republicans in Congress and the White House were adopting Confide, a messaging app that boasted secure communications, it was revealed that the app suffered from multiple critical vulnerabilities and had never been subject to a full security audit despite use by the Trump administration's highest echelons.
Silent Circle's competitors include the popular open source app Signal as well as products like Wickr, the end-to-end encrypted messaging system recently adopted by the Democratic Congressional Campaign Committee. Wickr has taken in $73 million in venture capital funding since its 2014 launch.
Silent circle's latest product, Silent Phone 6.0, was released in June as a suite of software security products for iOS and Android. The offerings include encrypted text, voice and video communications, secure filesharing and auto self-destruct. The newest version included a redesigned user interface.
The Blackphone 2, the piece of hardware that put the firm on the map, is two years old at this point and you can't buy a new one from Silent Circle. Born out of a conversation between Janke and Zimmerman — the inventor of PGP encryption — Blackphone was the company's original launch product and gained a storm of press in 2014.
Silent Circle also made waves in 2014 when Janke, then the CEO, announced the intercontinental move, punctuated with a $30 million round of investment and a much-discussed endorsement from Snowden. The hardware vastly underperformed on the market, however, resulting in a round of layoffs, the new focus on software, the move to the D.C. area and the company's increasing attention to federal customers.
The reasons for the black eye are myriad, Gregg said, including an original staff that was largely unexperienced and unprepared to deal with the global telecom world in the way that hardware manufacturers must. That inexperience translated to inflated numbers on projected demand. Big telecom partners around the world never bought nearly as many devices as Silent Circle believed they had agreed to.
"In short, the hardware business has proved to be a significant financial drain for Silent Circle," Matt Neiderman, Silent Circle's general counsel, wrote in a 2016 court filing. "Because of the large purchase orders that proved to be bogus, Silent Circle borrowed money to purchase inventory and parts ahead so that it would be able to deliver devices to meet the demand it believed it had and focused most of its resources on preparing for the launch, marketing and sale of the Blackphone 2."
The court filing came as part of a legal dispute with a European manufacturer of Silent Circle's original Blackphone. Outlining the core business problems, the filings put forth Silent Circle's new plans to cut down by 50 percent and focus on business.