US Army combines fake hacks, natural disaster simulation to test municipal responses
What happens when cyberattacks and natural disasters hit ports all at once?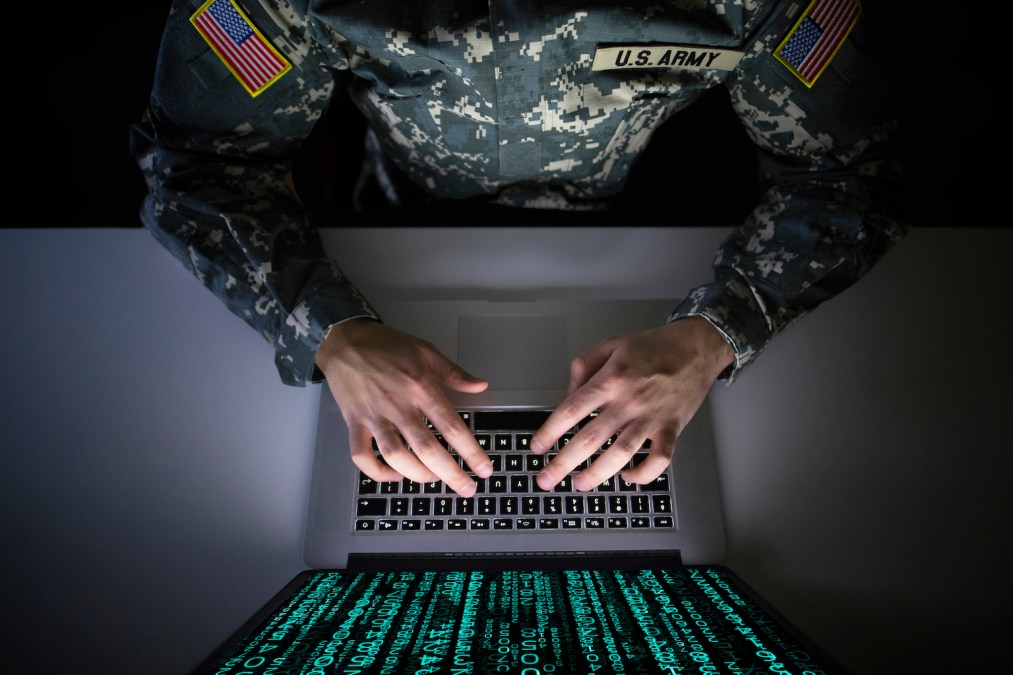 Cybersecurity experts from the U.S. military and the private sector have spent recent weeks working with two American cities to test their ability to respond during a simulated cyberattack layered with several simulated physical disruptions.
The virtual exercise, which has feigned malware and ransomware attacks against targets in Charleston, S.C., and Savannah, Ga., over the last several weeks, is aimed at testing participants' ability to defend against digital threats while simultaneously facing an array of emergency scenarios in the physical realm. While grappling with seeming malicious software attacks, participants also have needed to deal with a fictional cargo ship accident, a flood and the failure of 911 systems.
The U.S. Army, alongside private sector and municipal partners, is wrapping up the exercise, known as Jack Voltaic 3.0, this week.
By assessing municipal and commercial responses to such blended crises, officials aim to understand and mitigate any shortfalls in response that could impact the U.S. military's ability to deploy out of the two ports, should these cities face a real-world worst-case scenario like the one portrayed in the simulation, said Lt. Col. Doug Fletcher, the Army Cyber Institute's lead planner for the exercise.
"It's really looking at: how can we use this to help tax the cities … with not a single catastrophic event, but multiple?" he said. "We're really trying to understand, what's the impact cyberattacks have on critical infrastructure, in particular, how does the response impact that and what are some of the gaps and interdependencies that exist in that critical response?"
The conclusion of the exercise coincides with hints from the White House about an updated approach to maritime cybersecurity at a time when foreign adversaries are thought to routinely conduct cyber-espionage operations against the shipping industry.
The Army Cyber Institute's Jack Voltaic exercise series, which began in 2016, previously mimicked cyberattacks against the city of Houston, Texas while the city also grappled with a simulated natural disaster.
Officials specifically chose the ports in Charleston and Savannah for Jack Voltaic 3.0 in part because they are "two of the strategic ports that support force projection," Fletcher told CyberScoop. In a simulation of a confrontation with a fictional adversary overseas earlier this year, the Army specifically tested its ability to deploy 20,000 soldiers out of Charleston and Savannah.
To imitate a cyber incident that the participants may one day face in the real world, the exercise featured Emotet, a common malware strain that can easily propagate through networks, said Ron Yearwood, a senior managing director in the cybersecurity practice at FTI Consulting, which helped coordinate the simulation. Emotet is one of the most costly and destructive malware strains currently used against state, local, tribal, and territorial governments, according to the Department of Homeland Security.
In the simulation, participants first encounter technical glitches in managing cargo. Upon further investigation, they discover they have been hit with spam mail and Emotet. Later, the participants discover they have also been hit with a ransomware attack, which then causes regional power outages in the simulation.
The majority of port infrastructure is privately owned. Along with Charleston and Savannah, Army Cyber Command, the U.S. Coast Guard, South Carolina and Georgia National Guards, participants in the exercise also included Dominion Energy, Southern Company, Chubb Insurance, Verizon, and AT&T.
In addition to impacting the military's ability to project power at sea, U.S. ports are a crucial part of maintaining the nation's economic security — they provide approximately $5.4 trillion in revenue to businesses per year, according to the American Association of Port Authorities.
It wasn't clear how successful the participants were in responding to the layered threats across multiple sectors, as the Jack Voltaic exercise was incomplete at press time. In the coming days, Army Cyber Command will be analyzing data on the simulation to review shortfalls in responses, an Army Cyber Command spokesperson said.