Tenable appoints RSA President Amit Yoran as CEO
After a nearly six month long search, one of the most valuable american cybersecurity firms named a new chief executive Thursday.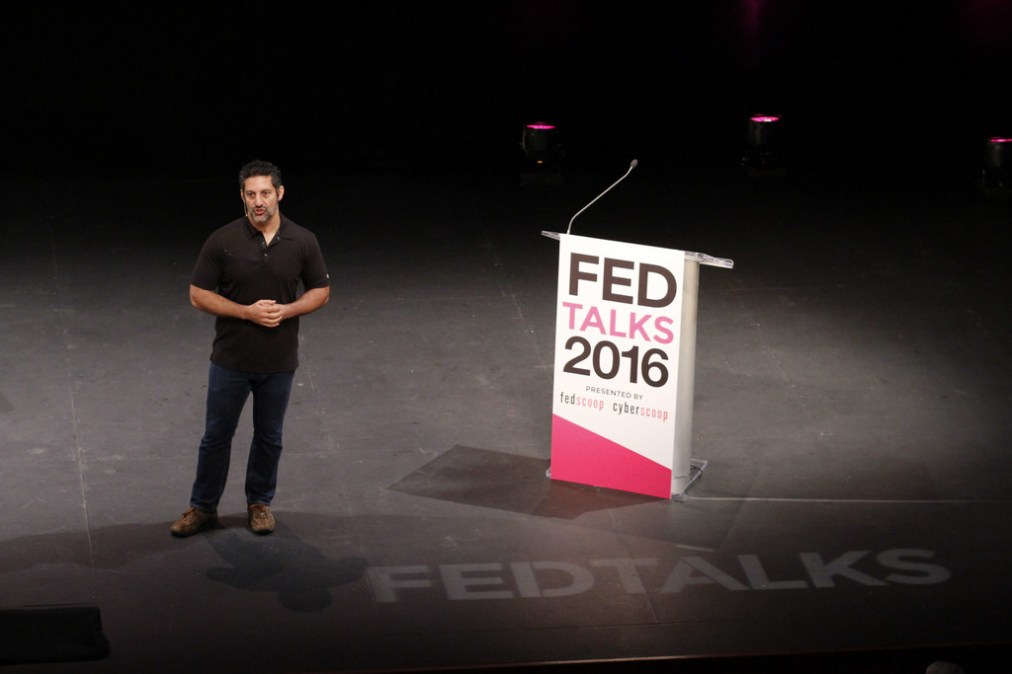 After a nearly six-month long search, one of the most valuable private U.S. cybersecurity firms named a new chief executive Thursday.
Columbia, Maryland-based Tenable Network Security, which has attracted more than $300 million in investments from a cohort of prominent venture capitalists, announced that RSA President Amit Yoran would be filling the chairman's seat vacated by Ron Gula. RSA, the cybersecurity unit of Dell Technologies Inc., has already identified "a highly qualified successor" to replace Yoran, according to an internal company email obtained by Reuters.
Yoran is perhaps best known for founding the Department of Homeland Security's U.S. Computer Emergency Readiness Team, or US-CERT.
Until now, Chief Operating Officer Jack Huffard and Chief Product Officer Renaud Deraison were leading Tenable, a more than 500-person company that's laden with talent from the neighboring Fort Meade area.
Yoran told CyberScoop on Thursday that Tenable is in a unique position to help both the public and private sector analyze risks related to cybersecurity.
"I think the key for Tenable is being able to bridge the technical details of security and understanding the environment, whether it's actively mapping systems and vulnerabilities, or help [organizations] understand what's happening in net-gen technologies like containers and cloud environments," he said. "If you look at what others are doing, they are really strong in the business dynamics side of it and governance side of it, or they may be competitive in vulnerability analysis and understanding. Tenable is unique in being able to provide that [holistic] insight to people."
As a company, Tenable Network Security is known for developing a comprehensive, sensor-enabled threat intelligence platform that is used by some customers to identify cyberthreats and ensure compliance standards imposed by the government. About 10 percent of the company's revenue comes from federal clients while 35 percent of earnings are billed by foreign customers.
The Defense Information Systems Agency's Assured Compliance Assessment Solution and Homeland Security Department's Continuous Diagnostics and Mitigation program, known as CDM, are powered using Tenable-licensed technology.
Beyond the commercial board room, the company has close ties to the U.S. intelligence community due to a relatively nominal early investment courtesy of In-Q-Tel, the CIA's venture capital firm. In-Q-Tel remains actively engaged with Tenable Network Security and that relationship has paid dividends in securing highly competitive intelligence contracts, insiders say.
Over the last several years, Tenable has been weighing its options as it pertains to an initial public offering. In a 2015 interview, Huffard said:
"You know, we've been talking with bankers and they are all saying the same thing. This industry has real potential and it's going to be big one day … maybe the stock market is not quite there at the moment. But it's all relatively early. Other private companies are thinking the same thing."
Yoran said Thursday that the company will have a host of "significant announcements" coming in 2017. As to whether an IPO would be one of those announcements, Yoran was noncommittal, but said he "wouldn't rule it out."
"If you look at the performance of the company, the financial and business performance, and the growth rate, I think Tenable would be an investment from a public market standpoint."
His first day as CEO will be Jan. 3.
Greg Otto contributed to this report.