Senate Democrats push feds to stand up disinformation 'response center' ordered in NDAA
After the 2016 election, the FBI set up a task force on foreign influence. But senators said more needs to be done.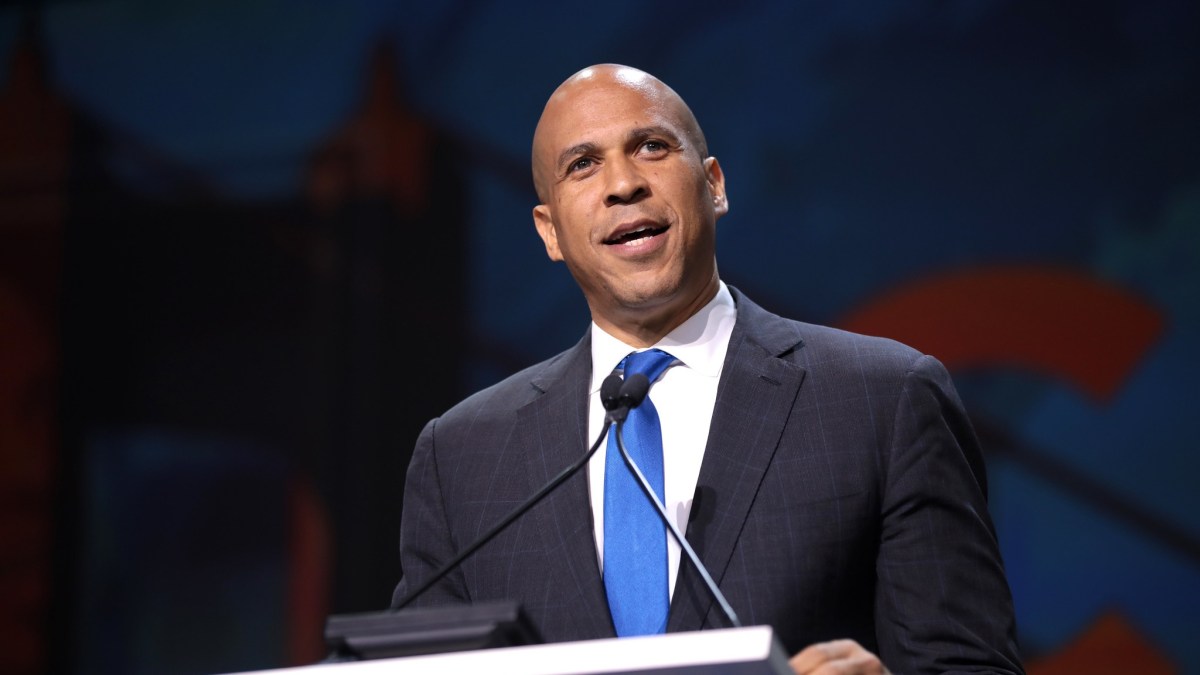 With the presidential election just four months away, 15 Senate Democrats have asked national security agencies to step up their efforts to counter foreign disinformation aimed at undermining the vote.
The Trump administration should ensure that political candidates and the public are promptly notified of foreign efforts to interfere in U.S. politics — and set up a congressionally mandated federal office for countering foreign influence, the senators wrote in a letter Friday to the heads of the Department of Defense, Homeland Security, the FBI, the National Security Agency and the Office of the Director of National Intelligence.
"[W]e urge you to take additional measures to fight influence campaigns aimed at disenfranchising voters, especially voters of color," wrote the senators, including Amy Klobuchar of Minnesota and Cory Booker of New Jersey.
After the sweeping Russian effort to interfere in the 2016 elections, U.S. officials have tried to do more to combat foreign disinformation. The FBI set up a task force on foreign influence in 2017, and intelligence officials have briefed election officials and political campaigns on the threat of foreign interference and disinformation. But the senators said more needs to be done.
The fiscal 2020 National Defense Authorization Act, which became law in December, requires the director of national intelligence to establish a "response center" to coordinate government efforts to counter foreign influence operations. That hasn't happened yet, according to the senators, who urged Director of National Intelligence John Ratcliffe to take action.
A spokesperson for Ratcliffe's office said it had received the letter and would respond directly to Congress.
Election security experts have warned that changes to the voting process brought on by the coronavirus pandemic could make the 2020 election an even bigger target for disinformation operations. Election officials are trying to head off any such sabotage by clearly communicating the expansion of voting-by-mail to the public.
"It can be difficult for voters to understand just exactly who to believe and when to believe it," Maurice Turner, a senior adviser at the Election Assistance Commission, which supports election administrators, said at CrowdStrike's Fal.Con Public Sector Conference last week. "So it gives adversaries a great opportunity to interfere in the elections."
A vulnerable moment for America
In their letter Friday, the senators worried that America is in a particularly vulnerable moment after the police killing of George Floyd, an unarmed Black man. "As our country grapples with systemic racism and inequality, we cannot allow foreign adversaries to further divide our country and undermine our democracy," the lawmakers wrote.
There are signs that foreign governments are trying to do just that. DHS warned law enforcement officials in June that China, Iran and Russia were using social media to amplify criticism of the U.S. after Floyd's killing, ABC News reported.
That tactic has also been used in election season. During the 2016 U.S. election, Russian propagandists used social media posts to try to deter Black Americans from voting, according to an investigation commissioned by the Senate Intelligence Committee. DHS and FBI officials have warned state election officials that Russia could also use voter suppression tactics in 2020.
You can read the full letter from the senators below.
[documentcloud url="http://www.documentcloud.org/documents/6959260-Senate-Democrats-Letter.html" responsive=true height=450]