Wyden: 'We must think hard about handing this hacking power' to Donald Trump
A last minute effort to stop the granting of new hacking powers to federal law enforcement failed on a mostly empty Senate floor Wednesday morning.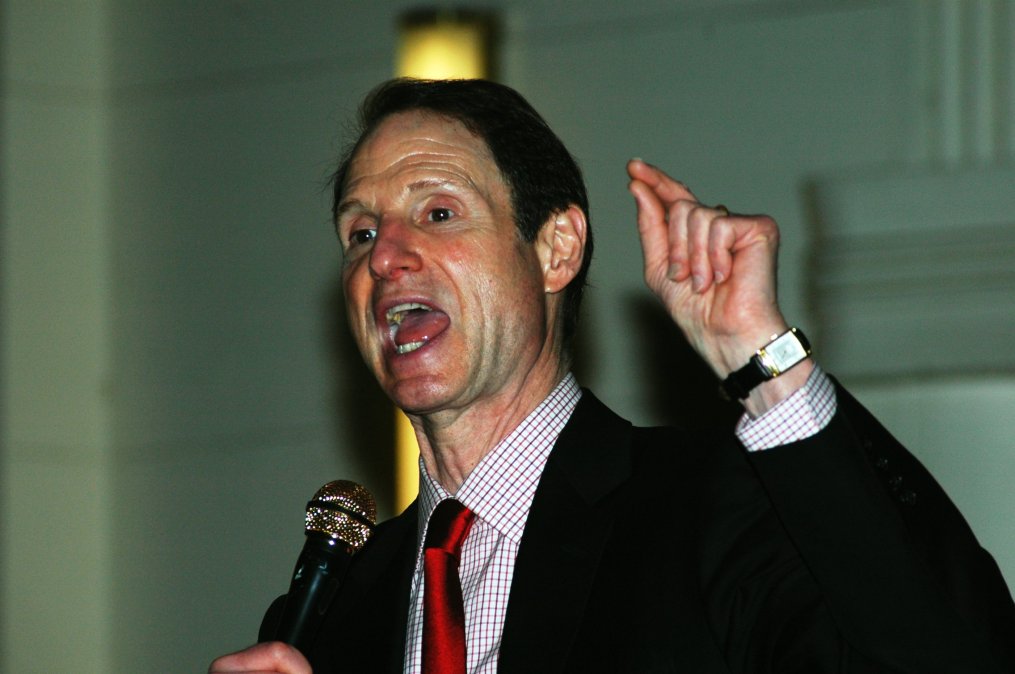 Just hours before government gained vast new hacking powers, senators debated new rule changes that will greatly expand the government's ability to hack large numbers of computers across jurisdictions and borders with a single search warrant.
On Thursday, updates to Rule 41 of the Federal Rules of Criminal Procedure will take effect granting law enforcement new authority to, with a single court-ordered search warrant, hack computers in virtually unlimited numbers across borders. Proponents point to the threat of botnets and anonymizing software protecting child pornographers as the prime reasons behind the new authorities.
The efforts to stop the updates to Rule 41 failed on Wednesday.
In front of a mostly empty Senate floor, Ron Wyden, D-Ore., Steve Daines, R-Mont., and Chris Coons, D-Del., could not secure votes on bills that would delay or prevent the adoption of the updated Rule 41.
"We must think hard about handing this hacking power to Comey and someone who said he wants the power to hack his political opponents like Russia does," Wyden said, referring to FBI Director James Comey and President-elect Donald Trump.
Coons stressed the bipartisan nature of the push against the new Rule 41.
"This is not a partisan issue," Coons said. "This is a bipartisan group of legislators raising questions about new powers for the Obama Justice Department."
"We simply can't give unlimited power for unlimited hacking which puts Americans' civil liberties at risk," Daines said.
Wyden and his allies warned against a Senate stamp of approval on a rule change that he says has seen little public scrutiny and debate.
"There's a lot more debate in this body about the tax treatment of racehorses than massive new hacking," Wyden argued.
Last week, the Justice Department published a blog celebrating the "good news" of Rule 41's imminent update. A bipartisan group of 23 lawmakers sent a letter to the DOJ in October asking seven questions about the new authority, several of which remain unanswered, according to Wyden and his allies.
Sen. John Cornyn, R-Texas, objected each time the senators asked for unanimous consent to call up the bills and pass them. In brief remarks, Cornyn said the new rule not only struck the right balance between privacy and safety and was also, crucially, subject to three years of "thoughtful input and deliberation."
Cornyn pointed directly to child abusers, human traffickers, and drug dealers as the reasons for the new rule.
Wyden predicted that when the new rule comes into use, the debate would return forcefully to the legislators who he said did too little to act on it. Civil liberties groups and several notable technologists have warned that the new powers may harm both the security and privacy of innocent Americans who are now subject to being hacked by their government.
"I would like to offer the theory, not exactly a radical one in my view, that if we can't pass bills with respect to mass surveillance, and we can't have hearings, we at least ought to, colleagues, have a vote so that the American people can actually determine if their senators support authorizing unprecedented, sweeping government hacking without even a single hearing," Wyden responded.
No such vote will take place before the Thursday.