Security audit in progress, Wire focuses on building a profitable business
Encryption isn't new to big business but Wire's play is to make security easier and therefore stronger in the private sector.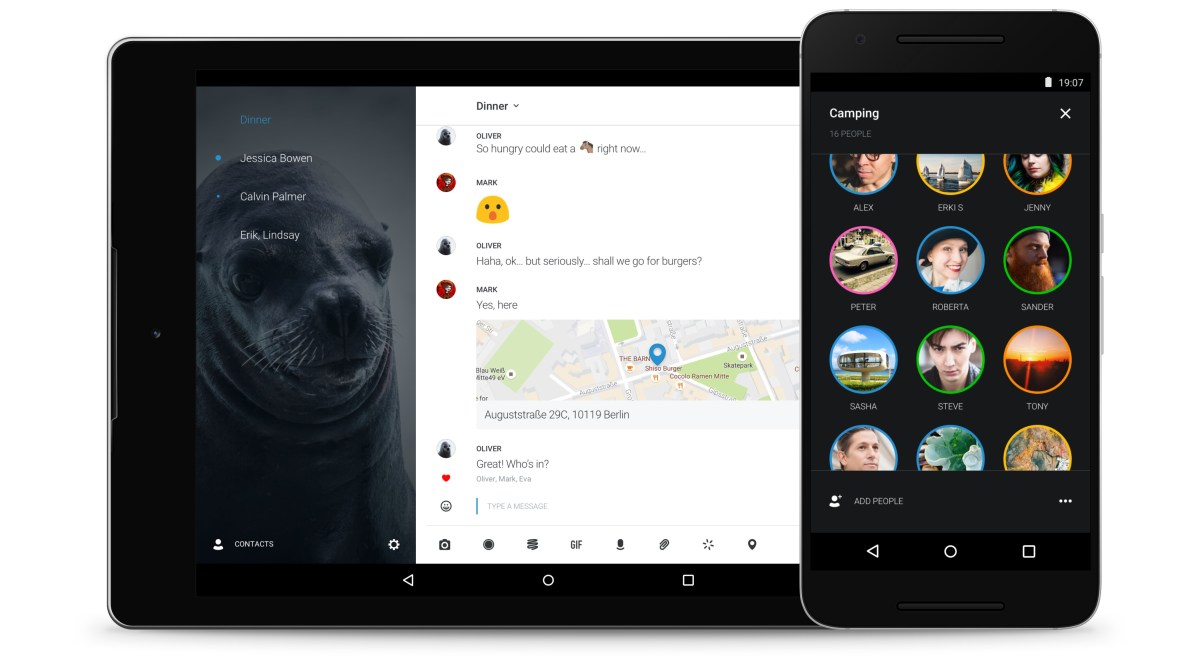 Encrypted messengers are more popular than ever but, just like everything else, they cost money to build.
Wire, a private messenger launched in Dec. 2014 and built by ex-Skype developers, is set to launch multiple premium business products this year targeting the enterprise market with a simple pitch: Easier security for communications and intellectual property. The goal for the text, audio and video app is to replace old-fashioned and largely insecure mediums like email, text and phone for big business.
Wire is already working with European automotive and architectural firms as it tests out the new offering, according to Chief Technology Officer Alan Duric.
For over two years, Wire has been funded by Iconical, a European firm most notably featuring Janus Friis, a co-founder of Skype. Wire, a 50-person company located mostly in Berlin, has never disclosed how much money they've received from Iconical. The startup's stated goal is a familiar one in tech circles: grow quickly and find a business model later. Now, in a new year with cybersecurity and encryption making headlines daily, Wire is finally making its play for profit.
Specific details about the paid products haven't been made public. Duric says the company will be sharing information in the near future.
An independent security audit of Wire is now underway by a major but as-yet-unidentified security firm, according to Duric. The results will be available within the next two weeks.
The software was recently criticized by university researchers who said "users should avoid using the [Wire] service while numerous problems remain unfixed." Wire, which open sourced its client last year, promised to release server code in the first quarter of 2017.
"The problems are not insurmountable," researchers wrote. "The chat features offered by Wire have a very modern aesthetic that is very popular with users, and this makes Wire a very interesting offering. Users should be aware of these concerns before choosing to use Wire."
Wire has over one million downloads on the Google Play store. It's also available on iOS and desktop computers. The exact user numbers are not made public, though Duric told Bloomberg last year that 150,000 to 200,000 new users sign up per month. The users are spread mostly across Europe, the Middle East and North Africa, Duric said in an interview on Tuesday, including political activists who rely on the security for their own safety.
Signal, widely considered the strongest secure messenger by cybersecurity researchers, received glowing reviews in a security review late last year. After Donald Trump's upset election to the presidency, downloads spiked 400 percent.
Signal's funding is a mix of private and public money, some of which may come under threat with the incoming Trump administration. That app's developers, however, have worked closely with companies like Facebook and Google to implement the Signal protocol in products like WhatsApp and Allo so that over 1 billion people's communications are now protected by the technology.