With Will Hurd's retirement, Congress loses a key cybersecurity advocate
The Texas Republican has advocated strong encryption and higher standards for connected devices.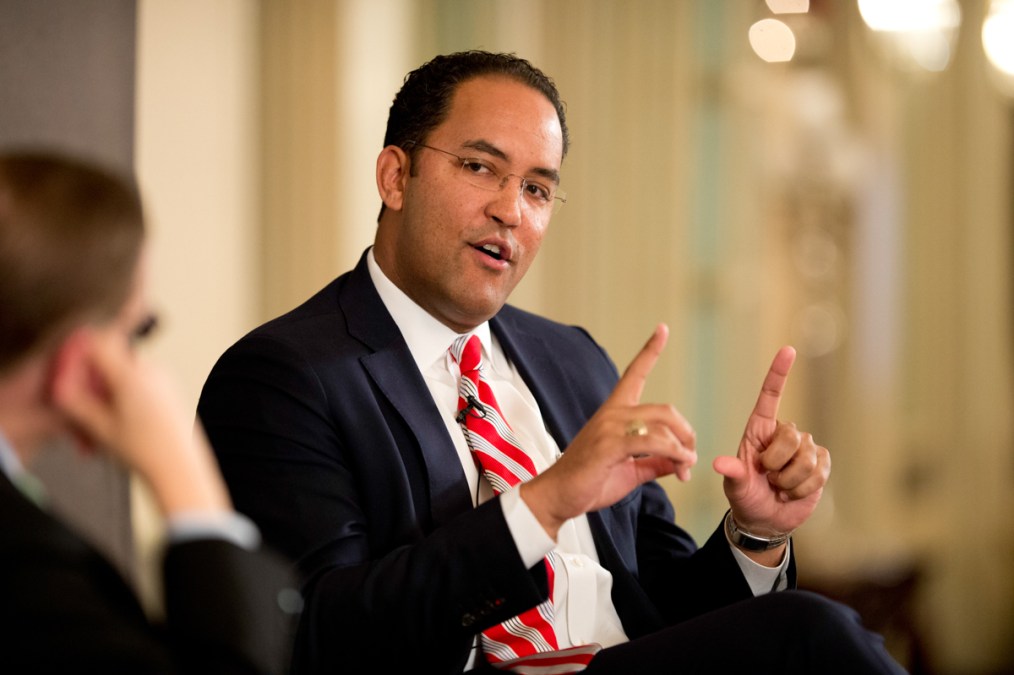 When Rep. Will Hurd made news Thursday night, just as the cybersecurity community was preparing to descend on Las Vegas for a week of events, it wasn't about Hurd's rescinded offer to speak at the Black Hat conference.
The Texas Republican announced he will not seek re-election in 2020, becoming the sixth GOP representative and the third Texan in the past 10 days to announce retirement. Hurd, a former CIA officer, had distinguished himself among lawmakers for his attention to cybersecurity issues, including a support for encryption.
He was slated to deliver a keynote address at the Black Hat cybersecurity conference next week until organizers canceled his invitation following a TechCrunch article that questioned the congressman's voting records on women's rights issues.
In a statement on his website, Hurd said that he "made the decision to not seek reelection for the 23rd Congressional District of Texas in order to pursue opportunities outside the halls of Congress to solve problems at the nexus between technology and national security."
The congressman has been an outspoken advocate of encryption for consumers during his time in Washington, a rarity when many knowledgeable security experts only endorse strong data protection after they have left public service. Hurd consistently said he supported strong encryption, and he criticized the notion — still popular among top U.S. law enforcement officials — that encryption hampers investigations in a meaningful way.
"There is no such thing as an impenetrable device — doesn't exist," Hurd said in November 2016, after the FBI's standoff with Apple over accessing a locked iPhone. "So we gotta stop acting like there is, and we also gotta stop acting as if technology companies are not already incredibly involved in cooperating on counter-terrorism and crime."
Hurd in March was among a bipartisan group of lawmakers who sponsored the Internet of Things Cybersecurity Act of 2019, a bill that would establish minimum security standards for connected devices purchased by the federal government.
The Texas lawmaker, a member of the House Oversight Committee, embraced the role of monitoring the federal government's IT policies. He backed the Federal CIO Authorization Act, which would codify the job of the U.S. chief information officer and make the position a presidential appointee who reports to the director of the White House Office of Management and Budget. The bill passed through the House of Representatives in January before stalling in the Senate.
"I left a job I loved in the CIA as an undercover officer to meet what I believed to be a need for new leadership in Congress on intelligence and national security matters," Hurd said in his statement Thursday. "I wanted to help the Intelligence Community in a different way by bringing my knowledge and experience to Congress. I'm leaving the House of Representatives to help our country in a different way."