Weapon systems will remain vulnerable to hackers for 'decades,' Air Forces Cyber Commander says
The threat of cyberattacks aimed at some of the U.S. military's most destructive weaponry has become a significant cause for concern amongst top officials leading the Pentagon, Air Force, Marine Corps and Navy.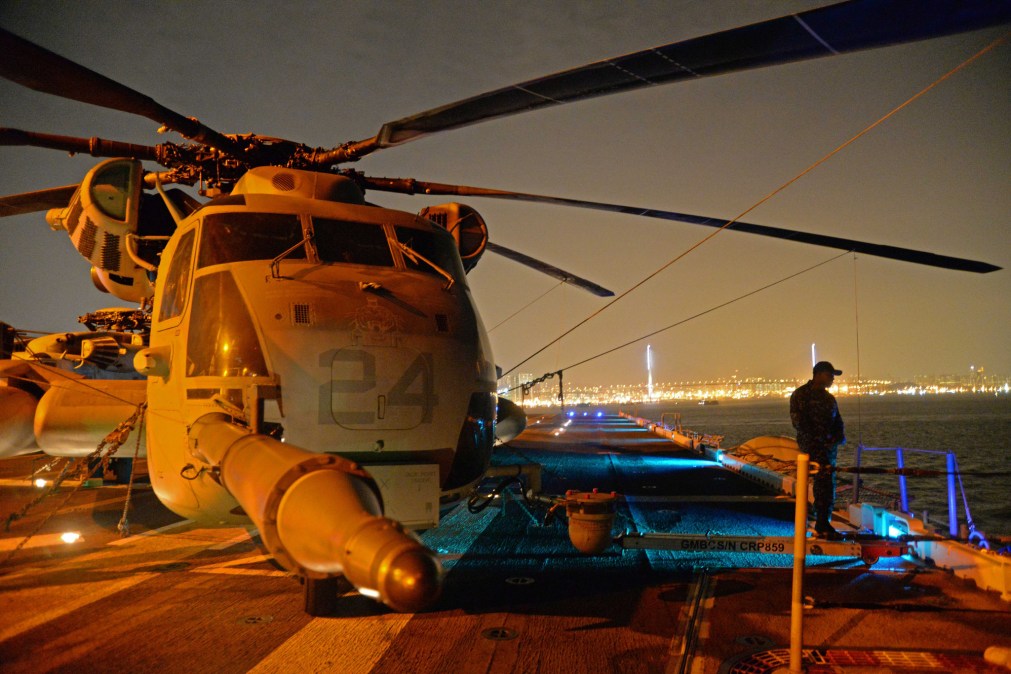 The threat of cyberattacks aimed at destructive U.S. military weaponry has become a significant cause for concern amongst top officials leading the Pentagon, Air Force, Marine Corps and Navy.
Leaders responsible for developing and deploying weapons for the nation's Armed Forces have spoken in recent weeks to the dangers presented by hackers who seek to compromise deployed weapon systems that normally rely on connectivity.
"Are we organized correctly to defend our weapon systems from the cyber threats of the future?" Air Force Space Command Gen. John E. Hyten rhetorically asked,"The answer is, 'No, we're not.'"
Hyten spoke alongside a cohort of influential American generals earlier this week at the Air Force Association's Air, Space and Cyber Conference just outside of Washington, D.C. — one of several recent public speaking events attended by key members of the military's braintrust.
"We struggle so hard … with cybersecurity having been so focused on networks and IT, that when it comes to a systems engineer, a system designer, they're not familiar with those sorts of engineering methods," Acting Deputy Assistant Secretary of Defense for Systems Engineering Kirsten Baldwin said during FedScoop's Federal Cybersecurity Summit sponsored by Hewlett Packard Enterprise.
In 2013, detailed design schematics for many of the military's most sensitive advanced weapons were reportedly stolen by Chinese hackers, the Washington Post first revealed citing a confidential Pentagon Defense Science Board report.
Per the Pentagon report, defense officials were then worried that information contained in the weapons blueprints would help adversaries deploy "data corruption" techniques, which could cause planes, satellites or drones to crash, among other things.
"We're going to need to have a sense of urgency, but also given the size of the enterprise and scale involved by our organization, I hate to say it but we're going to need a little bit of patience because we can't get it all done in 12 months. It's going to take decades," Major Gen. Christopher Weggeman, Commander of Air Forces Cyber said during an appearance at the Billington Cybersecurity Summit on September 13.
It appears that a general consensus exists among the ranking Air Force, Marine Corps, Navy and Pentagon leaders; those who recognize present and future threats are taking steps to address the issues at hand, but are also fully aware of obstacles to how weapons systems' software is developed, updated and protected.
"I'd say across the ranks we're all becoming more aware of the cyber risks to our operations," Major General Loretta Reynolds, Commander, U.S. Marine Corps Forces Cyberspace Command, explained.
Central to improvement efforts, according to Gen. Ellen Pawlikowski, commander of Air Force Materiel Command, will be the integral role played by innovative defense contractors — some of whom are currently engaged in developing the sort of cutting edge hardware and software already used in the latest class of Air Force fighter jets.
"We want … our contractor teammates, our government engineers and contracting officers and program managers and financial managers to have the tools and the understanding to address cybersecurity as early as we can in the life cycle of a weapons system and a mission," said Pawlikowski.
With a long timeline standing before them, leaders must decide which weapons systems will be prioritized by employing a "risk analysis in terms of resolution sets," Vice Adm. Michael Gilday, U.S. 10th Fleet Cyber Commander, said at the Billington conference.
"Not every system is going to be invulnerable," he said.