U.S. marshal used controversial cell phone location service to illegally access data, DOJ says
Prosecutors say Adrian Pena used Securus.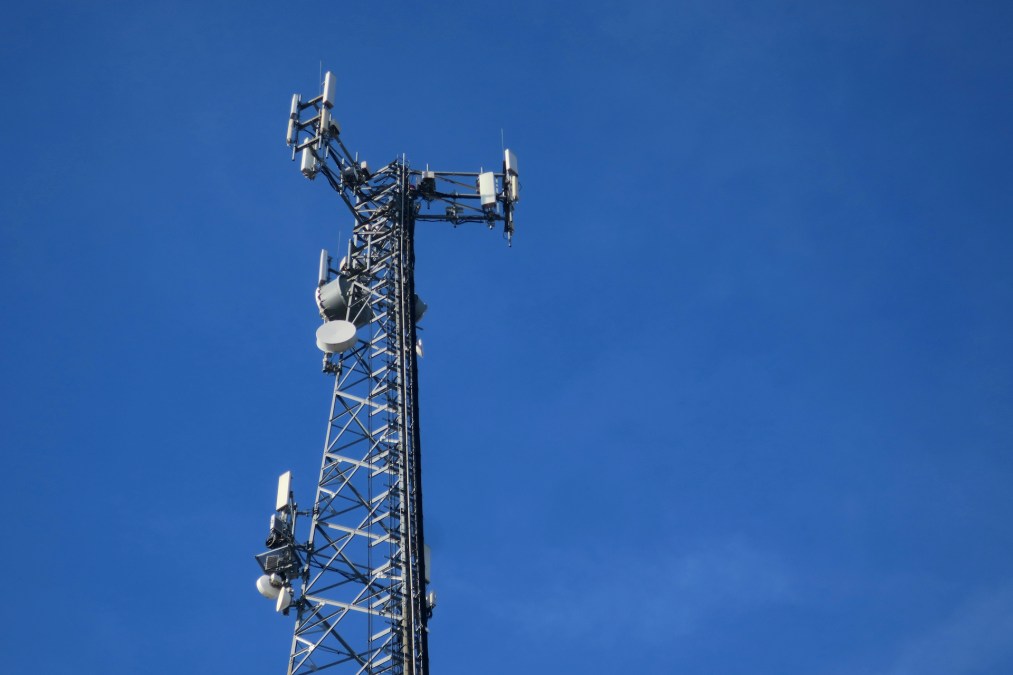 Federal prosecutors announced Tuesday that they have charged a deputy U.S. marshal with illegally obtaining cell phone location information by misusing a law enforcement tool which provides such data.
Prosecutors allege that Adrian Pena, 48, of Del Rio, Texas, later lied about having used the law enforcement tool, a service operated by Securus Technologies, Inc.
Prosecutors say that Pena used the Securus tool to search cell phone location data for many people whom he knew and for their spouses. Pena allegedly uploaded fraudulent documents to the Securus system and certified that the documents were official in order to retrieve the data, prosecutors said.
Securus Technologies' cell phone location data has been the subject of controversy in the past. The company provides phone services to jails and prisons. According to the digital rights nonprofit Electronic Frontier Foundation, it also collects cell phone location information on all Americans, which it then shares with law enforcement.
Senator Ron Wyden — an Oregon Democrat who is known for his commitment to privacy issues — sent a letter to the Federal Communications Commission (FCC) in 2018, demanding that the agency investigate Securus. Wyden also sent letters to the major phone carriers asking them to disclose which third parties they share customer information with.
"I recently learned that Securus Technologies, a major provider of correctional-facility telephone services purchased real time location information from major wireless carriers and provided that information via a self-service web portal to the government for nothing more than the legal equivalent of a pinky promise," Wyden wrote to then-FCC Commissioner Ajit Pai. "This practice skirts wireless carrier's legal obligation to be the sole conduit by which government conducts surveillance of Americans' phone records and needlessly exposes millions of Americans to potential abuse and surveillance by the government."
A spokesperson for Securus Technologies said the company supports efforts to protect individual data. The company discontinued the tool in question more than four years ago, the spokesperson said.
"Even when operable, it was only available to users who were granted authorization by a law enforcement agency or facility," the spokesperson said. "The tool was engineered with safeguards and security protocols, but we also relied on the integrity of law enforcement to operate it ethically. All of this preceded our aggressive, multi-year transformation, and we wouldn't and won't provide the service ever again, period."
In 2019, DOJ's Antitrust Division blocked Securus from merging with a similar company providing telecommunications support to inmates.
"Securus and ICS have a history of competing aggressively to win state and local contracts by offering better financial terms, lower calling rates, and more innovative technology and service," Makan Delrahim, assistant attorney general of the DOJ's Antitrust Division, said at the time.
Pena allegedly lied to investigators about his use of the Securus service for personal reasons, prosecutors said, going so far as to draft an affidavit in the name of one of the individuals whose information he searched. Prosecutors said Pena persuaded that person to sign the affidavit, which falsely stated Pena had been given unlimited access to that individual's personal cell phone information.
Pena has been charged with 11 counts of obtaining confidential phone records, two counts of false statements and one count of falsification of a record. If convicted, he faces up to 10 years in prison for each count of obtaining confidential phone records, up to five years in prison for each count of false statements and up to 20 years in prison for falsification of a record.
CyberScoop could not immediately locate an attorney for Pena.
Updated, 6/15/22: with a statement from Securus Technologies.