With trade war looming, Chinese cyberespionage may return
With the prospect of a trade war on the horizon, cybersecurity and policy experts say government-backed cyberattacks between China and the U.S. may spike after years of calm.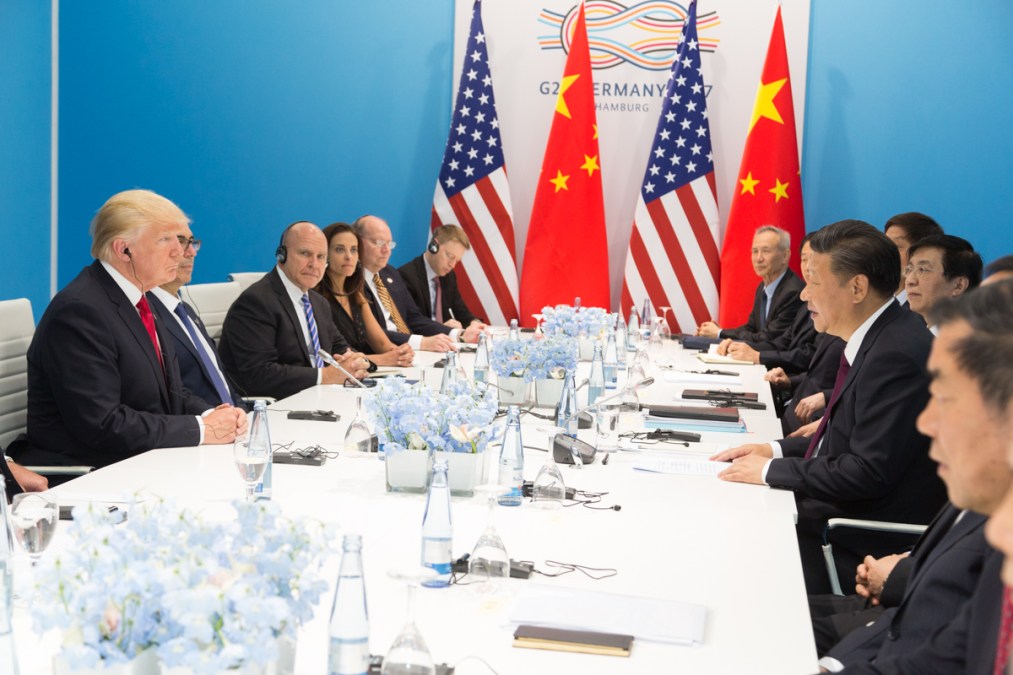 With the prospect of a trade war on the horizon between U.S. and China, cybersecurity and policy experts say government-backed cyberattacks between the two countries may spike after years of calm.
For the last two weeks, Chinese and U.S. government officials have been sparring over the potential creation of tariffs, which would place a tax on foreign exports coming into America.
"Potential tariff implementation could raise uncertainty over the possibility of a trade war between the two countries and possibly drive a further uptick in Chinese cyber espionage," said Dmitri Alperovitch, chief technology officer of cybersecurity firm CrowdStrike, in a email to CyberScoop. "CrowdStrike has seen some pickup in Chinese cyber espionage activity over the last year, and we expect this trend to continue … There tends to be a shift in activity from nation-state adversaries when major geopolitical events occur."
Historically, the Chinese government has successfully employed hackers to advance their economy; typically by stealing intellectual property from international companies, according to former U.S. officials. So experts say it would not be surprising to see economic motivations inspire another round of offensive cyber operations by Beijing, which maintains a tight grasp on China's private technology sector.
The Trump administration already announced a long list of tariffs against China but they've yet to sign any into law. According to President Donald Trump, the broad purpose of these tariffs is to improve the U.S.' existing trade deficit with China.
An accompanying Treasury Department report released alongside the tariffs last month explicitly called out China for cyber-enabled economic espionage.
"This is the first time China's feeling large-scale trade repercussions directly tied to hacking," explained Laura Galante, a senior fellow with D.C. think tank Atlantic Council. "[Chinese President Xi Jinping]'s focus is global now, he needs to diversify China's economic might and markets. I'd expect that state hacking will mirror that shift."
Analysts described that Treasury report as a significant development in the two countries' complex relationship.
In response, the Communist Party of China recently announced its own tariff list — further escalating tension and temporarily throwing the U.S. stock market into upheaval.
"There are many unwritten and opaque channels that Beijing can and will use to show the U.S. that there are costs to confronting China," said Samm Sacks, a Chinese government and technology analyst for the D.C. think tank Center for the Strategic and International Studies (CSIS). "Beijing may use cyber tools to retaliate that will be far more difficult to trace back to U.S. trade actions than tariffs, complicating efforts to negotiate an agreement."
Contributing to the expected change is the fact that many of the structures which inhibited recent cyber conflict have been weakened.
While a 2015 agreement between then U.S. President Barack Obama and Xi had successfully curbed cyber-enabled economic espionage aimed at U.S. companies, the Trump administration's aggressive approach to China puts the future of this delicate pact in flux.
One thing is for sure, however: China is certainly capable of responding in cyberspace.
"We assess that, although they have followed through with their commitment to restrain from intellectual property theft for commercial purposes, China is well positioned to resume at least some targeted activity if acquisitions of U.S. companies in high technology fields continues to be denied," said Christopher Porter, chief intelligence strategist for cybersecurity company FireEye.
Still other experts cautioned any immediate expectations of retaliatory hacks.
"Beijing is unlikely in the near term to take steps that result in increased cyber activity against U.S. firms," said Paul Triolo, practice head for geo-technology at the Eurasia Group. "IP theft is high on the list of White House grievances, and any obvious up tick would likely be detected by private cybersecurity firms."
Triolo continued, "over the longer term, if the bilateral relationship goes south as a result of a tit for tat on trade, investment restrictions, visas, and other areas, Beijing perceives as efforts to contain China's rise as a tech power, then the gloves could come off in other arenas, including cyberspace."