NSA watchdog to review agency's actions following Tucker Carlson spying allegations
The probe will delight Republicans.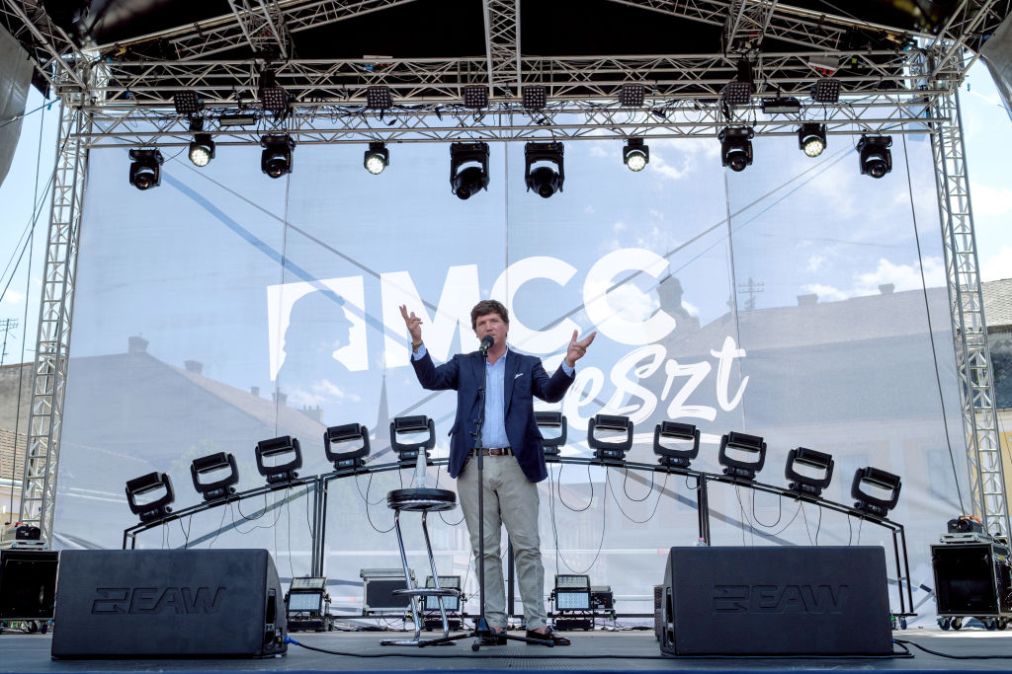 The National Security Agency's inspector general said Tuesday that it would conduct a review related to allegations that the agency had improperly surveilled Fox News host Tucker Carlson — allegations the agency has denied.
The review will look at NSA's compliance with legal authorities and procedures related to data collection and analysis, including so-called "unmasking" procedures, in which U.S. officials can request the identity of an American citizen cited in an intelligence document. The probe will cover whether any actions taken by the NSA "were based upon improper considerations," Inspector General Robert Storch said in a statement.
Carlson in June accused the NSA of surveilling in him in a bid to "take this show off the air." The NSA, whose mission is to collect foreign intelligence, flatly denied the allegation in a June 29 statement.
"Tucker Carlson has never been an intelligence target of the agency and the NSA has never had any plans to take his program off the air," the NSA said then.
On Tuesday, the NSA issued a statement in support of the inspector general's responsibilities, but did not address Carlson's allegations.
"NSA remains fully committed to the rigorous and independent oversight provided by the NSA Inspector General's office," the NSA statement said. "The OIG plays a critical role in our Agency's mission by overseeing the activities of NSA/CSS and providing recommendations that continue to promote effectiveness, efficiency, and accountability within the Agency."
An internal NSA review has found that, rather than spying on Carlson himself, the Fox News personality's name was mentioned in communications between third parties and revealed through the "unmasking" process, The Record news outlet reported in July.
Republicans — including Sen. Marco Rubio of Florida, vice chairman of the Intelligence Committee — have called for the NSA to provide more details in response to Carlson's allegations.
The NSA said in its June statement that, "With limited exceptions (e.g. an emergency), NSA may not target a U.S. citizen without a court order that explicitly authorizes the targeting."