Senators warn YouTube to buck up on misinformation
Video content poses a unique threat.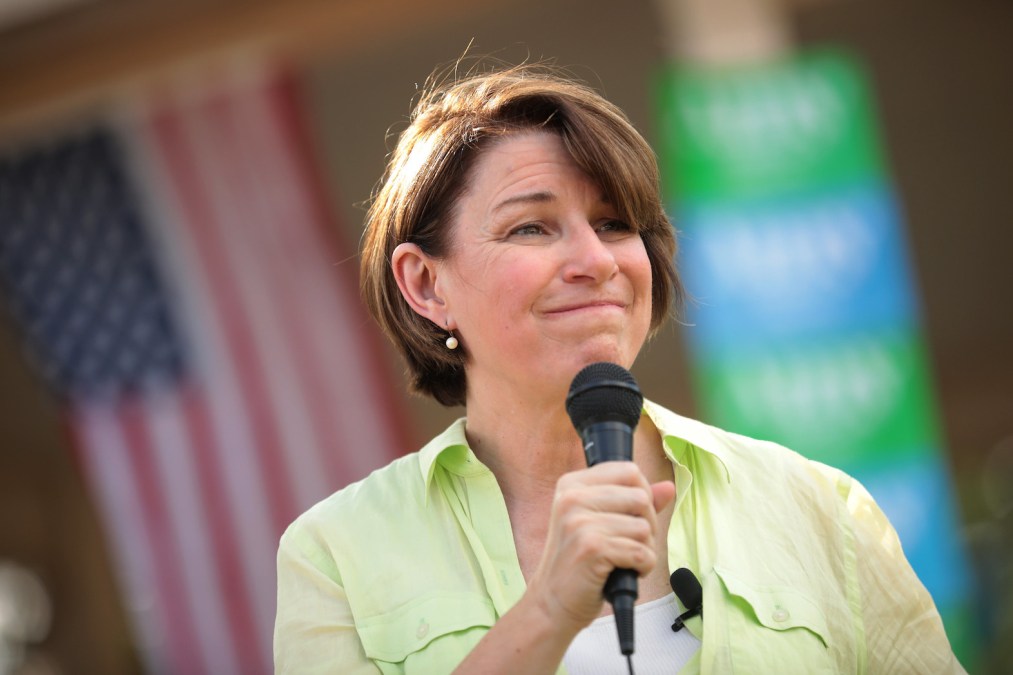 YouTube has found itself in the crosshairs of a group of Democratic senators who want the Alphabet-owned video platform to take down misinformation about elections, false claims of voter fraud and content that could fuel civil unrest.
In the buildup to the 2020 U.S. presidential elections, YouTube chose to not take down content that promotes false claims about the election or that challenges the credibility of election's results. That policy is not enough to curb misinformation, the senators warned in a letter they sent Tuesday to YouTube CEO Susan Wojcicki.
"[T]he platform is now home to an 'onslaught of videos aiming to undermine the legitimacy of the election,'" wrote senators Bob Menendez of New Jersey, Mazie Hirono of Hawaii, Gary Peters of Michigan and Amy Klobuchar of Minnesota. "These videos seek to undermine our democracy and cast doubt on the legitimacy of President-elect Biden's incoming administration. Moreover, because the current president has not committed to a peaceful transition of power, misinformation and manipulated media content on your platform may fuel civil unrest."
In recent days videos posted on YouTube promulgating false claims about the election results have gained millions of viewers, to the consternation of the senators. One video falsely claiming that there has been voter fraud in Michigan has been viewed more than 5 million times. Another video, from the pro-Trump network One American News Network, entitled, "Trump won," has spread nearly 500,000 times, but does not violate YouTube's policies.
Other social media platforms have also been heavily scrutinized for their policies on election-related misinformation. Beyond YouTube, misinformation experts have been tracking how Facebook, Twitter, TikTok, Nextdoor, Pinterest and others have been updating their policies on election misinformation. Twitter and Facebook in particular have come under fire for their policies on labeling and not removing misinformation about the election, which has led to some armed protests. Facebook has been criticized for allowing users to amplify misinformation even after it is labeled as misleading.
YouTube poses a particular problem because when it chooses to not take action on misinformation, it can hop to other social media platforms and create more work for those who are trying to limit election-related misinformation, according to misinformation experts.
"One of the challenges is YouTube becomes a repository for content that is then used as collateral to share on Facebook and Twitter," Renée DiResta, technical research manager at Stanford Internet Observatory, said on a call with reporters earlier this month. "How YouTube chooses to handle the underlying material does impact the extent to which it is observed and consumer on the other platforms."
The senators note that their concerns are not just about curbing misinformation surrounding the 2020 presidential election results. They are also concerned about election misinformation in the future, including the runoff elections being held for both of Georgia's Senate seats in the coming months, the outcome of which will be the deciding factor in determining which party controls the Senate.
"We urge you to immediately remove all election outcome misinformation and take aggressive steps to implement prohibitions, as other social media companies have done, regarding outcomes in future elections," the senators wrote.
By Dec. 8, the lawmakers want Wojcicki to answer whether YouTube will "commit to removing content containing false or misleading information as to the outcome of the 2020 elections and the upcoming elections in Georgia." They also want to know more about YouTube's efforts to ban content that suppresses voting, incites violence or makes false claims about ballots in the runoff elections in Georgia.
Klobuchar, Peters and Hirono also joined letters Tuesday to Facebook CEO Mark Zuckerberg and Twitter CEO Jack Dorsey about bolstering their election misinformation standards. Sen. Richard Blumenthal, D-Conn., and Bernie Sanders, I-Vt., helmed those letters.
Update, 11/24/20: Updated to include information on letters to Facebook and Twitter.