Trump administration touts 'extensive, historic' actions to secure elections
On Thursday, National Security Adviser John Bolton issued a strong defense of President Trump's "extensive, historic" efforts to strengthen the security of U.S. elections.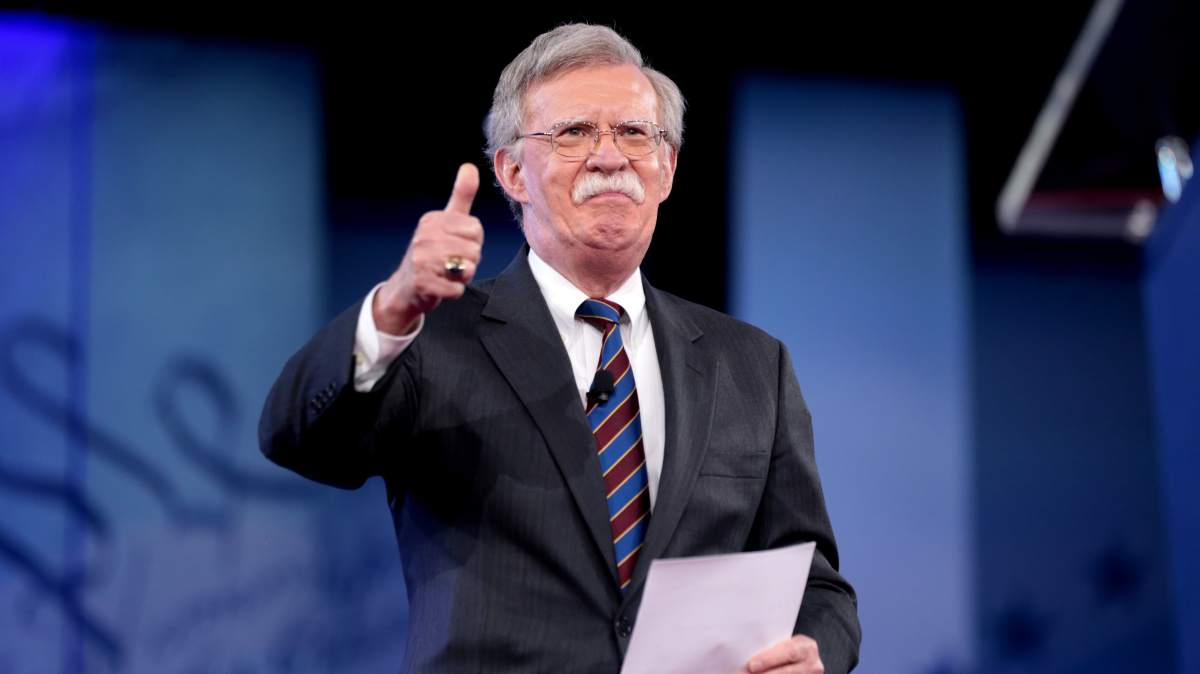 Numerous Trump administration officials spent Thursday expounding upon the efforts the government is taking to curb Russian-linked actors' efforts to interfere with the 2018 midterm elections.
National security adviser John Bolton, for example, issued a vigorous defense of President Donald Trump's "extensive, historic" efforts to strengthen the security of U.S. elections while offering lawmakers classified briefings on these efforts.
In a rebuttal to congressional Democrats, who have criticized Trump's election-security efforts as insufficient, Bolton asserted that National Security Council meetings on the subject in July and May were evidence of "a level of dedication and action with respect to this threat that far exceeds that of previous administrations."
In a letter to five Democratic senators, Bolton said the Trump administration is taking "unprecedented action to punish Russia for its efforts to disrupt the political and electoral processes core to American democracy and the American way of life."
The Senate Democrats had written Bolton asking the White House to delineate a long-term strategy on election security, and to work to extradite the 12 Russian intelligence officials indicted by Special Counsel Robert Mueller.
In a response to Bolton, those five Democratic senators — Dick Durbin, Dianne Feinstein, Amy Klobuchar, Chuck Schumer and Chris Van Hollen — said he hadn't addressed their concerns. In a statement, the group urged Senate Republicans "to reconsider their position blocking critical funding requested by 21 states to bolster election security ahead of the midterms."
"We implore the administration to take this very real and imminent threat to our elections and our democracy more seriously," the Democratic senators added.
Bolton's letter echoed a speech on Tuesday from Vice President Mike Pence, who took shots at the Obama administration, saying the previous White House "all but neglected" cybersecurity and "too often chose silence and paralysis over strength and action."
The stern words on Russia from Pence, Bolton and other officials follow Trump's meeting with Russian President Vladimir Putin in mid-July. Alongside Putin, Trump questioned the U.S. intelligence community's conclusion that Russia meddled in the 2016 U.S. presidential election before later walking back his comments.
At a White House press briefing Thursday, U.S. officials avoided any such ambiguous messaging about foreign interference in U.S. elections by outlining ongoing threats and the forcefulness with which the government will respond.
"The United States is ready to retaliate against election interference with offensive cyber operations," said Gen. Paul Nakasone, head of U.S. Cyber Command and the National Security Agency. Nakasone said his forces "are tracking a wide range of foreign adversaries and are prepared to conduct operations against those actors…[and] bring the full power of our nation to bear on any foreign power that attempts to interfere in our democratic processes."
Director of National Intelligence Dan Coats said that the "intelligence community continues to be concerned" about possible interference in the 2018 midterm and 2020 presidential elections. The threat is real, ongoing and "we're doing everything we can to have a legitimate election that the American people can have trust in," Coats said.
In a statement released after the briefing, Trump said: "We're going to take strong action to secure our election systems and the process."
Sweeping bill aimed at Moscow introduced
As administration officials highlighted their election-security efforts this week, lawmakers on Capitol Hill sparred over the level of funding needed to secure voting infrastructure before the fall midterms.
On Wednesday, Senate Republicans blocked an amendment that would have appropriated $250 million more in grants to states to bolster their cybersecurity by, for example, replacing old voting equipment. The Republican senators argued that Congress should wait and see how the $380 million already appropriated for state election security is implemented before increasing funding.
While the funding measure stalled, a bipartisan group of senators introduced sweeping legislation Wednesday evening aimed at curbing Russian cyber espionage and hacking.
The bill from Republicans Lindsey Graham, S.C., and John McCain, Ariz.; and Democrats Cory Gardner, Colo., Bob Menendez, N.J., and Jeanne Shaheen, N.H.; would let the Justice Department seek federal charges for hacking a voting system used in a federal election. The legislation would also make election-interference "a ground of inadmissibility under immigration law" and impose "sectoral sanctions" on anyone in Russia "with the ability to support or facilitate malicious cyber activities," according to a press release from the senators.
The bill also takes aim at botnets, a medium used by alleged Russian hackers to target more than 500,000 routers earlier this year. The legislation would empower prosecutors to shut botnets down and create a new criminal offense for those who knowingly use a botnet to target U.S. critical infrastructure, a category that includes election systems.
"Our goal is to change the status quo and impose crushing sanctions and other measures against Putin's Russia until he ceases and desists meddling in the US electoral process, halts cyber-attacks on US infrastructure, removes Russia from Ukraine, and ceases efforts to create chaos in Syria," Graham said in a statement.