Top U.S. intelligence official: Media is wrong about low morale
The issue of sinking morale within the U.S. intelligence community is a myth fabricated by the media, says a top U.S. intelligence official.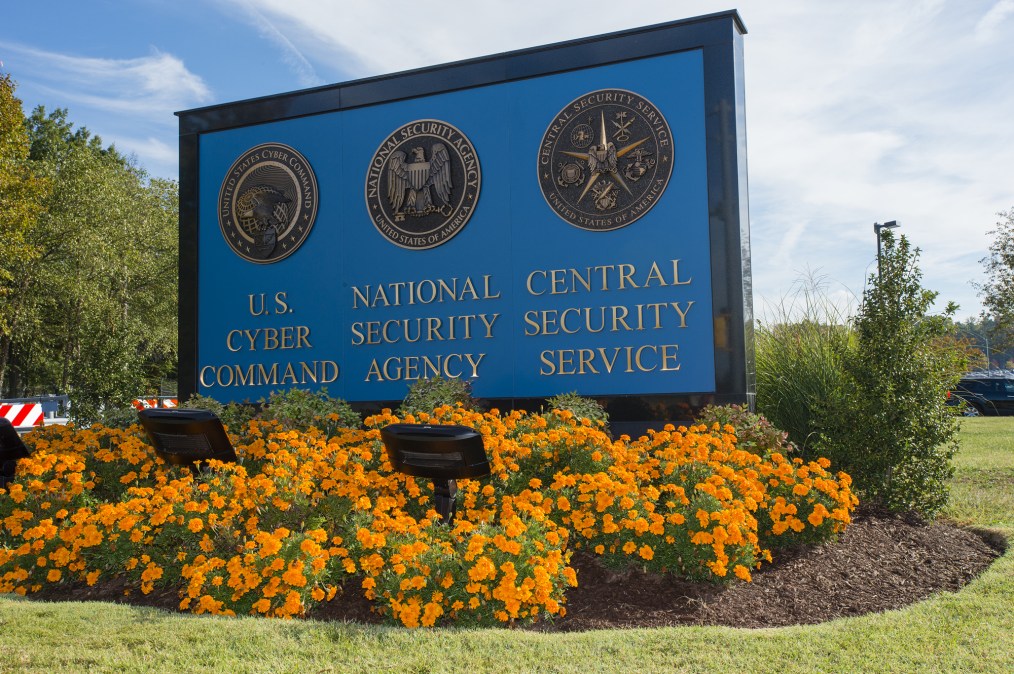 The issue of sinking morale within the U.S. intelligence community is a myth fabricated by the media, said a top U.S. intelligence official who spoke Thursday at the National Press Club.
"I am in the intelligence community, I have spent time in the FBI, in NCSC now and CIA, and I don't see a dip in morale. I think the dip in morale is created by the media. In my world I don't see it," National Counterintelligence and Security Center Director William Evanina said in response to a question asked by CyberScoop. "We are sworn to protect and preserve and fight for the Constitution, not for any political party."
He continued: "One of my biggest frustrations is that the media created this morale issue. I don't see it. If it is in the [intelligence community] I don't see it. We still all have our missions to do, that carries on day to day to day to day, so I don't see the morale issue."
Evanina said he is particularly vexed by media outlets that choose to encourage leaks of classified information.
"When you see WikiLeaks now, and [Edward] Snowden and some of the media organizations saying, 'Hey leak your stuff here' — that baffles me, alright?" he said. "So you're a member of the media, I'll ask you: I get the political leaks stuff, I understand the anger that the winners or losers may have, but my issue is why in the world would the media want classified documents that are going to harm our national security. This baffles me, right? And that's been going on for years."
Evanina, whose agency is part of the Office of the Director of National Intelligence, proceeded to encourage CyberScoop to write a story about "how the intelligence community does not have a morale problem."
In December, former NSA Director Keith Alexander told a room full of journalism students, professors and cybersecurity executives who were attending a University of Maryland panel discussion that low morale at the agency was causing some of its most talented people to leave for the private sector.
"I do hear that people are increasingly leaving in large numbers and it is a combination of things that start with [morale] and there's now much more money on the outside," Alexander said. "I am honestly surprised that some of these people in cyber companies make up to seven figures. That's five times what the chairman of the Joint Chiefs of Staff makes. Right? And these are people that are 32 years old."
In recent months, several news outlets have reported that the intelligence community is facing a morale problem.
Last month, President Donald Trump in an early morning Twitter rant appeared harshly criticized U.S. intelligence agencies.
"Intelligence agencies should never have allowed this fake news to 'leak' into the public," Trump wrote on Twitter after news broke that Russian intelligence services may hold compromising material on his personal life. "One last shot at me. Are we living in Nazi Germany?"
Shortly after the presidential election, during a panel discussion at the D.C.-based Cato Institute in December, multiple former intelligence officials said Trump's rise to the White House may have a detrimental effect on the U.S. intelligence community's ability to recruit new talent and retain career professionals.
"Almost every day [since Trump won the election] has brought a new challenge for these people. And so I think there's a lot of people [in the intelligence community] who are facing an incredibly difficult situation and a difficult decision on whether they should stay and serve — both at the political level and also for a career," said Susan Hennessey, a Brookings fellow and former NSA attorney, who spoke at the aforementioned CATO Institute event.