Top tech critic Lina Khan named FTC chair
The selection is a huge warning shot to big tech companies on privacy and anti-competitive behavior.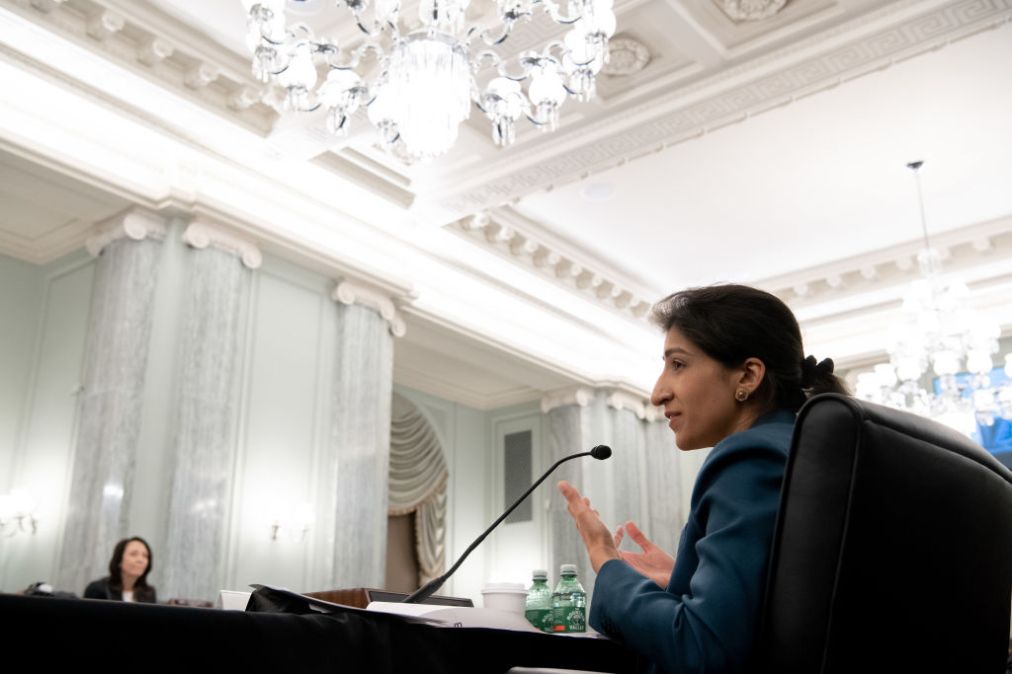 Just hours after the Senate confirmed Columbia law professor Lina Khan as the new Democratic commissioner of the Federal Trade Commission, the Biden administration reportedly picked her to run the agency.
Sen. Amy Klobuchar, D-Minn., first noted Khan's selection as FTC chair in a Senate Judiciary antitrust subcommittee hearing on Tuesday. A White House spokesperson confirmed the pick.
The 32-year old Khan has been a staunch critic of Amazon, Facebook and Google, contending that they abuse their market power. She's also warned of tech firms that could mine consumer data in a way that endangers privacy. The selection is a huge warning shot to big tech companies that the Biden administration will put close scrutiny on how they wield market might to acquire and crush the competition.
Khan's power could also be buoyed by efforts in the House from both parties to limit anti-competitive behavior in Silicon Valley. The FTC is the chief federal agency in protecting consumer privacy. It has played a key role in penalizing major firms for breaching user security, a role that could be expanded as Congress weighs new rules for breach notifications.
Khan commented on the agency's work on data security during her confirmation hearing.
"I think the harms of lax data security are immense," Khan said. "We've seen this is no longer about identity theft. There are real national security implications and we've seen state-sponsored hacks as well."
Her selection as FTC chair is already drawing praise from big tech critics in Congress.
"Lina brings deep knowledge and expertise to this role and will be a fearless champion for consumers," Sen. Elizabeth Warren, D-Mass., said in a statement. "Giant tech companies like Google, Apple, Facebook, and Amazon deserve the growing scrutiny they are facing, and consolidation is choking off competition across American industries."
Khan previously worked as a counsel for the House Judiciary Committee's antitrust panel and as a legal adviser to FTC Commissioner Rohit Chopra.