The federal government must address national security concerns in antitrust reforms
The antitrust bills being considered in both the House and Senate include provisions that would have unintended cybersecurity consequences.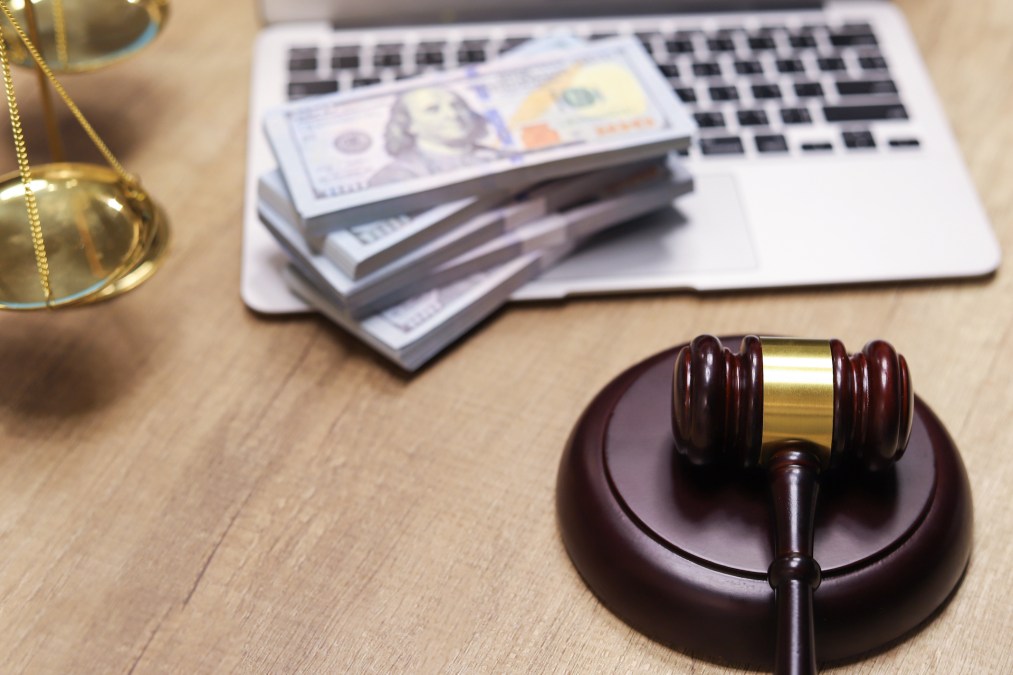 As Congress returns to Capitol Hill and finalizes legislation that invests in American innovation and competition, it is critical that we do not undermine those efforts with antitrust reforms that contain unintended but serious consequences. Solidifying domestic innovation at the cost of our national security would be short-sighted lawmaking during a time where the U.S. must take a strong stand against malign foreign adversaries.
Last year, several of my Judiciary Committee colleagues and I, from both sides of the aisle, took difficult votes against antitrust bills that we feared could — on balance — harm constituents in our districts and consumers across the nation. Included in this package was the American Innovation and Choice Online Act (AICOA), which would require the largest tech players to open up access to its platforms to most domestic and foreign businesses.
To be clear, my position has always been that we should prohibit unfair competition when a platform uses its market position to limit competition and discriminate against smaller competitors. That is why opposing this bill and others that were similar was not a decision I made lightly. My conclusion stemmed from numerous meetings with constituents, stakeholders and institutional experts alike. The consensus of these meetings was that the importance of increasing competition and entry into the marketplace must not be outweighed by open source security issues that could put highly sensitive data into the wrong hands.
My district lies in the San Francisco Bay Area, where thousands of my constituents make and support the tech applications consumers use day in and day out. These innovations, as well as people's jobs, families and livelihoods, are always top of mind when I review any federal legislation. Likewise, California employs robust privacy, data security, and antitrust laws. I cannot in good conscience support federal antitrust legislation that would weaken those carefully crafted laws.
Unfortunately, the antitrust bills being considered in both the House and Senate include antitrust reforms that would have unintended cybersecurity consequences. These issues were recently reinforced by numerous national security experts — such as James Clapper, former director of national intelligence, Leon Panetta, former director of the Central Intelligence Agency, among others — in an open letter which highlighted the consequences of requiring non-discriminatory access for all businesses on domestic digital platforms. These concerns were especially noteworthy given the extraordinary threat environment from Russian cyber actors who have been crippled by President Biden's successful sanctions on the Kremlin.
I couldn't agree more. Vladimir Putin is a ruthless dictator whose premeditated actions are a threat to democracies world-wide. And it is essential that U.S. technology companies, the very same ones currently being targeted by antitrust legislation, may continue to forge partnerships with the U.S. government to fortify integrated cyber defenses across products and services. Part of that collaboration would mean immediately blocking malicious actors and disrupting sophisticated security threats.
Legislation that allows thousands of foreign companies – many from countries at odds with American values – to fully integrate and access domestic platforms is antithetical to this work and only contributes to national security fears. Congress should not hamper the ability of platforms to counter these risks.
Unfortunately, the AICOA misses that mark. The AICOA would require the largest platforms to integrate with different platforms' operating systems, hardware or software. It would also prohibit platforms from discriminating against any domestic or foreign business in the application of its terms of service. While this may make sense in theory, in practice it would make it difficult or impossible to de-platform and remove any business that traffics in objectively harmful content. For example, a Russian company that falsely spreads state-based disinformation about atrocities in Ukraine would be provided a legal basis to prohibit Facebook from removing its content.
While the AICOA does contain some modest defenses, each would require an unwieldy amount of evidence for each and every action the platform makes to protect our national security. This is especially concerning where decisions must be immediately made to limit widespread damages. Antitrust bills like the AICOA and its progeny would therefore blunt platforms that are working closely with intelligence communities to strengthen our homeland.
Instead of pushing these bills through Congress, we should take a step back and think through the unintended consequences. Forcing platforms to interoperate with untrustworthy entities or make it practically impossible for them to refuse integration with apps and other plug-ins that trade in hate speech, vaccine misinformation, violence-inciting rhetoric or low-quality products or services that increase security risks is just not the right answer.
I am encouraged that we will continue to work through antitrust reforms in a bipartisan fashion in both chambers — and am optimistic that we can find a solution that addresses harms and increases competition, without compromising safety. Until that happens, we must be willing to pause so that a deep dive can be conducted to truly understand the consequences of these reforms. After all, no member of Congress wants to willingly compromise our safety and blunt our domestic innovation.
Democratic Rep. Eric Swalwell serves on the House Judiciary, Intelligence and Homeland Security committees, and co-chairs the Democratic Steering and Policy Committee. Follow him on Twitter at @RepSwalwell.