DOJ, FBI officials say there's been a surge in teenage hackers
Government lawyers are seeing such a spike in adolescent cases that it reminds some of the late 1990s.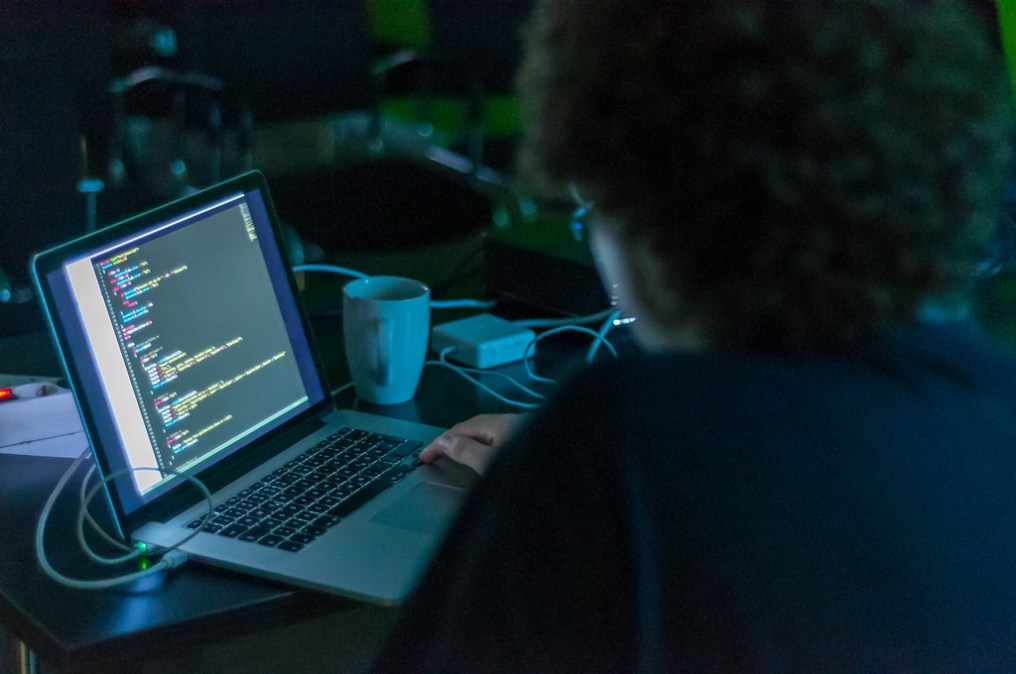 A proliferation of cheap, easy-to-use hacking tools on the dark web is causing an increasing number of U.S. teenagers to commit computer crimes, according to FBI and Justice Department officials.
Government lawyers are seeing such a noticeable spike in adolescent cases that it reminds some of the late 1990s, when the term "script kiddies" was first coined.
"When I first joined the computer crime prosecution business, you would have these gray-haired lawyers who would talk about the '80s and '90s, when they were prosecuting like 13- and 16-year-olds but that [had] really dropped off," said Josh Goldfoot, deputy chief of the DOJ's Computer Crime and Intellectual Property Section. "The 16-year-olds are coming back as a threat because it's so easy now on the other side to acquire this type of stuff."
Adolescent hackers are once again becoming common, Goldfoot expounded, because of greater accessibility to exploit kits online and more publicity surrounding the practice. Additionally, it has become easier to make money — making the practice much more financially attractive than a part-time or summer job.
"Maybe I shouldn't advertise this, but you can get into the hacking business right now for a couple thousand dollars," Goldfoot said during a presentation Thursday at McAfee' Security Through Innovation Summit, produced by FedScoop and CyberScoop. "The level of technical sophistication required to do this work has fallen dramatically to the extent where we have seen juveniles re-enter the picture as a real threat."
Last year, a group of teenagers were arrested in Scotland, England and the U.S. for executing a series of high profile hacks against the U.S. government, including leaking personal and sensitive details of tens of thousands of FBI and Homeland Security employees. The group, dubbed "Crackas With Attitude," claims to have also hacked into former CIA director John Brennan's personal email account. Arrested members of the group include 16-year-old and 17-year-old boys.
"When I started this in the early to mid 90s, we were chasing everything from the scientist guy to the guy in the basement and the teenagers are finally getting into it. There's a war games scenario," said FBI Cyber Readiness Section Chief Trent Teyema. "Script kiddies are downloading exploit tools [from the dark web] and launching them. That's actually a real issue."
Tools used to launch a historically disruptive distributed denial-of-service attacks last year against internet company Dyn were quickly shared on hacking forums. The incident showcased how certain hacking capabilities can quickly be shared and adopted by a wide array of actors. In January, noted security journalist Brian Krebs laid out evidence that pointed to a 20-year-old New Jersey resident as being responsible for the Mirai botnet.
"More people are availing themselves of this technology because there is such a low buy in," Teyema told a group of reporters Thursday during a closed door briefing. "One or two people with bad intent can really cause big problems."
To combat script kiddies, Goldfoot said that the Justice Department is prioritizing efforts to investigate and prosecute hacking tool creators and dark web marketplace administrators, where many of these exploits are posted for sale.
Teyema, a career FBI official with more than 20 years of service, said that even his own son had been experimenting with hacking tools.
"My youngest son came home and he took out his Surface device and downloaded a few rootkits. His whole goal was to go to school and see if he could pop root on the thing to do some hacking. " Teyema said between a laugh. "I ended up calling him a noob for doing it. I told him 'You just downloaded a rootkit on your own computer and you may have just infected your own device."
In order to discourage teens from hacking, The FBI launched a science, technology, engineering and mathematics program designed for high school students last year.
"We've been talking with principals for how we can capture that brilliant mind and push them in the right areas so kids don't get in trouble," said Teyema. "It's like the old don't do drugs campaign."
The Bureau's anti-hacking, education-first campaign aimed at high school students mirrors an effort also led by the Europe's own law enforcement agency, Europol.
An October 2016 report authored by Eurpol similarly suggested that parallels exists between why teenagers turn into hackers and how youths become addicted to drugs and alcohol — "frameworks of addiction assist with explaining the difficulties in cessation as well as an escalation in deviancy and targeted victimisation," the report reads.
Europol, like the FBI, recommends that alternative educational opportunities should be provided to at-risk youth, who may be attracted to cybercrime.