Biden calls for action on privacy rights in State of the Union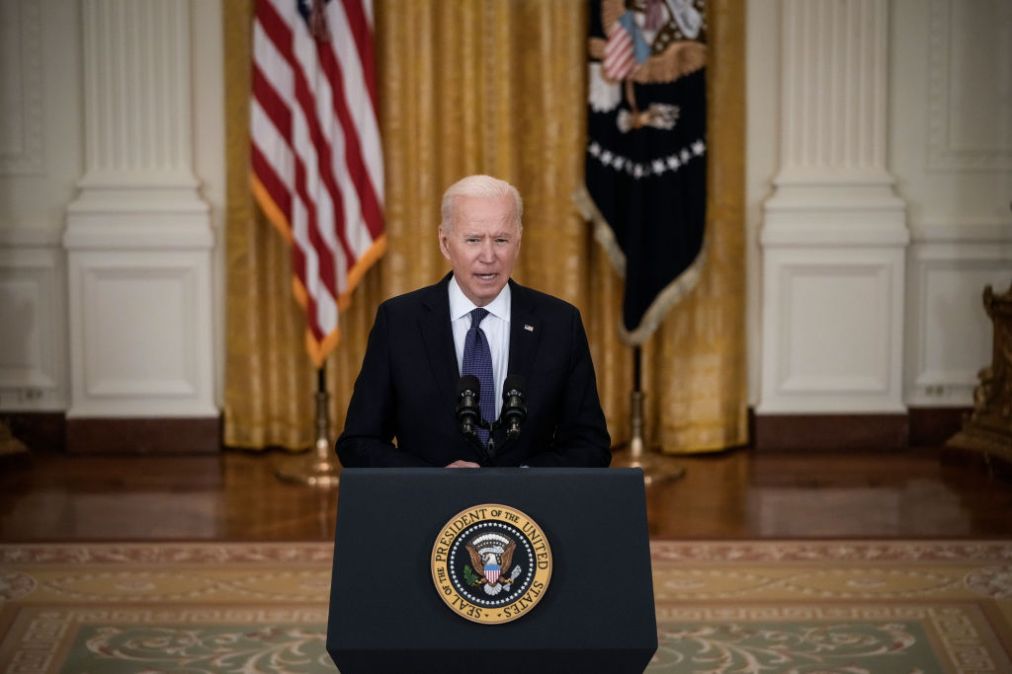 President Biden called for stronger limits on the data collected by large tech companies in his State of the Union address Tuesday night, repeating a message from last year's address about the need to strengthen privacy rights.
Urging Congress to hold technology companies accountable for the "experiment" being run "on our children for profit," Biden called on Congress to "pass bipartisan legislation to stop Big Tech from collecting personal data on kids and teenagers online, ban targeted advertising to children, and impose stricter limits on the personal data these companies collect on all of us."
In a fact sheet released ahead of the speech, the White House offered additional details on Biden's call for additional privacy protections online: "There should be clear and strict limits on the ability to collect, use, transfer, and maintain our personal data, especially for sensitive data such as geolocation and health information, and the burden must fall on companies – not consumers – to minimize how much information they collect."
Biden's remarks echoed points he made in his 2022 State of the Union address, and in January, Biden used a Wall Street Journal op-ed to call on Congress to "unite against Big Tech" and pass legislation reining in how companies collect and use personal data, including that of children.
In the year since Biden's last address, Congress has made little progress toward those goals. Federal privacy legislation passed out of committee in the House but stalled due to opposition from Democratic leaders in the Senate and an intractable debate over whether federal privacy law should pre-empt similar measures at the state level. At year's end, lawmakers in the Senate made a last-minute push for a kid's online safety bill but ultimately failed.
Sponsors of both the more comprehensive measure in the House and the Senate measure focused on children's safety online have expressed intentions to reintroduce the bills this year, and champions of privacy legislation welcomed his call for greater limits on data collection.
"The first step is for Congress to pass comprehensive privacy and data security protections with one national standard that stops Big Tech's harmful abuse of power," House Energy and Commerce Committee Chair Cathy Rodgers, R-Wash., said in a statement, urging the president to back her committee's efforts to pass privacy legislation.
In his address Tuesday, Biden also called for more robust measures to address the mental health crisis facing Americans, building on a series of recent initiatives. In September, the Department of Health and Human Services awarded $2 million to the American Academy of Pediatrics to establish a National Center of Excellence on Social Media and Mental Wellness, which will study and offer guidance on the impact of social media use on young people. As part of its year-end spending package, Congress allocated $15 million to the National Institutes of Health and HHS to lead a research program on technology and media's effects on infants, children, and adolescents.
The Federal Trade Commission has also launched a process to explore rulemaking about commercial surveillance, which includes potentially exploring the impact of social media on children.
In lieu of federal progress, states have pushed forward on their own privacy legislation, with a strong focus on biometrics and children's privacy. Last year California signed into law its "Age Appropriate Design Code Act," which garnered significant attention as the first legislation of its kind requiring companies to consider the best interest of users under 18. Already in 2023 seven states have introduced their own children's privacy-related legislation.
This story has been updated with details from President Biden's speech.